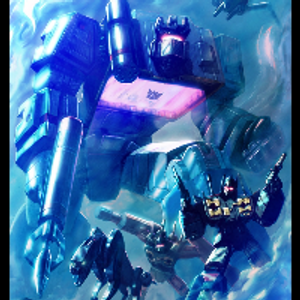 Challenge
Challenges
I try and write for every challenge I can before the dates end. I hope you will take the time to enter this one. I offer you the opportunity to share what in your life right now is a challenge to you personally, and what was something in your 'before' that you thought at that time was just as big of a challenge for you, but now is not? Any form- cause that ripple effect. Winner gets a a gallon of gas- all entries get to inspire and hopefully be inspired.
You and This Moment
Relationships are hard, even if you think in the moment that they're good. There's a lot of a sacrifice involved when people are intertwined with one another in love and go through life with the each other hand in hand. Of course, relationships hold good moments, maybe even eye-opening revelations about both yourself or your partner as you work with one another to achieve what you hope is perfect love.
But the opportunity of love can breed the opportunity for heartbreak.
I've been in a handful of relationships so far, two of which have meant everything to me in those times, and both of which have ended in what we all try to avoid in love. The break up.
I am a month fresh out of what I thought would be my end-all-be-all woman, but it didn't end how I hoped it would. I won't go into the nitty-gritty, but there are important things to take note of that may apply to many relationships, and you may even be dealing with it now.
Mental health is something that a lot of people don't want to accept is an issue, rather it's the world around them that makes them act in specific ways in specific moments. More people than you think are struggling with mental health as a result of past experiences, trauma, and so many other factors that plague them wherever they go. Yes, it's a bad thing, but is it a stigmatic bad thing?
Mental health, especially with men, is seen as something one can work through on their own as they are told to quietly recite to themselves "be a man" when trials occurs. As an early twenty-something man myself, I can assure you that you don't have to rely on solely yourself to work towards happiness. I'm in therapy and taking anti-depressants. I have grown my connections and found people to talk to about my problems, and these people will call me out on my bullshit. Having a "yes-man" as a friend is not helping you grow. I'm on pills to help me throughout the day...am I any less of a man for doing all this?
My journey into depression, anxiety, and the trek to escape this began in the form of my first girlfriend, who I loved more than anything. When we separated due to unfortunate circumstances, I thought I would never feel anything nearly as horrible as the emotions I felt in the years that followed. I fell into depression, distanced myself, and did nothing to fix the state I was in. Why would I? I was a young man, I could do it myself.
For two years I was depressed and only took in girlfriends for the sake of just having one, which was unfair to both me and the person I saw as "girlfriend" and not the actual person. I was trying to fill a hole in my heart, and clearly, it wasn't healthy.
But then my latest ex-girlfriend appeared, and I saw her as more than that. Here she was, the woman who encouraged me to find therapy and work on myself because she too, was dealing with mental health issues. Here she was, the woman who I saw a future with, and cared for more than anything.
I started my mental health journey, but she didn't. She took pills she knew didn't work, and did nothing to help or mentality, nor did she take advice from others. I am not here to bash her, so I'm refraining from doing so. Essentially, her lack of care towards herself ended up having a negative effect on me, and all the sudden I seemed to be back tracking my mental health journey. Call it whatever you want, manipulative, toxic, whatever, it was what I received in various ways. It was getting bad, but I couldn't bear to break it off.
But I wouldn't fall into that same depression I went through the first time. I am worth more than that, and I know that.
So I ended the relationship, and while those first few days were hard, The weeks since the time of me sitting in this cafe and typing this have been some of the most revealing and relieving time of my life.
Hard times will come, and there's nothing you can do to prevent it. At the end of the day, as my father says, it's not what you go through, it's how you go through it. My first relationship made me depressed because I chose to be sad and wallow in my own pain, but this time, I refuse to let myself fall into that pit again.
Mental health is no joke, and even if you don't want to accept it, there's always the possibility you may be dealing with it. My advice, don't shy away from it, don't see it as a hinderance or something to be ashamed of. Take it in stride, and make the moves to change. Utilize the people around you, friends, family, even the internet if that is what comforts you. You are worth it, and when something or someone comes up that says otherwise, you'll know what you need to do even if it's the hard path in the moment.
You're worth more than what your mind tells you. After all, you're a man. You're a woman. You're anything and everything in-between and outside of those societal concepts. You're you, and you're worth taking care of.