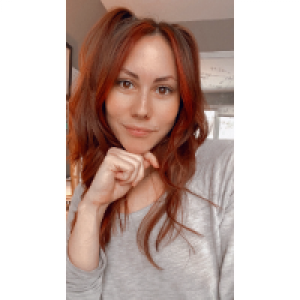 MinkoffL064
Fantasy, Romance, and Adventure all rolled up into a one-of-a-kind ME
The Kinetics
STORY 1: MAN OF SHADOWS
*EXCERPT FROM STORY*
Leigh burst out into tears, and Bastian stopped his dumb pacing and simply stared at Naomi with his mouth hanging open.
"One of you say something, dammit," Naomi demanded, stomping her foot. She felt like a toddler throwing a tantrum, but she didn't care. She was sick of being the least interesting of her friends, always passed over, and otherwise disregarded. They would have to answer her.
"We…" Bastian started, looking back and forth from Leigh to Naomi. "We didn't say anything like that," Bastian informed her, his usually confident voice shaking slightly. "We weren't talking at all."
Naomi stared at him, hearing his words but not able to make sense of them. "But I heard you guys, loud as shit," Naomi stammered. The pounding in her head growing louder by the second.
She leaned herself up against the wall, the pounding now a high-pitched ring that echoed loudly in her head. Naomi looked over at Bastian to see that his lips were moving, but she couldn't hear him. Only the ringing. He moved toward her with an arm stretched out.
Naomi pushed his arm away; as she did it, a picture frame fell off the nightstand and shattered.
Naomi watched as Leigh screamed in terror, fake tears turning into real ones as she jumped off the bed in fright.
Naomi felt like she might be sick; a flood of voices began to echo in her head. She left her two exes' in the bedroom and stumbled her way down the hall, one hand against the wall to help steady her.
She made it to the beach-themed bathroom down the hall and sat hunched over the sink as she ran cold water and splashed it on her face.
Naomi stared at her reflection; her green cat eyes were bloodshot and her freckled face hot to the touch. Maybe it wasn't a migraine. Perhaps she really was sick. Something must be wrong with her. She felt her phone blowing up in her pocket, vibrating like crazy. She took it from her jeans and tossed it on the counter but couldn't bring herself to look at it. She could hardly think straight with the constant murmur of voices seeping their way into her head, and then, she heard it.
"Murder," like a whisper of agony. The word made Naomi's blood run cold, and a shiver shoot up her spine. Then she heard it again, louder. "Murder… Naomi."
She leaned over the sink and threw up bright red punch, unable to hold it in any longer. This had to be some sort of prank, a sick senior joke, or something.
Naomi wiped her mouth and turned to face the door. "Who's out there?" she asked, her voice trembling worse than her knees. Who the hell would want to murder her? A goddamn all-American honor roll student? The worst thing she ever did in her life was giving physics test answers to Janelle.
Again, she heard it, the whisper now a loud groan, "murder Naomi." Wouldn't someone else hear? Why hadn't someone said something about this not-so-funny joke?
"What do you want?" Naomi screamed; tears gather in her eyes. Fear gripped her, strangling her to the point where she wasn't sure if she could breathe.
The doorknob turned slightly, and the door slowly pushed open. Naomi walked backward until her back was pressed up against the hideous aqua tile that looked like it was from the '80s. What a terrible way to die, in an old bathroom at a dusty party where she didn't want to be in the first place. I should have stayed home, she thought to herself. Or, she should have left when she wasn't feeling well; stupid, stupid, stupid!
A creature stood in the doorway, covered head to toe in black. A hood pulled all the way up over its darkened face.
"Go away," Naomi screamed, curled up into a ball in the corner of the bathroom. She prayed someone would hear her, but the music downstairs was deafening. She was on her own.
The creature pulled back its hood to reveal a skeletal face with large black holes where its eyes should have been. Its hair was grey and stringy, hanging off its skull in greasy patches. Naomi felt the bile rise in her throat again. Before she could puke, it took a step toward her.
"Hungry. Murder Naomi," it hissed. Its mouth remained unmoved, but Naomi should hear it as loud as if the creature was yelling it in her ear.
"No!" Naomi screamed, her head ready to explode when the water started running. Water pushed forcefully out of the sink and out of the shower, running loudly. The creature looked around, confused.
Naomi wanted to move. She wanted to reach for her phone and call for help. She also wanted to throw the phone at this monster's head.
Just as she thought about it, she noticed her phone starting to shake on the counter. It shook harder and faster, bouncing wildly off the counter before shooting off and connecting with the creature's jaw, sending its head-spinning clean around its neck.
Naomi let out a horrified scream watching the creature adjust its head back straight on its body. She jumped to her feet and grabbed the top off the toilet, gripping the linoleum in her sweaty hands. Naomi swung the tank lid at the creature with all the might she could muster. The monster quickly fizzled out and disappeared before her eyes, causing Naomi to almost fall into the running tub. It reappeared outside the bathroom in the hallway, hissing at her with a tongue like a snake...
Want to finish the story? Visit https://laurenwrites.online/the-kinetics-series/ to find out what happens next!