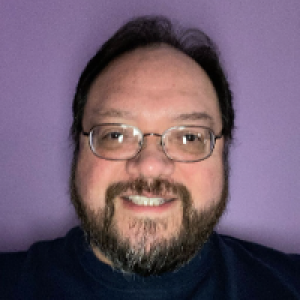 nceguy68
First and foremost I am a romantic, the things I write are merely fantasies or ideas I have. I am open to all feedback. Hope you like them
Etch a Sketch in Red
I didn't become a writer. I didn't ask to stare at a white screen and think about all that is not profound about my existence as a human being. I am, at my core, someone whose brain is a notebook, my thoughts sketching essays across my consciousness like those Etch A Sketch things that children insist on carrying around with them. I didn't become this. I was born with a pencil in my hand, a blank page staring at me like a life expectancy.
I'm yin and yang. Some days, I produce pieces I am truly proud to call my work. Other days, I write something that I am proud of, but no one can relate to it. And here lies my problem. What if it's not that no one can relate to it, but - it's just not good?
Yesterday I published a 700-word essay about my mother on here. I was very proud of it. But when it only got 13 reads with one like, I deleted it. Re-reading it, I realized parts of it might not make sense to others. To me, it made perfect sense - the thoughts had flown out of me. But to readers, it might seem jumbled, convoluted. I had thought I was writing in ink, but it had been crayon the whole time, and in a color no one particularly likes, like puke green. I had been so excited to share my trauma, so people could relate! and understand! and whatever else it is a writer wants from their work, and from the readers of their work. But it flopped.
I like to think my writing bleeds across the page, each word dripping with a red that dries into that horrible dark color that resembles a gunshot wound stain on bad carpeting. Intense, noticeable, unforgettable. But maybe it doesn't. Maybe it's canary yellow, the other color that people avoid in crayon sets, and when they see that I posted something they immediately choose the other writers on here to read instead: pastel blues, lilac purple, pale pink. Writers that make sense to them, that they know will resonate.
But maybe trauma is drawn in a different medium altogether. Not in crayon, or ink, or blood. When I write about trauma, maybe I'm using a medium that no one can see but me.
And that absolutely terrifies me.
It's one thing to rehash trauma, expose old wounds for the world to see. It's another thing to be read and ignored, to be glanced at and then looked over for something better. I have piles of emails rejecting my writing. Most of them are for my bad poetry. But some of it, ugh. It was real, that rejection. It hurt.
The color of rejection is also red. It is the large "F" written at the top of my Computer Science exam, the one I turned in blank, except for my name. I don't know anything about Computer Science and apparently, I don't know anything about writing.
But I'm trying.