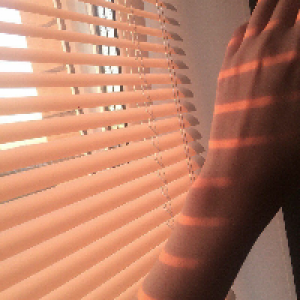 Challenge
Challenge of the Month I
The waning heat of summer. Pastel oranges and reds. The season of harvest. Darkening skies as the spectre of winter looms. Write the first chapter of a story beginning in autumn. Fiction or non-fiction, poetry or Prose. $100 purse to our favorite entry. Outstanding entries will be shared with our publishing partners.
Thanksgiving Eve
Rena laughed as she flung her keys at me, rolling her eyes in that way that she does to let me know that God Al i was joking! I caught them, but just barely as I'm currently baking a fucking pie, and tossed them back.
"So do you care to tell me why you showed up three hours late to the most important day of the year?" I snapped, rearranging the pie crust that I had been laying out meticulously for the past ten minutes.
"Eww you got apple slime on them!" Rena whined, wiping off her keys on her pants. "And, look Alvi. You know I love our Thanksgiving Eve baking day but..." she trailed off, eyes wandering to the ceiling to avoid meeting mine.
"Your boyfriend comes first! I get it it!" I wiped my hands off on my apron, disrupting the flour coating that already resided there.
"No-"
"It's fine! I get it!" I gripped the counter, avoiding her eyes and trying not to let my anger show.
"Hey I'll make it up to you okay?" Rena's face cleared, devoid of the joy that was previously there. She shrugged out of her coat and placed her keys on the hook marked R. "What can I do? Did you save the pumpkin for me?"
I ignored the smile in her voice and tossed my head to the side, gesturing towards the fridge. Her smile grew, and she hugged me from behind as she made her way through the kitchen.
"Best sister ever!"
"Whatever," I mumbled, still hurt. As she worked, I could feel my anger swirling around like the mixture in the bowl. It would be different if this was the first time. If missing our scheduled plans to hang out with her boyfriend was a new thing. I was just working up the courage to say something to her when a door upstairs slammed open, followed by a loud FUCK and a bang as the door presumably hit the wall.
"Sorry!" Elise shouted. "Sorry, sorry, that was louder than I thought!"
"You all good?" Rena called back.
"Yup! Just…coming to see what…y'all are doing…" Her voice got louder and more out of breath as she made her way down the stairs, before finally appearing in the kitchen.
"Hey Alvi! I didn't know you were down here!" Elise smiled, grabbing a banana from the basket. Her eyes widened as she turned around. "Oh shit! It's Thanksgiving Eve huh?"
"Wait don't tell me you just woke up?" Rena, gave her a look, before eyeing the clock which clearly read 2:15. I nodded, eyebrows raised, resigned to not say a word about Elise's uh, habits.
Her face turned red, just slightly enough to notice, "Heyyy we're on break, you know how it be..." But she wasn't meeting Rena's eyes either.
"On a Tuesday? Seriously Lise?" The room was quiet.
"You were out with your boy toy too so don't blame me," she muttered, retreating from the kitchen.
"Okay!" Rena threw up her hands, letting the situation be. I wouldn't say it to either of them, but they both had problems with each other's very similar lifestyles, while not finding any blame in their own. It was something they fought about constantly, and refused to see any other way. Blake and I have considered bringing this to their awareness, their lack of recognition of their own ways, but we both agree that they would only turn on us, which is the last thing the apartment needs. I don't even dare say anything now, especially with Blake out of town visiting her family. Starting conflicts without her only calls for trouble.
Rena and I worked in silence for a while, her fuming at Elise, me fuming at the world.
"So what time are Mom and Dad coming in? It's tonight right?" Rena blew a stray strand of hair out of her mouth, and popped the pumpkin pie into the oven.
"Yeah, I was gonna pick them up at the airport at 7," I replied, consulting my down-to-the-hour schedule for today, despite already knowing exactly what time their flight landed.
"Cool, cool. And they're staying in your room right?" As if they would stay anywhere else.
"Of course," I sighed. With Blake out of town, it was decided that I would be the one to be displaced from my room and into hers so my parents could have somewhere to sleep.
"And are you guys going shopping on Friday?"
"Rena we haven't done that in years."
"Okay, okay, I was just asking!" She avoided my eyes and guilt prickled through my stomach.
"I'm sorry, I know I'm being kind of snippy, I'm just really stressed," I explained with a sigh.
"That's alright Alvi, I get it," I turned away, still feeling bad, and she continued, "Really, I should have been here this morning. That's my fault. I never meant to put Derrick before you. I'm really sorry. If there's anything else I can do to help, I will." She moved to hug me and I let her. As I turned into her arms I saw out the kitchen window snowflakes beginning to fall. It was just a couple flurries, but in the warm kitchen on Thanksgiving Eve, with my sister on my side, it was beginning to feel like everything was going to be alright.