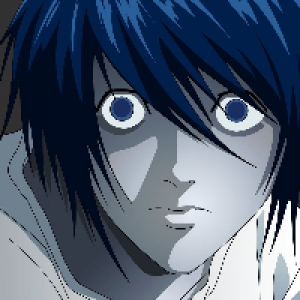 How to Propagate a Rose
It was the outfit put the bounce in Lou's step, begun with a dress marked, cut, and sewn by her mother. A simple sundress, still she felt pretty. The hat was store bought, a birthday present that was more than her father could afford, but Daddy spoiled her when he could. The hat was wide-brimmed, straw, with a lacey-white hatband that tied a "bunch" of white plastic roses and baby's breath to the side of it's crown. From the moment she opened the box Lou thought the hat inside was the most beautiful thing she had ever seen. White roses instantly became her favorite flower. The sandals she had bought herself just ten minutes ago, with money carefully hoarded. She hadn't even known why she was saving the money until she was given the dress, and the hat. Then when she happened upon the shoes she knew she had to have them. The flowers on the sandal's straps were carnations, but the carnations seemed to fit with the roses, and with the summery feel of the outfit. With that all said, the Main Street sidewalk never felt smaller to her, and she never bigger walking down it.
The car that fell in behind her was also big; big, black and sleek. Like a lost puppy it trotted up beside her, matching her pace, it's driver showing no concern for the traffic piling up behind him. He was considerably older than Lou's seventeen years, but nice looking, with greased black hair, and black sunglasses. His smile was as greasy as his hair; toothy and clean, like the boys from the University who invaded town on the weekends with their smiles somehow naughty and sweet at the same time. He drove without speaking, his elbow crooked over the driver's side door. She could not help her own smile when he nearly hit the light pole at the Second Avenue intersection. He gathered the big car up however, and was still creeping alongside her when she angled into her driveway. Behind her the car's tires crunched over gravel as it, too, pulled in. She heard the shuffle of the shifter, and the dying engine. The car door opened before quick steps hurried up behind her. Her pulse chilled to a stop when a hand touched the bare skin on the back of her shoulder. She was not experienced with boys. Tall and slender, Lou intimidated the boys her age. They avoided her, leading her to believe she wasn't pretty at all, so she was surprised by this older one's interest, even with her new dress.
"What do you want?" She asked without turning.
"You'd be surprised, but I'll start with going inside and asking your daddy for your hand."
"Well, that's just stupid." She turned around to see from up close what kind of man this was. "Do you think I would just run off with any crazy fool?"
But her insult fell flat. He didn't really look crazy, nor foolish. He looked fit. His finely tailored suit hung nicely on his frame, and his shoes held a military shine. She noticed the gold watch on his wrist, and the diamond stick-pin sparkling on his tie. He looked sharp, and not at all uncomfortable being dressed up, like the boys at church did. Along with the suit he wore those cool, dark glasses that all the guys who smoked and cussed wore. The glasses hid his eyes, but those eyes were not laughing at her.
"I'm not asking you to run off. We'll stay right here in town. You can see your Momma whenever you want to." Her heartbeat resumed, and quickened. No one had ever looked at her the way he was looking, nor spoken to her like he was speaking, especially not a grown man like this one. She was afraid to answer either way, so she stood silent a good while before replying. "Why are you picking on me?"
"Because you are the prettiest thing I ever saw, and I aim to have you for my own."
She started inside, hoping beyond hope that he would go, but the crunch of his footsteps followed through the gravel, and up the concrete steps. Up on the porch, his one hand reached around her to pull open the screen door. When it did his other hand fell naturally onto the small of her back, leading her inside, as if she didn't know the way into her own home. Once inside, for the very last time her child-like shout echoed clearly throughout the house, "Momma! Daddy! You'd better come quick!"
They sat in the front room, her father's face as red as the "Leon" stitched in cursive on the breast of his grimy work shirt. The contrast between her father and her "visitor" was startling. The younger man's hands were soft, and white, his teeth unstained by tobacco, his uncovered eyes business-like. His proposition to her parents even had the tone of a business dealing. Lou quickly grew bored listening, and began to dream about riding beside him in his fine, big car, so that when her father asked her a question she was forced to ask him to repeat it.
"Pay attention Lou. This is important. I asked when the two of you met?"
"Oh... sorry, Daddy! We just met. Just now, in the driveway... and it's Louise, Daddy." That last part was whispered. Her face flushed as she said it.
"Louise, is it?" His chin lifted knowingly. "You met him just now? This is most unusual." Her father gave the man whose name she did not even know a hard look. Lou was surprised that her father was humoring him at all, and hadn't gotten the shotgun, but instead was directing his questioning back to her visitor, but she also had a guess as to why. Her father was not used to confronting a man like this one any more than she was. "This makes no sense. How would you support her? Where would y'all live?"
Louise's ear cocked at that. The visitor smiled that same greasy-looking smile she had seen him use earlier from his car, a "cat that swallowed the mouse" smile. "I am Hastings Sinclair, sir. I own the Merchant's Bank downtown."
Her father's face changed at that bit of information, softening in it's anger, while her mother inched forward on her wing-backed chair. "And the Merchant's Banks in Gulfport," Hastings Sinclair continued, "... Meridian, and we'll soon be opening a branch in Jackson as well."
Her father fell silent while her mother gave her a look that had suddenly turned hopeful. "Lou... Louise, I mean." Do you want to marry this man?"
Louise didn't know how to answer. If she had some gum, she would smack it now. He was a nice looking man, a real grown-up man with a job and everything who seemed to like her... and he held a golden lottery ticket. She was amazed that her parents were actually taking this whole crazy thing seriously.
He was a perfect stranger! Not knowing how to answer Lou sat silently, staring at the suddenly gaudy-looking white carnations that decorated her otherwise bare feet. While she did so, Hastings Sinclair, an astute man, seized the opportunity to make his pitch. He pulled a checkbook and a silver pen from his suit coat pocket. Let's have the ceremony two Sundays from now. It is short notice, so I would like to help with the expense. He wrote out a check, and handed it over to her father. With that, in the same amount of time it normally took him to write up a mortgage, or to open a mutual fund, Hastings Sinclair bought himself a bride.
They honeymooned in Quebec City. Louise had never been on an airplane. They were doted on in their First Class seats, and she was doted on by her new husband. Their hotel had five stars. Being newlyweds much of their five days were spent inside it, and the rest walking the cobblestoned streets by the shore, hand-in-hand. If their age difference was noticed, it wasn't commented upon. He bought her clothes. He bought her jewelry. He wined and dined her until at the end of those five days she was doing some doting of her own upon this new husband who only seemed more enamored of her with every passing moment, and why shouldn't she dote? With him she was "somebody." She never knew she could be so happy.
Their new home was already under construction when they returned from the honeymoon. It would sit atop Avery's Hill overlooking the town, big enough and high enough that anyone driving north on Main Street could not help but see it. The house's den alone would be bigger than her parent's home. There were also twelve other rooms, including three bathrooms, and an attached garage, but the crowning glory would be the garden. He would have one hundred white rose bushes planted, Hastings bragged to her, "to remind me of the day we met."
And so he did. Hastings enjoyed reminding her that he had built the house just for her, and that he expected to come home and find her in it. In the beginning the jealousy was cute. It made her feel loved, but the feeling of being loved turned with time to something different. He began coming home at different, unexpected times, as if to catch her doing wrong. He would call several times per day, some days over a dozen times. If she missed one of those calls she would be grilled when he came home. "Where was she, and who was she with," the questioning more virulent with every whiskey he poured.
The beautiful rose garden he promised became her lovely prison, where she spent her days so as not to miss his numerous calls. Even so, rather than dwindling with time as she hoped they would, Hastings' insecurities grew worse, more intense. He arrived home from work already angry, wanting to know what she had done all day, and not believing her when she told him. While no answer she gave ever sufficed, it was still easier to sit in the garden answering his calls than to join the girls from the country club for bridge, or tennis, only to face his wrath afterwards. After a while she even quit visiting her mother, the agony he put her through for doing so being greater than the reward.
Louise read for the lack of anything else to do. She tried writing some poetry of her own as an outlet for her pent up emotions. She cried a lot.
Hastings hired a maid, "to clean for her." He said. "My wife shouldn't lift a finger!" He said. She was a young maid, younger than Louise even, and pretty. Louise noticed their glances sometimes, or heard them giggling from another room, and shushing one another. Even with this new distraction, however, his jealousy for Louise did not let up, but actually increased, as though he assumed she must be as unfaithful as he was.
Things were becoming desperate for her when Hastings hired the gardener. The gardener showed up just as the end of Louise's rope was drawing taut. Ivan was Cuban. He spoke good, if broken English. Louise was tall, but not so tall as Ivan was, even though a leg crippled from fighting in some war or another had left him a bit tilted. Unlike the maid, Ivan went about his work quietly, sometimes whistling, but otherwise silently, almost invisibly. Unknown to Louise, spying was also part of Ivan's position. It was his job to report her actions (as well as those of the maid) back to Hastings Sinclair, but there was really no need to include this in his job description. Ivan would have watched Louise for free, and he saw nothing at all to report. Being wise in the world's ways though, Ivan quickly surmised the situation for what it was.
Ivan was so much in the garden that he became a part of it, unnoticed unless one sought him out, the same as pachysandra might go unnoticed in a garden until gainfully searched for. He watered through the mornings, weeded in the afternoons, trimmed and dusted at dusk, circulating through the garden like a honey bee. He went unnoticed, that was, until the day Louise found a folded up paper secretly placed inside the cover of the poetry collection she had left under the pergola. A flowing script inside the folded page introduced her to "Cultivo Una Rosa Blanca," by Jose' Marti', or "I Grow a White Rose":
I cultivate a white rose
In July as in January
For the sincere friend
Who gives me his hand frankly
And for the cruel person who tears
out the heart with which I live
I cultivate neither nettles nor thorns:
I cultivate a white rose
Tears stained Louise' cheeks as she read, and re-reread. It's words seemed to be written just for her. The poem spoke to her, calling her into the garden, luring her to him, and when she found him it was her time to spy. Through the ligustrum she watched him as he worked, shirtless in the hot sun. She noticed his scars, but whether from bullet or knife she could not know. She admired his shirtless skin as it glistened bronze in the noon light, and she wondered at how it would contrast with the creamy paleness of her own should they be placed side by side, could they be placed side by side. Despite the crippled leg Ivan pushed his heavy barrow effortlessly, or carved his shovel into the hard clay with practiced ease. The muscles of his back and arms rippled with power as he moved rock and soil to the correct spots required of his delicate charges. The gentle strength in his movements offered a beauty of their own, the results of his labors styling a different sort of poetry. Ivan belonged with the white roses, she thought. Fed by his gentle handling their blooms flourished as never before; earlier, lovelier, longer. She began to ease away, but before she could, he turned. Their eyes met without shame; his flashing desire, hers desperation.
Hastings Sinclair was angered to find her gone, but not terribly surprised. The surprise was that all three were gone; wife, maid, gardener. And he looked for them! Oh, how he looked! But the search that went on for months on end turned up not a trace. It was when the search finally ended that he noticed it, a new flower patch in the back of the garden, one that had not been there before. Six feet long the patch was, and three wide. The roses growing there were the richest of them all, blooming beautiful, snowy white buds well into winter, and one bush of red planted like a heart at it's innocent core.
All of that was long ago, now. Hastings Sinclair is grown old now. The mansion he built her is falling to neglect, the roses he planted for her grow wild about him. Regardless of the season he sits beneath the pergola in the garden, a tumbler of whiskey close to hand; sometimes Hastings grows warm sitting there, sometimes cool, but always lonelier as he sits on her stool. He sees what she saw, and smells the same perfumes. He flips through the poetry book she left there, or through the unbound poems lying loose between the book's pages, dozens of them, some in Spanish, some in English. It is the one about the white rose that ever pricks at Hastings' heart, fueling his anger. That is the poem that leaves him wrecked and wondering; the poem that is her essence.
At times Hastings reads, seeing her in the poetic words. At times he recalls, seeing her in the virgin roses. At times he glances up at that newest patch in the garden, and at the shovel leaning against the trellis behind it. At times it crosses his mind to take up that shovel. At times he longs to find out forever which it was that the gardener took with him when he left, Hastings' wife, or his lover?
Then at other times, during more sober moments, the answer is obvious. But either way his rose is gone, and the knowing does nothing to ease his anger, nor to relieve the poisoned prick of yesterday's thorn.
Inspired by Waylon's, "Rose in Paradise." Miss you, Waylon.