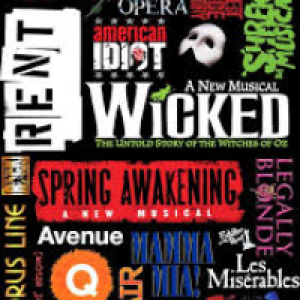 Sophiefoster15
Never Let Anyone Dull Your Sparkle.
Story Idea #1(add on)
So I started to come up with this plot. All I want is for people to see this and add on. I don't care what. Add characters, write scenes, make a story or surprise twist. I just want to see this come to life.
So a bit of background: Mother Nature(or any goddess/supernatural woman being) created the tribe called the Faes. The Faes are these powerful faires with beautiful wings and powers. They can do anything elemental. Healing, Water Manipulation, Fire manipulation, etc. They are one with music. That's their thing(think Repunzle almost, and how she sings to activate her power). They can also fly and are agile, excellent fighters, fast runners, etc. A real powerful race. However, you know that there must be a weakness for everything or you have no story. There is this root(not sure what it is called but you can cook it into almost everything. It has a very distinct taste) that grows in the forest that is toxic to the Fae. But, erase that from your mind(for now). So after the goddess died, she spread her power to the Fae, that's why their abilities are elemental. The Fae ruler/queen(yes it must be a woman), then created the other tribes as a great sacrifice to complete the cycle and wishes of Mother Nature.
The Soarers(this name must stick): Powerful winged people(think Maximum ride vibes). They live in large palaces in the clouds/up high/or in the mountains. Somewhere high and dangerous. They are fighters/athletic people. Their beautiful white wings help them glide through the air and from an early age learn archery, sword fighting, boxing, etc. They are cocky, arrogant though. Think a bit of highschool jock but without the dumb side to them. They are smart, not simple-minded, but egotistical and blindsided. Think Clause from Vampire diaries(expect not cheesy or corny at all).
The Merfolk(I don't love this name so if you have a better one): They are beautiful women/men who live in the depths of the sea. They are beautiful and elegant. They don't have to have a tail, and honestly, I would prefer them not to. Maybe they can switch between tail and feet, who knows:)? They are strong women and men leaders. They are beauty queens though. Don't think the stereotypes. They are strong females who are beautiful, not the trashy or dumb kind. The men are handsome, poised, and beautiful(they are smart as well, like the women, strong, independent). (Think Michelle Obama mixed with Cate Blanchett mixed with a winner of Miss Universe). They are naturally beautiful but know how to dress up. Excellent manners and dinner conversation is expected. Oh, I know! Think Beauxbatons Academy of Magic, that girls school in Harry Potter 4. They will throw an awesome party though. While they can be poised, they know when to smile and act relaxed.
Elves(not sure if I like that name either): They are all about wisdom. Think about the common elf, long blond hair, pointy ears, and knowledge. They are scholars. They live on the land, near the crystal clear lakes and rivers. Their children have had books in their hands since day one. They could be seen as a government in a way, except they don't rule only advice. They study the Fae, the other tribes, and just about anything they can. Questions are essential to their way of life and have a few tricks up their sleeves:) Don't underestimate them. The pen can be mightier than the sword. However, they love peace and think war is unethical and foolish, but would protect their people if they needed to fight. They are not violent though. They don't like to fight but if they absolutely need to, they will. Elves often roll eyes at the Soarers, who criticize their ways of peace and knowledge, as they think fighting is a natural part of life.
The Woodlands(I hate this name, I just could not find anything better). This is the only tribe that was granted power from the Fae. They are even more peaceful than Elves. They live in the forests, jungle, woodland habitats. The Woodlands can heal, not major injuries. They have been able to slow death and bring peace. They get their power from song(think Repunzel)Few can save a life, but it has been done by very powerful woodland creatures/people. In the Woodland live animals and nymphs. Think normal girls. They are not green, yellow, etc. They look like everyone else but wear flowers in their hair, sing to birds, etc. Think Disney princess but with brains, personality, a beautiful smile, and trusting charisma. They are so nice and loving. Everyone is like the Amity from Divergent, expect with a knowing interest in fun getaways and adventures. They aren't afraid of a challenge or dare but are smart enough and kind/peaceful enough to know when to stop. The boys have rosy cheeks, perfect similes, and the girls have flowy hair and freckles.
Here's the plot hole: I don't know what happened, but the Fae died out due to the root. I know that the Soarers had a part in it, but none of the other tribes did anything. If it were to be anyone, it would be maybe anyone expects the woodlands and maybe elves? I am not sure. The other plot whole is that now, after a very long time, a Fae girl has risen and was born(not sure how that happened :) There also needs to be some kind of problem. Why is her return needed? How will she save the day? I came up with another thing. At age 18, the Fae gain their wings and manifest their powers. That is the hardest point. Getting your wings is extreme agony, and Fae has been known to die in the process. That is also when your ability's come in full force. The main character will have already been powerful, as she will have learned healing and possibly element control but there will be a game-changer, something never is seen or heard of before, once she gets her wings. She grew up growing from tribe to tribe. Her power comes from song and sings every time she has a change(she's pretty good). Every season she would move, the sping: Woodlands, the summer: Merfolk, the fall: The Soarers, the winter: The elves. She will make it through getting her wings but there can be many problems. Since her power is so important, she can suffer a lot(maybe die and come back, worry everyone, etc). She has a best friend from the Woodlands, someone who is outgoing and positive, and knows many from each tribe. She has especially grown up with prince whatever his name may be, from the Soarers. Think bad boy, athletic, handsome, prince vibes. He does sleep around, most of the time with nymphs, female Soarers, the occasional Merfolk girl, etc. I drew inspiration from Keefe from Keeper Of The Lost Cities but with a bit more ruthlessness. His dad can be a villain in the story. He may have some plans to control all of the tribes and treats his son really poorly. His son, prince (insert name) has a real mean girlfriend who of course treats the Fae girl poorly. And ya, that's about it, the rest is up to you.