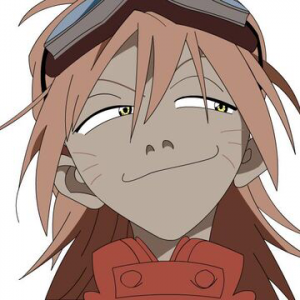 SomeRandomGuy
The wild spark of life. The pain and the joy. The inability to understand any of it
Challenge
Trident Media Group is the leading U.S. literary agency and we are looking to discover and represent the next bestsellers. Share a sample of your work. If it shows promise, we will be in touch with you.
Please include the following information at the end of your post: title, genre, age range, word count, author name, why your project is a good fit, the hook, synopsis, target audience, your bio, platform, education, experience, personality / writing style, likes/hobbies, hometown, age (optional)
The Gray Area
An Interesting Turn of Events
It was a gloomy, chilly, windy, gray and all around bleak day. The gray clouds swallowed the normally blue skies of the university. On days like these, most people would stay inside to avoid the mood of the world around them. On the rooftop of one of the buildings, though, sat a boy. He was around 6 feet tall wearing a bright, rainbow-colored shirt. He sat near the edge of the rooftop with a picture in his hands. The picture was simply of the same boy but with an awkward smile. Most people would have seen it and felt embarrassed, embarrassed enough to throw it away but the boy just stared at it blankly. He folded the picture up, put it into his pocket, and began to stand up. He walked to the very edge of the roof and stood there expressionless, the very same face he had made looking at the picture. He stood there for a few seconds before he heard a door open up from behind and what came out was a girl. She ran quickly out of the doorway and caught up to the boy. She was around 5 feet 9 inches wearing a plain gray hoodie and was very sweaty.
"There you are," she said panting, "I looked all over the University to find you: I looked in the main university building, the dining halls, and even near the city. I even looked in the frickin alleyways and near some of the dumpsters when I found you just sitting up there doing absolutely nothing."
"I'm sorry but you must have the wrong person," he said bluntly.
"You are Terry Weaver, right?"
"I am," he remarked, "but it doesn't seem that I know you."
"You don't know me? I'm literally in your physics class. We don't even have that many people and I literally sit right near you, heck the professor takes attendance every day and you don't even recognize me… Well, whatever, my name is Sabrina Parem, sorry for getting a bit fired up there."
"It's fine, I really don't care either way," he said impassively, "Why do you want to see me?"
"It's just…… Physics is difficult and I am having a bit of a hard time. I've heard that you are pretty smart and I thought that I could ask for your help. Would you be willing to help me out?" She said with puppy dog eyes.
Terry thought about this for a while………hmmmmmmmmmmmm…. "Sure… I'll help you out," he said in a tone that was neither positive nor negative.
"Are you sure, you don't seem very enthusiastic about it?" she said confusedly.
"I'm sure. Are we going to do it here though, it's kinda windy?" he asked.
"No! Of course we will go somewhere else. How about we meet later at the Springborne Park at 6:00 tonight?"
"Sure," and the two of them exchanged phone numbers and parted ways for the time being. For the next little while he pondered on what possessed him to care enough to decide to help the girl. There must be something special about her