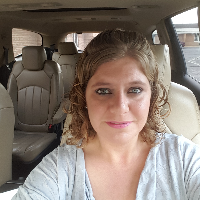 Scooby
I came here to discover words. Words to a different world.
Challenge
Write about your worst one-nighter.
The most organically shared entry's author wins $100.
The walk of shame
I can remember it like it was yesterday. I was twenty three and a bunch of us girls were out drinking celebrating the proposal of my closest friend Mindy. We decided to go to Chicago which is about three hours from where we live. Bar hopping one night, and shopping the next.
We got a descent hotel room with joining rooms. Four beds in all which was perfect for the eight of us. We made our sleeping arrangements and decided who would shower first. We went to dinner first because none of us wanted to drink on an empty stomach. Looking back now I'm not sure Chinese was our best decision.
We headed back to the hotel to change and get ready for the big night on the town. We were all young and Sandra was the only one of us married with children. So why not get a little wild and crazy? I had just finished college and was having a little fun before I had to take State boards.
It was close to ten thirty when we made it to the club. It seemed like we waited in line forever to get in. The music was loud, lights flashing, bodies swaying to the beat of the music. We made our way to a private booth close to the dance floor. We sat there for awhile taking shots, and making fun of the all the people who obviously had way to much to drink. We would soon be those people we were making fun of clumsily dancing with two left feet.
I had on a tight black little dress with what I liked to call them my "Fuck Me Heels." I had absolutely no business dancing in such a short dress and high heels. After a few shots you can only imagine what I looked like on the dance floor.The music slowed and I made my way back to the booth where Jess and Stacy were having another round of shots. That's when I spotted him. We will call him dark and handsome because to this day I still don't know his name.
I pointing him out to the girls and they came up with most fabulous plan in there drunken state. I should go over and grab his package without saying a word. So, with my drunken bravado (liquid courage) I decided this to be the perfect plan. The girl who never talks to guys should grab his manhood and kiss him.
I stumble across the bar to where He was standing and did exactly that. His response was not what I expected. After I fondled the goods, He pulled me into and even hotter kiss. This was by far the best kiss of my life, but who knows, I was wasted. We couldn't take our hands off each other. Come to find out we shared the same hotel room. After a few more drinks and a ton of grinding on the dance floor we made our way back to his room.
His room was a lot better than ours. His had a private bar, a hot tube, and big bed. We made out and had drinks in the hot tube. The making out lead to sex. I would love to say it was the best I'd ever had, but I really don't remember much of it. What I do remember was the next morning his girlfriend waking us with her screaming. I hurried and gathered all my clothing that was thrown all over the place.
Walking to my hotel room I remember thinking "This is what the walk of shame must feel like."