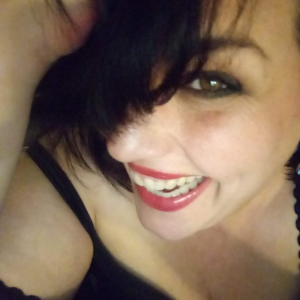 NE_Philomele
The Essential Pastiche
Thursday Morning at My Folks in the Aftermath of Tragedy
I am different now.
I haven't been home for nearly 6 years and I absolutely HATE this is the reason.
BUT ...
It is the reason, nonetheless and everything and everyone seems the same in how they deal with life's losses and tragedies.
A glass (or six) of wine
Or whiskey
For the big hurts
And this definitely counts as a big hurt and whiskey solace ...
But it is not my loss, nor my tragedy and seldom drink anymore
Not after my loss
Not after my tragedy
I am different now.
That is the inevitable and terrible, glorious truth in the aftermath of shattering loss:
You might become "better"
(Eventually)
You might not ...
(Sometimes)
But can count on the fact
YOU WILL be different.
It may not be better, but it will never be the same ... life dictated the terms and it's on you how you want to play the hand, but right now I think fate can fuck off and eat shit ... but I can sort of already see what she's trying to show my sister ... but my sister, rightly so, is too blinded by grief and rage, and will be for awhile, to see this right now ...
And because I am different now, I understand this is for her to figure out
In her own way ...
In her own time ...
And the urge is there ... to offer words of wisdom and comfort, but because I am different now, I am wise enough to stay mostly silent and to know nothing I say matters right now
Being here does though. Being present. This truth I know ...
The bittersweet comfort a meal with family while your stomach's churning and reeling with grief.
It counts.
The sound of their laughter ...
Your own laughter and wry humor, distant to your own ear and acrid on your tongue.
It counts.
The words of wisdom though, or words meant to encourage?
BAD IDEA.
Stay still.
Stay silent.
Listen.
Acknowledge.
But old habits die hard
(The bitter, bitter irony in this statement ...)
And I am NOT this families verbal punching bag for tragedy anymore.
Or any reason, really.
Never was ...
That was "my role," but they don't get to dictate "my role"
Not now.
Not anymore.
Because ...
I am different now.
Because ...
I too was so exquisitely broken just three,
short,
years ago
I had no choice other than to
Become
Different
And I am so different now, I don't know that I can call this place my home now,
And that is so very strange and sad
Yet so very freeing
And all I want my sister to know is:
It will never be the same, but it will be different
But you don't find that
in the bottom of a whiskey bottle ...
By taking your anger out on others ...
Feeling sorry for yourself ...
Or, with a plan ...
That the best plan when you've been completely destroyed and undone by life is to
Surrender to it ...
Let go and revel in the free fall and pain of it all ...
Crawl through the shards of glass and chaos of the final incident that lead to this from all of your choices,
Good
And bad ...
And let it purge you of all of the last remains of shit that stains you until there is
NOTHING left
But raw, naked self.
Vulnerable.
Exposed.
Terrified and determined...
Because all you had and all you knew is
FINALLY gone
And you are
FREE
And that after that, NOTHING can break you because you become so humbled by fate ...
Your pain ...
Your choices ...
Life.
But first you have to get there, and how you get there is your choice to make, if you make the choice at all,
And I hope she does
And the irony in this is ...
I think her partner got this, and he got to die hopelessly and ridiculously, happy and in love ... because he humbled himself until he couldn't
Some monsters are too big.
I hope my sister's don't consume.
It's now afternoon, and they are sitting around carrying like this morning was
"business as usual"
But I just can't ... THIS is NOT that.
What THIS is, is
Terrible.
What THIS is, is
Tragic.
What THIS is, is
Chance.
Fate.
Chaos theory math ...
But THIS is NOT that ...
And I get it
I am different now and it's time for some air.
I need to breathe.
~Amy B. Kalabsa~ ©️2020