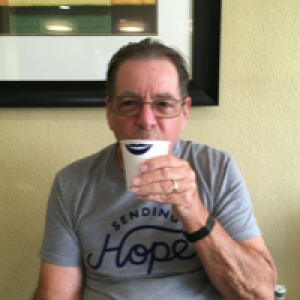 MrMike65
I have a blessed life and have lived in the USA most of it. I am well traveled but not a world traveler. Jesus is Lord and savior.
Stories From the Road Who is Out There?
A long time ago I was driving a lonely stretch of road in New Mexico and heading south on state route 54. I was in the middle of the night, and I had a full moon to illuminate my surroundings. This stretch of road is a mostly two lane roads with a few small towns scattered along its path. Truckers use this road quite a bit in all seasons as a short cut from I-10 to I-40 or visa versa. When you take this way from I-10 you also have to take state route 70 and go through White Sands Missile Range out of Las Cruces. Don't forget to turn left on 54 in Alamogordo or you will wind up in Rosewell New Mexico.
As I said, the night was lit up by the full moon and it was about 50 degrees which made for great night driving. I was driving south on SR 54 out of Vaughn and not quite into Carrizozo when I felt something strange. Like something was inside the cab with me. Something spiritual. I had been driving several hours at that point, but I was used to the long hours at that point. I had been an OTR truck driver for nearly thirty years. As I looked up to the sky with its full moon, I could see a mountain range to my left and it was beautiful. On another trip I discovered what was in that mountain range by taking SR 70 through the Mescalero Indian Reservation.
It was a strange feeling in the cab for a little while that night in fact at one point the hair on the back of my neck stood up. I do not frighten easily and have seen many strange things in my life and felt strange things too. So, as I drove south, I wondered if it was a lost spirit of one of those Indian tribes up there on those mountains. I started to ponder what if I try talking to it? I did just that and said to whatever was in the cab with me, "Who are you? I did not get a response at first. So by this point thinking I was a little crazy to be talking to something I cannot see I said "What the Hell I will try another question. I asked, "are you an Indian from up there on the mountain? If you are make a noise one rap yes two raps no." I immediately got a strong rap like someone hitting my dashboard. I guessed I was not crazy at this point but wondered why the hair on the back of my neck had not calmed down any. I thought now that I know this spirit was of an Indian tribe up on those mountains, now what should I ask it? I know what I will ask, I said, "Why are you riding in my cab tonight? What do you want to tell me? I had a long period of silence about 5 minutes or so that seemed like an eternity, so I asked another question and asked in the same format, yes one rap no two raps. I said, "Is there something ahead that I should know while I am driving tonight?" Again, no answer but this presence of evil or what I perceived to be pure evil would not leave.
So I kept trucking south and turned onto SR 70 to get to Las Cruces and as soon as I made the right turn the hair on the back of my neck went down. I felt comfortable again inside my truck again and wondered what all that meant. I guess that is a story for another day. That only happened once, and I have been through that area of New Mexico many times. But I never felt such a presence of evil before that time in my life and maybe that was all there was too it.