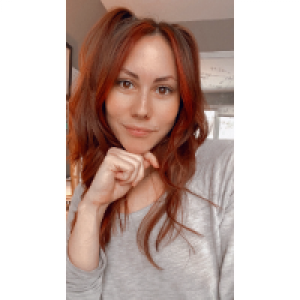 MinkoffL064
Fantasy, Romance, and Adventure all rolled up into a one-of-a-kind ME
Challenge
Beginnings...
I have them, and I'm sure you have them... books (or short stories) begun, but never quite finished. Submit a beginning that draws us in, something we won't want to put down. The winner will go to the beginning we most want to read the end to.
Beginning
″He's been waiting,″ A cold voice says behind me. I turn and hold my breath. ″He's in that room-″ the man points to a large metal door that is closed, shut.
I sigh, ″Okay, thanks.″
I don't need him near me, I don't need him or anyone to talk to me. I just want Nick. I hold back tears as I open the large, heavy door that squeaks as it moves on its old hinges - and see him, sitting on the floor, back against a cold grey wall. He glances up, with a hollow expression and stands up when he sees me.
″Nick-″ I murmur, voice catching. This isn't him, the Nick I know, the Nick I knew, because he doesn't seem to be himself.
He doesn't have that glint in his eye, that wicked smile and caring gaze.
He walks up to me, and I rush to him and wrap my arms around his back. He welcomes the hug, although I can feel that he is tense, wary. I sigh when I realize he started to cry, as I can feel his body shuddering as he sobs, his head pressed into the space between my neck and left shoulder.
I take a deep breath when I think of how the tables have turned: he used to be the one comforting me, when I was broken and in pieces. Now I have to be there for him, after what the Ordering Officers did to him as a form of torture to get to me, to warn me and everyone else who is trying to fight them.
They tortured him, to torture me.
''Are you hurt?'' I murmur, pulling away from the hug. I figure that this question is dumb, after knowing they must've. But I wasn't sure on what hey did do, did they hurt him mentally? Psychologically? Or physically?
He doesn't answer but instead locks our gazes. My mouth gapes open at the once, beautiful gaze that is now hollowed out.
Just a shell of what he was.
Of who he was.
''Did they hurt you?'' he instead says.
This takes me aback. He worries about me instead of himself. He worries about others, when he should be the one worried for. I find myself breathless. Wordless.
''Heather?'' he asks, stepping forward, placing a hand on my shoulder.
I blink hard and think of an answer.
The truth would be yes: they hurt me. Firstly, by taking Nick away and harming him, but secondly, because they really did. They didn;t stop their own form of torture on me.
But I can't tell him the truth, maybe half, but not the whole thing.
I shrug, ''I was just... worried about you. Worried sick.'' I whisper, my voice sounding hoarse.
I wipe my eyes and stare at him, study him. I saw the outline of a bruise on his right cheek. I traced lightly, very lightly, my index finger along the shape of the bruise. He doesn't wince, flinch, instead he closes his eyes. He looks so peaceful, but not - at the same time.
''I'm so sorry, Nick. This is all my fault. I shouldn't have brought you guys into this.''
He raises an eyebrow. ''Guys?''
''The others, who were helping us fight the government, the Ordering Officers. The others who were helping me, with my stupid idea.''
His eyebrows raise as he remembers something. ''Are they okay? Where are they?''
He starts rushing around the room.
''I-I don't know... why?''
''They took other people with me! They did what they did to me, to them, some seemed so young...''
''Oh no...'' I murmur, realizing that no one mentioned them.
''Heather...''
''Nick, Nick... listen to me.'' I walk up to him and hold his shoulders. ''We will find out, but I need to get you out of here first. Okay?''
He nods feebly, ''Why do you care? Heather?''
''What do you mean?''
''About me?''
I step back and frown. ''Nick, what?'' I can't process this question. ''Don't you know?''
He looks at me and shrugs.
''Nick...'' I start, ''Nick, did they do something to you? Do you... remember?''
He locks gazes again and shakes his head. ''I remember your name, I know that we know each other. I know I should be relieved to see you. I know what they-'' He points to the people out the door, ''did to me. But I don't understand why, I couldn't remember the 'others', I just knew they took more people when they took me. I know they harmed them as well. I can't remember what we were for each other, Heather. I can't remember us, if there was anything.''
My eyes open wide and I stare at him in disbelief. My legs started to shake and I fell to the ground as they collapsed under me. It feels as if someone shot me in the stomach. As if someone cut my chest open and tore my heart out, or tore my memories out of my brain, my feelings.
He doesn't remember us.
He knows me, that I'm okay - safe for him, but that's all.
...
***Small continuation of that dystopian idea I had! I wrote another piece with this idea in mind! (The other piece is: Knock on the door!)***
9.7.2020