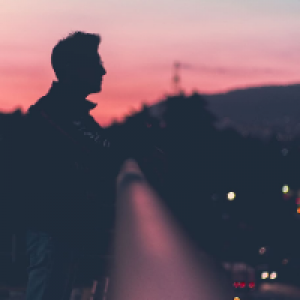 Chacko_Stephen
It is what it is.
Challenge
Challenge of the Week CCXXVI
You wake up in what looks to be a barn, sore & confused. You remember scattered details leading up to this moment, vaguely. What you do remember is seeing your (newly- married) mother or father's significant other approach the vehicle that you were thrown into, as you were blind folded & injected with something that instantly put you to sleep. Panicking, you have no idea if your Mother/ father is facing the same fate. Now what? How did you escape? What was the significant other's involvement & reason behind their actions? Is this driven by a serious motive in their eyes or are they just psychotic & doing it for the thrill? Happy ending, tragic ending or everything in between… the choice is yours. The more detail, the better! Short stories, please. Let's see what everyone comes up with… And go! Prose. will stuff $25 in the digital pocket of the winner. Challenge idea is from Amanda B. Jaworski. Thanks, Amanda!
What Happened to the Hunters?
"We have forgotten how to be good guests-- how to walk lightly on the Earth as its other creatures do."
~ Barbara Mary Ward
Vienna, Austria
May 14th, 2005
"Thank you, Mercy." The ageing man responded to the nurse. The falter in his voice had still not recovered from the peculiar events of the previous month. What had brought around the unexpected transformation in the great and proud Mr Aldrich Hunter was unknown to most. How could such an arrogant, power-hungry beast be so humbled over a few mysterious days? But everyone knew it had something to do with Nixie. Phoenix Landskein. His bombshell of a second wife. Unlike Mr Hunter and his son, she never returned to the mainframe, and no one knew where she was.
Neo Hunter took the chair on the other end of the fine dining. The table was older than the portrait of the Mona Lisa, spanning nine feet and carved with fine, intricate details from head to toe. The delicacies were not abundant enough to cure the hunger of an entire state anymore. Only what was required was served, and nothing went to waste. Neo ensured that was the case, and no one had any objections to raise. Perhaps it all had to do with the generational transfer of authority from father to son, most people believed.
But Neo Hunter knew better. Neo Hunter knew firsthand what had brought around the radical transformations in the Hunter household. It had everything to do with Mrs Phoenix Landskein, his enigmatic stepmother.
Sighișoara, Romania
April 9th, 2005
That bitch. Neo Hunter rolled down the haystacks piled so high atop one another. How could she? Neo always knew Phoenix Landskein was up to something, but everyone refused to believe him. But with hands tied against a coir rope and rashes of his allergy presenting themselves on his pale skin, Neo knew that was his best chance to prove his suspicions right before everyone. Phoenix Landskein was a gold-digger bitch.
Vision yet to be stable, Neo raised himself to stand, gaining support from his elbows and knees. The whole world spun around him, dizziness almost throwing him into another long daze. But Neo was desperate not to lose consciousness once again-- he slammed himself against the wall in the hopes of steadying his composure, his head held tight between his arms to squish some sense into him. Neo felt his throat ache and his entire frame sweating, leaving his body devoid of moisture. He needed water. Lots of it. Quick breaths. Long breaths.
The barn doors opened with a rasp to reveal before him a courtyard left unchecked for years prior. Ferns and rust had reclaimed all the fences and adornments once white and lustrous. Hints of a winding path leading to an old estate hid beneath the extensive flora consuming whatever men built over its natural state. The tall stone manor at the end of the road-- made almost entirely of stone and iron-- was all too familiar for Neo Hunter. It was his childhood home.
July 1986
The nights were the hardest. So were the days, but the newfound solace of jabbering strangers at school offered Neo an odd comfort. Was there a name for the fear of dinners? But it wasn't the food that scared him. It was what came with it. The people. His family. Every time he heard his name being hollered from downstairs, every step he took towards the dining room-- it all took an act of courage.
Gripping silences. Heaviness in the air. Neo often attempted to not let his cutlery touch the dishes, to not produce the slightest noise so that his parents wouldn't notice his presence. He only left the table once his mom disappeared into the kitchen and his dad to the porch.
But some days, even his silence could not save the tumults which were to befall. Sometimes, it was a hair in the soup, sometimes a tad amount of extra salt in the bacon. But his father's outrage always shook the entire cabin to the core.
Neo never looked at his father when that happened. He looked at his mom. How her eyes were shut, and a lonesome tear caressed her folds. How her palms clutched the dress she was wearing. Before long, when his father disappeared into another room, Gaia always asked Neo to go to his room. And there, he would sleep to the muffled cries of his mother in the place of lullabies, pillows tight against his eyes and ears to tuck himself into dreams where everything was alright.
April 9th, 2005
The rashes grew bigger and redder with the passage of every minute. Unable to find anything sharp and steady, Neo headed to their old kitchen, hoping to find something to free himself. But it was empty. Hollow. The fire and aura had long settled into smoke and filth. That was when he heard a cry from the floor above. Father. Rushing atop the stairs, Neo shouldered open the doors to their old bedroom.
"Finally. You're awake." Phoenix Landskein was a woman of stature, or at least she possessed the charm of someone alike. There she stood, at 5"7', holding what seemed to be a leash made of the creepers from the grounds-- stains of red embellishing the light green of the stem. His father lay on his chest atop the busted cot, his bare back adorned with streaks of blood as he struggled to flee his chains. His restraints were not coir, but cold iron, leaving him zero chance of escaping the onslaught.
Phoenix walked up to Neo, stopping only a few inches away. Neo wanted to back up, but the notion of her kicking him down from the foyer persuaded him to keep his ground. The whip safe in her right hand, Phoenix stared right into his soul-- her green eyes threatening to claw out his deepest fears. In the end, a smile. She took his arms and twined her palms around the coir ropes, only for the yarns to magically untangle themselves, freeing him from its clutch. She passed the leash to his hands, whispering to his ear, "Careful."
As Phoenix strolled down the stairs, Neo ran to his father to help him escape. He needed something to break the chains apart, and soon upon his search, he found all the utensils from their old kitchen on the bedside table, spread neatly on a wet towel. And while picking up the hammer, Neo noticed how his rashes had faded into his skin, no longer inducing an allergic reaction.
But before he could carry his father out somewhere safe, Neo felt the temperature rising around him. Fire. He walked faster only to nearly slip over the stairs, losing the clutch over his father. His rather plump figure tumbled down the stairs, and for a moment, Neo was afraid he had marked the end of his father's life. But the day had other intentions, not a life being lost, though the stone-cold manor collapsed in on itself, leaving no reminiscence of the world Neo once knew.
Vienna, Austria
May 14th, 2005
Putting his father to sleep and piling a heavy blanket atop his fragile frame, Neo walked out of his bedroom to the cold verandah. Phoenix Landskein was never found after that day. Even the most capable investigation teams couldn't gather a clue as to where she was. And the non-cooperative silence of the father and son only led to more and more suspicions and never a proper answer.
But whenever Neo brought around a change in his father's allocation of wealth for the better, the trees and animals seemed to bow before him. The sun seemed to shine brighter on the days' Neo had felt his best. And on the days when Neo felt despair, the clouds taught him to let his tears fall. And whenever he reminisced about his mother, he felt the air tug him into a warm embrace. The leash no longer had the stains of blood, but it bloomed and flowered in the courtyard of their home.
Neo knew what had happened to the Hunter household. It had everything to do with Mrs Phoenix Landskein.
#####
I struggled with writer's block for a long while in between, and I'm sure a lot of people out there has the same issue. I'd never been much of a pantser and had always leaned to more plotting tendencies, and thus reading upon and listening to a lot of storytelling theory and experimenting with a lot of techniques, I'm figuring out an outline to help me with the task. It's not rigid, it's arbitrary, it's constantly changing, and it helps me gain more insight into the stories I want to write, and helps me explore what all I could incorporate into them. And I thought this could be somewhat helpful for someone out there too (: So, I'm sharing the outline I used to write this story here, and... hope it helps!
Outline: https://docs.google.com/document/d/1l0Rc2EuvqCKDFnmw-Z6wv5yXSWdZTDa9aqVUS51F28o/edit?usp=sharing
*****
Shoutout
[cuz it feels like a wholesome thing to do (: Also, these will be some of Prose's best, so keep an eye on them (:]
The Evil Series by @Danceinsilence
The Evil Series by @Danceinsilence feels like an episodic thriller with its division into separate books and parts. Featuring a team of cops with the primary focus on a divorced female law enforcement officer and single mother (with the most adorable son), Janis Baker, this series really justifies its title throughout its course... Trust me, no matter how humane a person you think you are, you'd root for some of these characters to suffer the most-brutish-deaths possible... The evil is constantly on the rise and the saviors are on a never-ending effort to keep the streets clean. Sacrifices, serial killers, assassins-- An over-arching threat, loved ones to protect-- this series will not give you a break! Do check it out!
*****
Instagram: (Um, I'll edit that in later...)