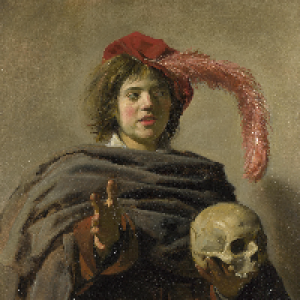 qalam
Amateur scientist turned amateur writer.
Book Excerpt no. 3
Shorter preamble then before, similar request as before. If you would like to comment or like, have at it. Generally speaking, I am looking for feedback as to how best to improve this work. I will try to take all comments as best as I can and not assume people are being harsh or overly critical just because they can. Same excerpt as before, still the first chapter. In the future, I may upload other chapters. I do not have any intentions right now to upload the whole thing here. As always, if you do read this, if you do like it, or you do comment on such, you have taken time out of your lives to do so and I can only be grateful for that.
Tagged here, assuming they are interested still and I have not runned them off, @Mnezz, @EstherFlowers1, and @JD4.
Cheers,
-Q-
______________________________________________________________
When I had quaffed some fine Ophioussan spirits[1] and offered up a heartfelt plea to Phoebus and his Muses for divine inspiration, rose my lulled brain into a rapturous state, a plain of reality hitherto unknown. Flashed many wild and fantastic visions before my eyes as if I had been admitted into the mind of the Gods. Ancient memories of bygone eras—the times when noble heroes still roamed the earth and put right what frauds, discord-sowers, and kinslayers put wrong—these were all revealed to me. So, too were many mysteries which plague many a thinking mind. Where did all the heroes go? Why do we only know of villains in our times? Where are the Gods to deliver justice? The answers to these puzzling questions were all made known to me.
When I came to, I fetched reed and parchment post-haste. Less I forget all that I had sensed, I started to dictate what Phoebus and the Muses had revealed to me. Even now, his lyre's plucked strings and Calliope's[2] melodic voice ring in my ears guiding my lame hand and informing my waning thoughts. Lend your eyes then to what my ears have heard for a grand tale I have to regale you with. For I write of the times after the war in Ilium,[3] the times after all the famed Hellenes[4] returned home or not at all. I write of the times when the dreaded Thalassans[5] scoured the Great Sea[6] and brought doom upon our forefathers and all of civilization. I write of lion-gated Mycenae, of its wealth, its might, and its downfall under proud and spiteful Orestes and how his rivals—the Heraclids—secured their promised throne. I write of the courageous heroes—young and old, cunning and daring, from far and wide—who aided the Heraclids in their ascension and who ended the Thalassan's reign of terror. And I write of that most auspicious point in all of history when the Gods themselves quit the mortal realm and retired fully onto Olympus. Through blessed drink, through solemn prayer, I have come onto the mind of the Gods so reveal all that this feeble hand can write.
Many a tale my reed intends to put down, but here it shall regale you with the story of her, Teleia, the Amazon, and her ward, Barsa. My pledge to you is this; to provide you, as best I can, the words spake, the deeds done, the sights beheld, the locations travelled, the thoughts conceived, all that has been revealed to me. But know this; there is a time and place for all things. Not all can be seen or heard at once. O, if life were so, it would be either all joy one moment or all sorrow the next. Not so! So, have patience with me and I promise to illuminate you.
Come with and let us, with our minds, wander off to Cyprus, to Cypria's[7] island. We come after the solstice, after the first new moon of the first month of the year, fourteen since the war in Ilium.[8] We come onto the western end of the island, onto Paphos, onto the court of Agapenor the Arcadian, son of Ancaeus, him of two score and six summers. He survived the war but was lost thereafter like so many others wandering the world in search of meaning and purpose. This he found when he set foot on Cyprus and found himself again when he dedicated himself fully to Cypria. To this end, he built a magnificent bathhouse, a pleasure-palace, the Eromanteion, to his patron goddess. For this great work, Agapenor earned favor with Cypria who blessed him with many gifts, many lovers, and much wealth. Alas, her favors could not preserve him from every ill for with the accumulation of wealth comes those wanting to take it away. For Agapenor had built his own little empire in Paphos, so he gained the evil eye of far-flung rivals. Chief among his foes were Baal of Tyros[9] to his east and Ramesses of Egypt[10] to his south. It is a myth that kingdoms are fashioned after one man. The man may birth the vision, but the vision requires many hundreds, thousands, tens of thousands, to forge into reality. To this end, a king must rely on a talented cadre of artists, scribes, smiths, masons, diplomats, counselors, and other skilled agents to build and maintain this kingdom. He too must retain loyal spies trained and experienced in war and discord-sowing capable of both working intrigue and countering it. Such an agent he had in the form of her, Teleia, arms-bearer and ward once to Penthesileia, now a seasoned adventurer in her own right.
So came this Amazon onto Agapenor's court. And what an imposing figure she was. Four cubits[11] tall she stood, with sinewy muscles and bulging veins about her limbs and the day-laborer's dark complexion about her. In years, she was twice the age of a typical womanly bride but looked every bit as youthful as an adolescent girl. Her face was ovular with a refined nose and lovely lips but with only one dark-colored eye the other, bandaged by a crimson cloth, lost due to injury. Her hair braided and twine wrapped, was dark and long and oft dressed with freshly cut saffron, her favorite flower. Laid these sable tresses of hers over her right shoulder atop her traveler's cloak, a woolen cloth dyed with the Tyrian purple[12] and embroidered with gilt[13] thread around the edges. On the other side, draped over her left shoulder was her recurve bow of yew and deer antler. Strips of linen bound her hands to protect them from a calloused grip whilst her left wrist was a-braced with leather to shield against the bowstring's lash. On her right hand, she wore a thumb-ring for which to draw her bow's whipping thong whilst her upper arm knew a colored armband threaded with the hues of the setting sun—purple, lilac, red, and orange. This was her clan's badge recognizable to none save her people. Over her body, she wore a Doric chiton,[14] saffron-stained and of manly length barely reaching to her mid-thigh. This she wore girdled with a crimson sash. Atop this, she wore a breastplate of leather horsehide which had it rings linking it to a cowhide belt. From this belt hung, on her left, a deerskin quiver and on her right, her labrys. And her shins were greaved with bronze atop goat-hide as her heels were dressed in booted sandals. Save for a pearl earring about her left ear and her flower-braided hair, Teleia knew not the finer accoutrements we press our womenfolk to wear for she was built for battle and oft dressed the part.
With her was odd-eyed Barsa, her ward and arms bearer, him nigh half her age—thirteen springs—and a head shorter than she. Dirty-blond curls, unkempt and disheveled, dressed his head as a bronzed peel made up his skin. About his face, he knew bejeweled eyes: the left alike flaming topaz; the right, alike shimmering sapphire. Always his lips wore a mischievous grin contrasting markedly with Teleia's ever dour face. And whereas she fancied after few trinkets, the boy was bedecked by them as if he were an Egyptian prince. On his arms lay gold armlets and bracelets, these ornamented with lapis,[15] emerald, and carnelian beads. On each pointing finger, he wore a gold ring, one encrusted with amber; the other with blue beryl. Each knew an intaglio design; the former with a roaring lion and the latter with a coiled sea serpent. His feet, by comparison, were simply dressed in papyrus-reed sandals. Alike the Amazon, he too donned the Doric chiton, linen-made, indigo-stained, which left his right shoulder bare and exposed his hairless chest. Alike her, he also wore a woolen traveler's cloak, weld-dyed,[16] which doubled as a hood to protect from dust and sandstorms. About his waist was a studded cowhide belt which girdled a cheetah-skin that draped over his loins. At each hip, hung a satchel where he stored his weapons. On the left pouch were his knives, ten in all, of electrum,[17] silver, bronze, pewter,[18] and flint. On the right pouch was his sling with some smooth rocks for ammunition. Over his right shoulder hung the Amazon's short-sword housed in an oakwood scabbard whilst over his left shoulder he carried her wood-hide shield weighing of over eight mina.[19] And he held fast to her spear—two cubits taller than he—which he used as a walking stick for which to command respect. So came this mirthful lad, this little pharaoh, alongside the Amazon.
These two wanderers came before Agapenor to deliver Dolion, Baal's most-trusted spy, onto their liege. By his collar, the bound man was dragged by Teleia with but one arm and dropped before the Arcadian. Arose the seated king from his throne to lord over his prize taking great pleasure in the troublesome man's pain. So, hailed Agapenor:
"Amazon, a thousand praises! You who have honored us time and time again delight us once more. At last, here lies Baal's right-hand. No longer will he be able to draw his bow to make hunt or hold his chariot's reins to lead his army! For too long has this man been a thorn to our side. No more! So, it is a glorious day for us and a day of mourning for Baal. Let him rue it till the end of his life!"
Howled the insolent Dolion and snapped that culled dog at Agapenor:
"Savor your victory while you can, but know sobering defeat lies close by for Baal will avenge himself upon you soon enough. Mark me! You and your infernal brach[20] and her odd-eyed cub will pay dearly for this!"
Dolion barked his last for Agapenor summoned his men to bring the condemned man before his dungeon-master to put down that flea-bitten dog. Thereafter, Agapenor called forth his scribe, Kovo, his ever-drunk chronicler, to come onto court and give testament to the Amazon's latest exploits. Drew forth this man with staggered gait clinging to stylus and wax tablets, his sauced state explained thusly to his liege:
"Sire, a pardon! Fine spirits I imbibed but for divine inspiration, to better record your lady servant and her young master's deeds!"
Barsa squealed. The ever-eager boy jumped at the chance to spin a tall-tale and pled with his lordship to regale him with his latest escapades. So, beat the boy his proud chest and spake with strained voice:
"Sire, permit me to amuse you with another harrowing story of high adventure and masterful plundering from the annals of the exceptional Lord Barsa and his Amazon mistress, the Lady Teleia!"
Agapenor looked to the Amazon for a sign and received a wink and a grin—her tell that the boy's tale was to be listened to but not trusted. For he knew Teleia, he knew who deserved credit for Dolion's capture. And as he was pleased with his lady-servant's labor, so he would permit her companion to entertain him. This, then is the account the lad gave of his and the Amazon's exploits:
"Milord, two months ago we, your loyal servants, quit your court and your city to pay back your embittered enemy, Baal, for his constant pestering. As wanderers we came onto Tyros looking for that scoundrel, Dolion. Along the way, whilst meandering through the market and ogling the fine jewelry, spices, and other exotic wares, we came across, him, Didim, the town drunk. So much alike Dolion he looked as per the accounts known to us that we thought to make use of him for our purposes. After much convincing and much sobering, he agreed to work with us. We bathed him, clothed him, and trained him to be as alike Dolion for our hopes were he would help us gain access to Baal's court to make mischief on behalf of that pirate. Time and effort it took to educate him, but it was worth the cost for we were received by Baal's ministers and did the deed. With twenty talents[21] of stolen Athenian gold and silver, we baited them and claimed to have this stored in a ship moored at port, waiting for Baal to count. A lie of course, but they took it as truth. Walking back towards our ship, we managed to slip away from our hosts as Didim led Baal's soldiers onto our trap. From afar, we watched as they slowly came onboard unaware of the explosive powder stores my clever mistress had set up set to explode. Didim did well and followed our instructions to the letter. He needed to less he join Baal's men in the fiery death that awaited them. Straight he made to the waters just in time before the powder went off. Ah, milord, you should have seen it! Two score men blown to bits! Four nearby vessels sunk outright with a dozen more badly damaged—their hulls and sails ruined by the flying debris. So lay Baal's port in ruins, no doubt taking many days and much manpower for him to clear it all up. How furious Baal must have been at his ministers for being so duped and at Dolion for his double-cross! We know only of the last, for, not long after, he dispatched a fleet to Kition, that rogues' outpost on the opposite end of your isle. This is where we had tracked down the real Dolion based on reports of former comrades of his living in Tyros whom we made inquiry into during our stay there. It did not take much to open their lips to us for the truth milord is this: Dolion was a two-timing rascal. Too many shipmates and too many patrons had he betrayed in his life to get to where he was such that few were them who hailed Dolion as his brother. So, we came as their avengers to collect on his dumb luck. We arrived on Kition just ahead of Baal's fleet. Dolion was our aim, but we thought it possible to lay waste to Kition as well. So, we employed our double once again to sow more mischief and convince the people Baal was out to avenge himself upon them for harboring a fugitive. In this they were confused, dumbfounded even. They knew the real Dolion to be bedridden and nursing a grievous injury. We had to lie our way to their good graces and make them forget their hometown hero and his infirmity in favor of the champion we made for them. Not long after, Baal's ships arrived. With our Didim, we safely withdrew to watch the ensuing conflict from afar. There was no parley. Once Baal's men had set foot on the docks, they immediately came to menace the people till they relinquished Dolion. They refused. He was their champion. And where before they did not believe our Didim, now, with Baal's men present and on the warpath, they did. They were in the fight for their lives whether they wanted this fight or not. So, the two sides clashed. The real Dolion, scared out of his wits, tried to make off. He did not get far. We had learned of his location and merely waited for him to come out of his hole. When he did, we pounced on the rascal and gave him a good thrashing that he is unlikely to ever forget! There would be no escape for the wily trickster this time! So, we took him in and watched as Baal's men razed his Kition under false pretense. Milord, we can happily report it lays in smoldering ruin, divested of the vermin it once quartered."
Barsa puffed up his small chest and bore his signature grin, pleased at the carnage he was a witness to. And hid the Amazon a blushing smile, proud at her accomplice's deeds—minor though they were—to this great undertaking.
Agapenor himself was pleased and gave much applause to the boy's exploits. O, but how quick he took to anger when he noticed his caroused scribe fast asleep, taken in by the grape. So, seethed him:
"Kovo, you fool, awake or be drubbed! Caught you any wind of our brave Barsa's tale?"
So offered the soused fool this slurred response:
"Milord, not a single draft for the lapped-up vine quieted me."
Raged Agapenor: "You wish to be made quiet!? Have at you!"
Teleia came to the scribe's defense as she raised her protesting hand against Agapenor's clenched fist. So, spake she:
"Milord, take heart. Here, avail yourself to this record."
As she handed Agapenor a scroll, she turned to meet Barsa's gaze and see his pouted lips. He preferred their host king to be beholden to his version of the tale instead of Teleia's. Agapenor unfurled the scroll and read silently from it. When he had finished, he turned to the drunkard to berate him more:
"Kovo, you are a better fool than you are a scribe! Thank the Amazon for she has saved your worthless life!"
And the drunkard came onto the Amazon to kiss her hands and feet profusely till Agapenor could not stand the sight of his pathetic groveling and dismissed him. Whence gone, he turned to Barsa and asked of him:
"Boy, go to and fetch us this Didim that we may reward him for his service to us."
The boy showed proper obeisance to his liege as he bowed and left promptly leaving Agapenor alone with Teleia and permitting him to talk to her freely and directly. Plaudits and praise he heaped on Teleia, recounting all that she had done for him whilst under his employ. Let us not dwell too long on all that he spake but rather give a briefer summary of the glowing terms he showered her with. So, spake Agapenor:
"Amazon, you have risked life and limb for us on many occasion, too many to speak with a single breath. Yet, at every opportunity, without fail, you forsake reward. Not this time milady! We will not have it!"
Countered she:
"It shall be the same this time milord for this one seeks no profit for her labors. She is merely an instrument, the enforcer of divine will. That you benefit from this is to your advantage. Milord, think not to reward this one with wealth for whatever you tender to her cannot undo the ties which bind her onto the Gods for always they shall come first, and you, last. Take heart then and save your treasure for yourself or your people."
Still he insisted and pled with this line of argument:
"We implore you, reconsider. If not for yourself, then for us that none call Agapenor an ungenerous gift-giver."
Still she refused him and answered Agapenor with this response:
"Milord, it would be better for you to make a donation to Cypria than to furnish this one with reward for even if you laid open all your coffers before this servant, it would be returned to you or the Gods in one way or another."
Again, Agapenor insisted she accept some bounty, scurrilous or not, in honor of her long service to him. So made him this third plea:
"Teleia, we beseech you, if not for yourself, then for your ward. Verily he would desire after our largesse."
Once more she denied his generosity with this rebuttal:
"Agapenor, you cannot own this one's loyalty nor that of her ward. Their minds, their souls, their labors, belong to the Gods. Neither he nor this one desire kinship ties with you. Fret not though. That your retiring servant refuses fealty to you does not signify hatred for you. This one wishes you but peace and prosperity in all your days. O, but, take heed, Agapenor, less you forget yourself and the Gods bid your former servant to visit their judgment upon you should you fall out of favor with them. Be grateful instead for what fortunes you enjoy less you become arrogant and suffer for this."
Agapenor knew of this day, this day whence the Amazon would quit her service onto him. Her servitude to him was never meant to be indefinite and both parties understood this whence they contract with one another. But now, now that she was about to leave him, only now did he want to amend their deal for his own benefit. Methinks, this is the truer meaning of generosity—to refrain from abusing another's charity. Agapenor slipped dangerously towards doing just this. Rare it is to know good and loyal spies as the Amazon as far too many turn traitor or lend themselves onto their employer's rivals. From her, Agapenor had no fears of this being an issue. Rather, he knew she was irreplaceable and to lose her was to lose his ability to secure his wealth and avenge himself upon his foes. Alas, for him, these were his worries, his sentiments, not hers. Her concerns were to the powers beyond herself and him to whom she was steadfastly sworn to.
The old king continued to brood and pout knowing well that today's triumph was indeed fleeting. So, sighed Agapenor:
"Alas, we are beset by enemies, many and powerful. Baal is wounded, and though emaciated, Ramesses still lives. We fear the injured jackal and the hungry falcon more for they are wanting. And now stirs the seas with these Thalassans, these doom-bringers, these boundless marauders who call no place but their ships as home. We are haunted by enemies everywhere!"
Once more he took to ancient history recalling the long trials and travails of years past the details of which will not be explored here. This is the Amazon's tale; not his. Of one labor he cited in his musings we will revisit later, that of the bathhouse and its construction eight springs prior. It was then that Agapenor first knew of the Amazon. Since its construction, this pleasure-palace has been the source of envy to his rivals for it has attracted locals and travelers alike. It is because of it, that Paphos came to know wealth and prestige. Agapenor reminded Teleia of her involvement in that project and noted his gratitude for all that she had done for him since. And he expressed the king's dread that his city—which he had long fought to preserve—would be met with a quick demise either in his dotage or his successor's nonage. Agapenor longed, as all men do, for more mirthful times when he had strength and vigor to manage his own affairs. So, the worried king pulled the worried at his greying hair and openly despaired:
"War, famine, pestilence, consumes much of the earth, mainland and island alike. Death is what men reap. With every passing day, the world slips into further disarray. For Mycenae clashes with Athens, Anatolia lays barren, and even Egypt falters. These Thalassans, these unmoored people, only worsen matters. We have known peace and safety within our borders, but for how much longer? O, Teleia, we loathe your departure for you came to us as an answered prayer. When shall the Gods send another alike you to deliver us?"
So, answered the Amazon:
"Milord, there is little for you to do. It is far beyond this one's power to save you from every ill that haunts you. Only the Gods or the Fates can deliver you. Either you accede to their will or suffer for it, this the curse of mortality."
And she offered him a bow and bade farewell to Agapenor. She left his service with no qualms. What gain she may have secured for herself or Barsa, these fell to Didim, their happenstance comrade. In truth, she did receive a reward for her troubles, not from Agapenor, but from her true patron, Hermes, Herald of Zeus. It was he who charged Teleia with the task of delivering Dolion onto Agapenor and bringing ruin onto Tyros for the benefit of the Cypriots and their commerce. For this, Hermes awarded her for alike Agapenor, the Gods wish not to be thought as ungracious with their favorites. This too we shall revisit at a time in which I promise will be of better value than here. Have patience! For now, let us bid farewell to the Amazon and her ward as they leave Paphos and return to their much-frequented home in Samos and to the belovéd relations they know therein.
We come now onto a strange impasse which bids us to depart from Teleia for a moment and turn to develop her shadow, her antagonist. For he plays an integral part to her character, so you must endure to know his story. O, but his is a tale rife with death and bloodshed, of viciousness and depravity of which will haunt your soul and leave you with disgust. To know this man, even to know his works, will be to look upon the face of evil itself. Do not look away! You must gaze upon it! You must know what evil looks like if you are to love the good! So, it is that if you are to love the Amazon, then you must be made to know of the Thracian.
[1] Of Ophioussa, ancient name of Chios. Chian wine was highly valued in ancient times.
[2] Muse of epic poetry.
[3] Troy and the region around it.
[4] Grecian demonym for the ancient Greeks.
[5] In this work, the name of the mysterious Sea Peoples.
[6] In this work, an alternative name for the Mediterranean Sea.
[7] Meaning 'of Cyprus', an epithet for Aphrodite.
[8] Time and dates in this work are partially based off the lunisolar Attic calendar. In this calendar, the first day of the month is the new moon (noumenia). The first day of the year was the first new moon after the summer solstice (June 20-22). The Attic calendar begins in Summer and ends in Spring. The months, twelve in all, are twenty-nine to thirty days long. Sometimes a thirteenth month would be added every third year as a way to realign the lunar and solar years.
[9] Greek name for Tyre.
[10] Ramesses III (r. 1186-1155 BC).
[11] In the Attic System, the pechys or Attic cubit spans 18.2 in.
[12] A natural dye derived from the Murex sea snail native to the Lebanese coast.
[13] Gold, golden, or golden-plated, depending on context.
[14] A tunic worn mostly by men, consisting of a single piece of fabric. This was generally worn in two ways—Doric or Ionic.
[15] Lapis lazuli.
[16] Dyer's weed, a natural, bright yellow dye.
[17] A silver-gold alloy.
[18] A tin alloy mixed also with copper, antimony, bismuth, and silver.
[19] In the Attic system of standards and measurements, a mina weighs 15.2 oz.
[20] Archaic for bitch-hound.
[21] In the Attic system, a talent weighs 57 lbs.