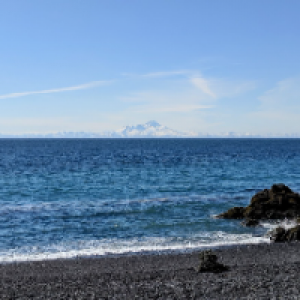 haibun for the burning girl
first, the sun an empty bulb above us, cracked open like a rotten baseboard. tell me that it'll be okay without saying it outloud. it's okay. okay(?). i think that somewhere st. mary's stole my mom's smile and hid it in the pews. i think that the green corn grew too much and they forgot to cut it down. okay(?). i think i forgot. what is america but a lifeboat with a hole in its side? but a ruptured field, dirt sifting through fingers? tell me that it'll be okay. i stopped going to church in the spring but he told me that a woman's body is owned by god. not her. never her. in the end, he said, what does it matter? the sun still burning on sixty watts, weeds still slipping through the pasture's picket fence. like how i asked my grandpa why he used to plant trees on the farm in la fox (but now the land's all trenched anyways). does it matter? we drove past yesterday and the road slit right through the hayfield. right there. uncle paul can speak fluent cezch but i can't. i can't but it doesn't matter. he can tell you where we used to live and where prague sweeps down to the vltava like the moon swelling on the horizon. he can tell you what season is best in bohemia. he can't tell you that it's all okay.
*
grandpa always writes stories in twos and so second, the floor's billowing beneath us, churning like michigan's icy shoreline. sometimes i imagine falling through and never coming back up. do you? i can't sleep through the night without hearing my mom's voice and i wonder if it'll ever change. will it? i'd like to move somewhere far away from lake michigan, far from the farm and across the atlantic. i'd like to take your hands in mine and burn ultraviolet in the empty august sun. i'd like to run far away from my body and swallow clouds like they're dumplings. okay(?). in the end, what does it matter? grandpa took off from la fox the second the sky cracked open and hitchhiked to the yukon. he was nearly mauled by a moose at the border. in the end, his voice will still ring and in the end, i'll still hear the boy from debate calling my body a target. my existence a sin. what are my hands but burnt-out lights? but a sun on slate wiped clean with clouds? (but limbs that never belonged to me? never to me.)
*
at the ends of the
earth i am burning. somewhere
i think it's okay.