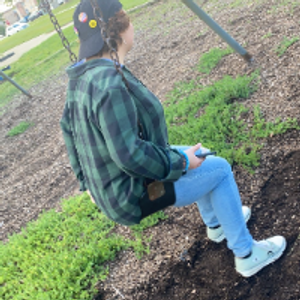 graysonreidh
23 year old trans male with a dream of becoming a film writer
Soulmate Searching - Fantasy Novel
Chapter One
It is said that you will know deep down inside when you meet your soulmate. In our world, it's much different. Matching tattoos are the thing here only, we don't get to pick which ones we get. When you turn the big 18, the stars come together to create a unique tattoo that will match the one your soulmate has or gets when they turn 18. I know, I know, it seems dumb. It all begins when you're born when the stars align perfectly to match who you are and who you'll end up with. Although, there are cases of the stars aligning the wrong way like when my mom got her tattoo and met my dad.
When my mom turned 18, she got an arrow tattoo on her forearm that had no color. She was so excited to find the one and be with who she was always meant to be with. That's when she met my dad. They had a great few years together but then, after having me, my dad had an affair with his secretary and left me and my mom alone. It turns out, the secretary had the same tattoo as my parents and the stars messed up, giving my mom the wrong tattoo. After that, they had a silent divorce. Which means that they are officially divorced but it's against the law to be divorced here so they needed a way to keep things on the down low. My mom is a lawyer so she has perks when it comes to the judges which is why they were able to have this silent divorce. The day my mom told me everything was the day I stopped believing in the stars and the way soulmates were made. So I started dating without caring if I would end up with my boyfriend at the time or not.
So here we are, Senior year. I'm Mia by the way and my boyfriend's name is Evan. He's the popular guy at school. Captain of the baseball, football, and lacrosse teams. I'm just his girlfriend. I don't do much and don't know half as many people as Evan knows. We're both seventeen and are very close to our eighteenth birthdays and well, you know what that means. We were sitting at lunch, just Evan and I, and we were talking about our tattoos.
"Alright, so I've been thinking," he said before chugging down his milk.
"I really hope my tattoo is an eagle. You know, because they're bold and strong. Just like me." Evan grinned and started chowing down on his food. I didn't say anything but Evan broke the silence.
"Mia! What if we're soulmates! I would love to spend the rest of my life with you!" Evan went back to his food. I just looked at him in silence again. I know I am dating Evan, but he is a huge jerk about 99.9 percent of the time. He is also really annoying because all he cares to talk about is his baseball career. His family isn't any better. All they care about is how many home runs Evan had at his last game or how many trophies he's won in the last week. Even the school is all Evan, Evan, Evan. It gets annoying. So why am I dating him? That's a good question. The truth is, Evan actually asked me out. I know, surprising. I was this little nobody and Evan asked me on a date. He's the only boyfriend I have ever had so I kinda keep him close to my heart. From then on it's been, Evan and Mia. Although it is more Evan.
"That would be great." I lied, breaking the awkward silence again. Evan looked at me and smiled. He lifted his hand to my face and cupped my cheek. He stared soulfully into my eyes.
"I love you, Mia," he whispered. Then he kissed my forehead and let go of my cheek, returning to his monstrous lunch.
Evan had a game that night so I ended up returning home late. When I opened the door I could hear my mom talking on the phone. Her back was facing me as I walked into the kitchen. She didn't hear me come in because she never turned around.
"No, Jerry. They don't have that much money. We can't - no it's fine. Okay. I'll see you in the morning." she slammed the phone on the counter and held her face in her hands.
"Mom?" I spoke up and she turned around quickly facing me.
"Oh, Mia. I didn't even hear you come home. How was Evan's game?"
"It was fine, they won. Evan scored the most home runs as usual." I sat on the stool by the counter.
"Isn't it that boys birthday next week? His eighteenth?" she mentioned as her eyebrows raised up. I laughed sarcastically.
"Yeah and he's getting his tattoo. He hopes it's an eagle for the boldness and strength." I said standing up flexing my muscles, mocking Evan. My mom laughed.
"Aren't you excited? He might be your soulmate, Mia."
"Mom, you know I don't believe in that stuff," I confessed sitting back down on the stool. My mom sat next to me and put her hand on my shoulder.
"Mia, just because the stars didn't work for me, doesn't mean they won't for you. They worked for your grandparents and your great grandparents and your great -"
"Okay, okay!" I laughed, interrupting my mom's explanation. We both smiled.
"So what are you not going to do?" My mom asked.
"I'm not going to give up hope," I said making my mom smile. She kissed my forehead.
Chapter 2
I sat in front of the mirror getting ready for Evan's birthday party. Even though I looked ready I definitely wasn't mentally ready. I was extremely nervous for Evan's tattoo to appear. I stood up and grabbed my purse. I took a last look in the mirror and looked into my eyes through the glass. "You are fine. Everything will be fine." I said to comfort myself. At this moment, nothing was really working to comfort me.
I had made it to Evan's and his entire family was there and even almost the entire school. Small kids were running around, teens were playing beer pong, and the adults were sipping wine and laughing. Evan watched me walk in and his smile widened.
"Mia! Hey!" he ran up to me and hugged and kissed me. He then threw his arm around me and basically dragged me over to the beer pong table.
"Come on! Play it! It's a lot of fun!" Usually, when we go out, I am the babysitter and I never drink or play any of the drinking games just so I am able to take care of Evan. I shook my head and laughed nervously.
"No, Evan. You know that I am the babysitter. Besides, I don't even like beer pong or even beer for that matter." I mentioned.
"But you're at my house now, Mia. I won't be getting in a car or anything and you won't be either. Just come on, for me? For my birthday?" Evan was already pretty tipsy so I could tell, I wasn't getting out of this one. I rolled my eyes and stood in front of the table.
"Oh yeah! Mia's playing!" People around the table would say. I just grabbed a pong ball and threw it across the table. It landed in a cup.
"For someone who doesn't play any drinking games, damn," Evan said while my opponent threw and missed.
"I learned from the best." I winked, picking up the ball and making another shot. When the game was over I had all of my cups still there. I didn't miss one cup and I also didn't have to drink anything. I think it was because my opponent, Evan's third baseman on his team, was super drunk already and wasn't throwing the best. But I was still proud of myself
that I won without even having one drink. Evan came up behind me and hugged my waist.
"You did it, babe! You won!" he said extremely intoxicated. I smiled and laughed.
"Yes I did, what did I tell you? I learned from the best." Even though I wasn't the biggest fan of Evan about 99 percent of the time, I still loved him because he was my boyfriend. The only thing that I didn't like, was the fact that he went out and drank like this every single weekend and on top of that he is a huge jerk most of the time and just talks and talks about himself like no one else even exists. But the way he looked at me tonight was different. I was nervous about his tattoo now not just because I was nervous for mine to be the same, but because now I'm nervous for mine to be different. It was time for the big reveal. Midnight of the child's 18th birthday is when they receive their tattoo. So we all sat in the living room and Evan stood up. He was trying to give a speech but he was incredibly drunk.
"I would just like to thank my beautiful girlfriend, Mia. For always taking care of me and telling me that everything I do is amazing. I can't believe this moment is happening but whatever happens with our tattoos I hope you get the same one." Everyone in the room was almost the same intoxication level as Evan so they all said, "Awh" in unison and smiled. Then it happened. The clock struck midnight and we all learned in towards Evan to see what would happen. There were a few moments of silence and Evan looked around the room in confusion. Then Evan screamed. He duffled over onto his knees and held his stomach. I got up to run to him and help him but as soon as I did, Evan's dad grabbed the back of my arm and held me back. I looked back to him and he shook his head indicating that I should not go and help Evan. He had a horrible look on his face like he was in immense pain. Then his screaming stopped. His face was toward the ground and he was on his knees still. Evan was breathing really heavily. I couldn't help but say his name to make sure he was okay.
"Evan?" As soon as I said his name, he looked up at the crowd.
"Holy shit," he said as he stood up. He lifted up his shirt revealing eagle wings on his chest. Everyone cheered and Evan threw his fist in the air screaming, "Yes!" It was the tattoo that he wanted. I ran over to him and hugged him and kissed him on the lips.
After that, I went home. I told Evan that I had work the next day so I wasn't able to stay. But he was too drunk to understand so I just left him at his house and mentioned that I would text him tomorrow. When I got home, my mom was sitting at the counter with her head in her arms. She had fallen asleep on the counter. I shook her body.
"Mom, wake up. It's me."
"What?" she looked up.
"Oh, Mia. When did you get home?"
"Just now, Mom. Come on let's go to bed." I tried to lift her up.
"No, I have to finish this tonight." She insisted.
"Mom, you cannot finish it tonight. You need to sleep. I don't know when the last time was that you had a good night's rest. Let's go." My mom was really hesitant but she finally stood up and made her way to the stairs.
"Oh, Mia. Did Evan get his tattoo? What was it?" I laughed.
"Exactly what he wanted. Eagle wings."
Chapter 3
Everyone at school was gawking at Evan's tattoo. He would lift up his shirt to show everyone. When he showed girls, I would get a little defensive but then Evan would say something to remind me that I'm his and no one else's.
"Babe, don't worry. I'm not showing off too much." He would say with a wink and I would roll my eyes. My birthday was the week after his so mine was approaching quickly. I was nervous but at the same time, I was going to be 18 which is exciting. Evan and I walked down the hallway to my locker. When some of the guys from the baseball team passed by Evan went with them and left me at my locker. I opened my locker and saw someone approaching me to the left. I looked over and a gorgeous dark brown hair and blue eyed boy walk up to me and stop at the locker next to me.
"Hi," I said. He started to open the locker next to mine.
"Hey," he said without breaking his gaze on his combination.
"Is that your locker?" I asked.
"Yeah, it always has been" I was confused, I just thought that no one occupied that locker.
"Really? Well, it's nice to meet you, I'm sorry I haven't noticed you."
"It's fine." He snapped.
"I'm Mia," I mentioned.
"I know." he snarled.
"I'm sorry," he turned to me. He held out his hand and said,
"I'm Dean." Dean was a beautiful name for a beautiful boy. When he held out his hand, his sleeve moved up and a tattoo appeared on his right wrist. As I shook his hand I asked,
"Are you eighteen?" He shook his head.
"Yep. I have been for a couple of months."
"Well, I like your tattoo. What is it?" Dean looked at his wrist and then back up at me.
"You know, I really don't know." We both laughed. It was like spirals all around a big eye looking thing.
"Well, I think it's very cool. Evan just got his. He's my boyfriend."
"I know." Dean laughed.
"And I've seen his tattoo. He lifts up his shirt you know. Like, all the time."
"I know." I laughed.
"So, when are you getting your tattoo?" He asked.
"Next week."
"Are you excited for it?" he smiled.
"I mean, I guess. I'm a little nervous." I laughed. The bell had rung for us to get to class.
"Well, Dean. It was nice to meet you."
"You too, Mia." I smiled and walked away. I didn't notice, but my stomach had been hurting that whole time and my palms got really sweaty. I was nervous. And not like nervous like I usually am, this was a different type of nervous. The same nervous when I met Evan but, different. I was, in love with this boy. No, I couldn't have been. That wasn't acceptable. I was dating Evan and Dean, beautiful Dean, was simply my locker neighbor and that was it. At least, I thought.
When my birthday rolled around, I didn't have anyone over but my mom and Evan.
"I am so excited to see your tattoo tonight!" Evan exclaimed.
"I am nervous." I laughed. Evan grabbed my cheek and kissed me.
"Stop being nervous. There's nothing to be nervous about." He smiled comforting me. At
this moment I was sure I wanted some Eagle symbol on my body to get what he had.
"Are we ready?" My mom said excitedly for me. The clock rang midnight and we sat for a minute. I started to feel a slight pain in my right arm. My entire arm felt like it was on fire. I started to scream and flail myself around the room. Everything hurt. I held my arm and felt more pain on my wrist. Then the pain stopped and I was breathing heavily, holding my wrist.
"What is it, what is it?" My mom stood up and ran towards me. I looked at where it hurt the most which were my wrist and saw a symbol I had seen before. Not on me, but on my locker buddy, Dean. Evan looked at my wrist and got angry.
"Why wouldn't you get an eagle like me?" he said furiously.
"Simple, I'm not your soulmate."
Chapter 4
That whole weekend, I had gotten texts and calls from Evan. After finding out my tattoo, I told him maybe we wouldn't work out. He had to find his soul mate and that I couldn't be holding him back any longer. One night of calls, he was extremely drunk.
"Mia, I love you. No one knows me as you do. You are my soulmate. I believe that the stars messed up. Please call me. I love you so much." It was calls like that, that actually made me cry. Of course, he's an asshole sometimes but he is very sweet when he wants to be and I did just spend all of high school with him. But it turns out that the boy who has been my locker neighbor all my life that I never cared to notice was my soulmate. I wasn't planning on showing him. I couldn't. What if the stars did what they did with my mom and dad? No way. I wasn't going through that. I walked downstairs Monday morning before school and saw my mom making breakfast. I sat at the counter and my mom put a plate of pancakes in front of me.
"I saw your face when the tattoo appeared. You've seen that tattoo before." I took a sip of milk and shook my head.
"What do mean? I haven't seen this before." I lied. My mom grinned. She knew I was lying.
"You know I don't like lying. You've seen it before." I took a moment of silence.
"My locker neighbor, which I didn't even know existed, has the same one. I mean, he's nice and all but he's the outcast of the school. People will think it's weird if I just started dating him like that."
"People will think it's weirder that you don't go for your soulmate when you find out who it is." my mom reassured.
"Yeah, well you know how I feel about the stars and their tattoos." There was silence.
"You know how I feel too, honey. But go to school, and tell that boy that his world is about to change forever." My mom smiled and out the door, I went.
When I got to school everyone looked at me. I usually wasn't alone when I walked down the hall. Evan is almost always with me so to see Evan and I away from each other is weird. I walked up to my locker and quickly opened it. I had worn a long sleeve so Dean didn't see my tattoo and I didn't have to explain anything to him. As I was putting my books in my locker, I saw a figure headed towards me.
"Hey." I turned to see Dean opening his locker. My stomach collapsed like a bomb had gone off inside me. My face beat red and I started shaking.
"Hey," I said back to him. There was a very awkward silence between us. So Dean broke it.
"How was your weekend? It was your birthday wasn't it?" Of all the questions he could have asked, he had to ask that one. I shook my head.
"Yeah, it was." I smiled nervously.
"Well?" he nudged me.
"Where's your tattoo? Is it the same as Evan's? In the same spot?" He laughed and joked. I sighed. I didn't want to show him. But I lifted up my sleeve and showed him my right wrist. He stood in silence. I gave a slight smile and he looked at me.
"Oh." He closed his locker. "I've gotta go." My mind quickly went to the stars and that they aligned wrong again.
How could this happen? I thought. It felt as though the stars were against my whole family. I looked in my locker and saw pictures of Evan and I and took them down. I then heard a soft voice behind me say my name.
"Mia," it said. I turned around and saw a messy Evan. He was in sweatpants, his hair was messy, and he had a large t-shirt on under his big letterman jacket. He had bags under his eyes and he looked distressed.
"Evan? Are you okay?"
"No," he laughed it off. "I love you, Mia, and I can't get you off of my mind." he said and walked up to me.
"Evan, I can't -"
"Mia, please. I have been terrible these last few days. I got extremely drunk because I couldn't be with you. I love you." He grabbed my arm tightly. I struggled to get out of his grip.
"Stop, Evan. Let me go."
"Mia," he leaned in to kiss me and grabbed me tighter.
"Evan stop, Evan," I kept trying to release myself from his grasp but he kept on getting closer and grabbing me.
"EVAN STOP!" I finally screamed. Everyone in the hallway looked at us and Evan let me go. He put his head down and walked away from me. Everyone stared as he walked away. I felt utter shame and guilt. Of course, I missed him too but I had a sense of freedom. I also had to be with my soulmate which just so happened to be Dean.
I walked to class and it just so happened that Dean was in my class. Although I never noticed because Evan was in it as well and was always my main focus. I sat down and did my work as needed. It was a music class so everyone was up and about doing what they needed to do with instruments and warming up. I sat there doing last night's homework for math class. When class ended I stayed back to finish all of my homework. The only other person who stayed back with me was, of course, Dean. He sat at his chair playing guitar. I always found guitar playing attractive mainly because I couldn't play it. And when I saw Dean playing it, I became even more attracted to him than I was before. I just got up, though, and packed my things. He stopped playing and looked at me.
"I'm sorry I stormed off before." He apologized. I nodded.
"Why did you?"
"I didn't think it was true." Dean put his guitar down.
"What do you mean?" I asked. It took him a minute but Dean finally spoke.
"My parents aren't together. My mom had an affair when my brother was born because she realized that my dad wasn't her soulmate and that the stars had aligned wrong." My jaw dropped. I thought my parents were the only ones that went through this. I couldn't believe what Dean was saying. I sat down next to him.
"Dean, you won't believe it, but I understand." Dean looked at me confused.
"What?"
"My parents went through the same thing. My dad had an affair with his secretary who had the same tattoo and found out that she was his actual soulmate." I stopped myself from talking. The only other person I had told that to was Evan. No one else in my life knew about my situation.
"Wait, are you serious?" Dean asked. I nodded. We smiled at each other.
That night I went home and talked to my mom about everything Dean had told me.
"Isn't that crazy?" I asked, excited. My mom nodded as she looked at her computer screen.
"Mom? Are you even listening?" I asked. My mom looked up at me.
"Yes, I'm sorry this case is just so important. I have to go into the office tonight and I have to have this done in an hour. Can we talk later?" Without me answering, she went back to typing on her computer. I grabbed my backpack and headed upstairs. When I got to my room, I got a text.
Dean:
Meet me at Grant Park in an hour.
I smiled. But I also was confused. I got all of my things ready to see Dean. I cleaned myself up and put on a cute dark rustic red shirt with light pink mini flowers all over it and different blue and turquoise patterns. I curled my hair and put some makeup on.
"Mia!" My mom yelled. "I'm leaving! I love you!" Once she had advised me that she was leaving and once I knew for sure she was gone, I too had left for Grant Park and was ready for a great night.
Chapter 5
I rolled up underneath a street lamp located near the park. I saw a small blanket set up near an old oak tree. I decided to head over to it even though no one was over there. Once I got to the blanket, I texted Dean.
Me:
I'm at Grant Park, where are you?!
After a few seconds, I received a text from Dean.
Dean:
Turn around.
I turned around and saw Dean, smiling, holding a bouquet of red roses.
"I thought we should celebrate you turning 18 and also celebrate us." I smiled.
"You're so sweet," I admitted. Dean handed me the roses and we sat down on the blanket. We had the perfect view to watch the sunset and also see the stars once they appear. There was a small basket that stood at the end of the blanket. Dean opened it and pulled out deli sandwiches.
"Not the most romantic but it was the best I could do." He confessed. I laughed and admired his humility. He looked so beautiful. I was so happy that he was giving me a chance to be myself.
We watched the sunset together and although it was slow it was almost as beautiful as our moment together.
"Tell me more about yourself," Dean said. I thought and thought but there wasn't anything besides my parents that I needed to tell him. I realized that basically my whole life has been either my parents or spent next to Evan.
"I don't really have an interesting life." I laughed.
"Oh come on. There's always something." Dean pushed.
"Well," I just spilled my entire life to Dean. I felt so comfortable with him. I didn't know if it was because we were soulmates that I felt so close or if it was just the fact that he was doing all of this for me. Dean smiled when I stopped talking. We both looked at the sun and saw the orange and yellow beauty going down below the hill. We could see the stars starting to appear next to our moons. Yes, our planet has two moons.
"Lay down. Look at the stars with me." Dean insisted. I laid down next to Dean on the blanket and saw each star appear. They were moving quickly tonight.
"Do you think that there's someone out there getting their tattoo today?" I asked.
"Maybe. I mean look at how fast they're going. That has to mean something." I looked over at Dean and realized I didn't know much about him besides what he told me in class earlier that day. I turned my head to look at him.
"Tell me about you," I mentioned. Dean didn't look at me and just kept gazing at the stars. He took a deep breath and finally opened his mouth to talk.
"Well, you know that I don't have my mom around. I have been moving from school to school my entire life. My dad has no job right now and he is trying to find one. Every time he scores one, we move and it turns out that they lied and didn't need him in the business. So who knows how long I will stay here."
"How long have you been here? How long have you been my locker neighbor?" I asked.
"Four months. This is our longest stay. The biggest problem is my dad really likes it here but his job hasn't responded to him since we got here. He's been searching and searching for jobs around here and can't find any."
"You said you had a brother?" I mentioned.
"Yeah, I do. He's a year younger than me. He's my best friend. He and I make sure each other is okay and we take care of our dad."
"Well, that's good. I'm sorry for everything you've gone through and I hope things get better." I said. Dean finally moved his head to look at me.
"You too." He said sweetly. I gazed into his eyes and couldn't help but think about our future together. I had found my soulmate for sure. There was no way the stars had messed up this time. I mean, we both have a similar past with our parents. How could the stars mess up?
Chapter 6
Over the last few days, Dean and I had been hanging out secretly. I didn't let my mom know because she didn't seem to care when I told her the first time. We met at Grant Park every day after school and watched the stars appear. Every night they made their ways around the sky creating tattoos for every young person under 18.
I stood at my locker during school and waited for Dean to show up. I realized I hadn't heard from Evan in a little while. I looked up and down the hallways and saw nothing but random people. I grabbed my books and headed down the hall to my next class when I ran into, you guessed it, Evan.
"Mia," he stopped me in the hallway.
"Evan, I can't talk I have to go to class." I tried to move past him.
"L-let me walk you there! I can accompany you. Please." Evan pleaded.
"I can get there myself, thank you." I walked around him. I had my back towards him when I heard him yell at me.
"Why?" He yelled loud enough for the whole hallway to hear, once again.
"Why? Mia, why can't you give me a chance?" I turned around and walked to him.
"Evan, please. Stop. We each have a soulmate that we need to find. We are not each other's soulmates. You need to stop calling me, stop texting me, and stop thinking that you own me. I have given you four years of my life. I think that's enough. It's time for you to move on." Everyone in the hallway heard our conversation. I looked all around us and felt a hand grab my elbow.
"Is everything alright over here?" I turned to see Dean behind me.
"Oh, I get it," Evan said.
"Get what?" I asked
"You're telling me to move on because you found your soulmate." Evan glared at Dean. We hadn't told anyone about us at all yet.
"What no we-"
"Yes." Dean interrupted me. I looked over at him.
"We found each other." He rolled up his sleeve to reveal his tattoo, the same one that I have. And Evan was there when I got mine so I'm sure he had my tattoo engraved in his head. Evan smiled with fury and rage in his face.
"Fine," he said and walked away. I looked over at Dean. The hallway went back to their everyday conversations and took their focus off of Dean and me.
"Are you serious?" I asked.
"What?"
"You told him about us? Just like that?" I was angry.
"What's the problem? We are soulmates, why can't I tell anyone?" Dean asked confused.
"Evan."
"What about Evan?"
"He will not let this go. Like, at all. He loves me." I assured.
"Well then maybe he should have been your soulmate," Dean said and walked away.
When I got home, I just laid in my bed. I didn't say anything to my mom and I didn't text Dean right away. I just laid down and thought.
Are we soulmates? I thought.
Why would he tell anyone about us especially after Evan and I just ended? I sighed as I felt my phone buzz next to me. I looked down and there was a text from Dean again.
Dean:
Grant Park one hour.
I didn't even answer and tossed my phone on the ground. I heard it buzz again and bent over to grab it.
Evan:
I'm sorry. Call me?
I decided to text back.
Me:
No, Evan. We cannot talk anymore.
I couldn't believe everything that happened that day.
One hour passed by and I didn't text Dean back. I was sitting at my desk doing my math homework when I heard the phone buzz again.
Dean:
Are you coming or not?
I responded.
Me:
Why? Are you just going to tell me that I am Evan soulmate's and not yours? That the stars messed up again?
My phone buzzed more because Dean was calling me. I was hesitant but I answered.
"I'm not telling you that Evan is your soulmate. That would be the worst thing ever." Dean confessed.
"Really? Worst thing ever?"
"Can you just meet me please?"
"Why? What could you possibly say in person that you can't say right now?" there was silence.
"I could hug you and tell you how truly sorry I am." I felt a small pit in my stomach.
Hug me? I thought.
"Why would hugging make it better? Weirdo." I joked.
"Just please get over here." He pleaded. I finally caved and decided to go to Grant Park to meet Dean there.
Chapter 7
I parked under the same street light from before and looked over to the tree. The blanket sat there but again, Dean was hiding. I got out of my car and headed to the tree. I didn't see Dean anywhere.
"Dean!" I shouted.
"You look so beautiful." a voice from above said. I looked up and saw Dean staring at me from up above in the tree.
"You're crazy! What are you doing up there?" I laughed. Dean made his way down the tree.
"I wanted to make a grand entrance you know?" He grabbed my hand and pulled me into him and his body devoured mine.
"I have a little something." Dean clicked a button on his car remote and his car lit up playing beautiful music. It was the song "Unchained Melody" one of my favorites.
"How'd you know?" I asked.
"Know what?"
"That this was my favorite song?" I laughed while Dean spun me.
"I'm a genius." He smiled and we started to dance and sway. I didn't know he was such an artist in music. This was the most romantic thing anyone could have done for me. Dean pulled me in closer.
"Mia," Dean started.
"Yeah?" I asked.
"I love you," he confessed. I gazed into his beautiful blue eyes and got lost in them.
"I love you too, Dean." We smiled and Dean leaned in to kiss me. He kissed me very passionately. His large hand cupped my small cheek and pulled me into his warm body. I wrapped my arms around his neck as his hands moved down my body towards my waist. Our lips parted and we looked into each other's eyes. I smiled as Dean kissed my forehead.
"Do you want to lay down and watch the stars?" I asked. Dean nodded.
"Of course." I finally was happy. There was a long time when I was dating Evan that I was not happy at all. This relationship is all about us and not just one person and that made me so happy. As we laid down, the stars started to move. They went by quicker and quicker as our moons appeared.
"Someone's tattoo is being made," Dean mentioned. I snuggled up to him and as I did I felt my phone buzz. Thinking it was my mom, I turned the screen on and read the message.
Evan:
That was a cute dance. Where'd you learn to do that? It couldn't have been every school dance that we attended, no way. Enjoy the rest of your night.
I jolted up and Dean followed me.
"What's wrong?" he asked concerned. My eyes bounced around the dim park looking for a dark shadow to find but there were none. I grabbed Dean's hand and whispered to him,
"We have to go."
"What why?"
"Just let's go." I got up and Dean followed. In separate cars, we made our way to my house.
It took about 5 minutes for us to get to my house. As soon as we rolled up, Dean got out of his car and asked,
"What the hell, Mia? What are we doing?" I made a straight way to get into my house quick. I did not want to be outside any longer.
"Just either get inside or leave my house," I demanded. Dean looked confused.
"What is going on? Are you mad at me?" He said as he followed me to my porch. I opened the door and pulled him in by the collar of his shirt.
"Woah! Easy!" he ruffled his shirt back to the condition it was in before. I quickly closed and locked the door in a nervous fit.
"Mia, what's wrong?" he asked in concern. I opened the text message and handed my phone to Dean. He took my phone and read the message.
"I didn't know what to do but to get out of there to get to a safe place."
"Is this your ex?" Dean pointed to the message. I nodded and a tear fell down my face.
"I was scared to let him go but I felt free and I was happy to start a brand new with you." More tears fell down my face as I spoke and Dean wiped them as they fell. He pulled me into a comforting hug and held me tight, allowing me to cry into him.
"It'll be okay. I promise." I cried even louder as Dean tried to comfort me. That whole night I felt on edge. Fortunately, my mom was at work most of the night so Dean just stayed the night. We stayed in the living room and watched Friends all night until I fell asleep. There was a different feeling I had when I was with Dean. It was more comfortable and easy going with him. I felt like I had feelings and a voice too and it wasn't just a one-sided relationship.
Chapter 8
I woke up the next morning by myself. Dean had left and I imagine my mom came home and made him leave. I smelled the scent of eggs and bacon and I could hear the sizzle of the griddle and light music in the background. I lifted my body off of the couch with minimum effort. I walked into the kitchen and saw Dean standing by the stove cooking breakfast and dancing to the music that was playing. The song was Stand By Me by Ben King and Dean swayed to the music. I stood at the door frame of the kitchen and smirked at his little moves and his cute butt. I cringed at myself thinking about his butt that way. He was unaware that I was awake and when he turned around he jumped a little.
"I didn't see you there," he said holding his chest.
"Sorry I should have said something. I was just admiring you." I smirked and Dean smirked back at me. He headed towards me and grabbed my arm, pulling me out of the door frame and into the kitchen.
"Dance with me." he smiled and started swaying with me.
"Dean," I laughed.
"I don't know how. All I can do is sway."
"Sure you do," he started.
"Everyone does." Then we started to dance. Even though I didn't know how to, Dean made it feel as though I had been dancing forever. We looked into each other's eyes as the music played and the bacon sizzled. Dean held my face and kissed me. I wrapped my arms around his waist and gripped him tight. Again, I felt comfortable and safe with him around me. We let our lips part and we gazed into each other's eyes. I could feel my phone buzzing in my pocket. I took it out and saw it was my mom so I answered.
"Mom, where are you?" I asked.
"I had to stay the night at work. I'm so sorry I didn't let you know sooner. I just thought you'd be out and forget about me." she explained.
"Mom," I pleaded. Dean had turned around to tend to the bacon and eggs he was previously cooking.
"I'm sorry. Were you at home all alone last night?" she asked. I looked up at Dean.
"I've had friends come and go." I lied and smirked at Dean.
"Well, I have an important case again today which is why I stayed at the office all night. We have to win this one. I'm not sure when I will be home if even at all tonight. I'll keep you updated."
"Sounds good. I love you." I responded.
"I love you too." My mom said and then hung up. I put my phone on the counter and I walked over to Dean and held him from his back.
"Babe, I'm cooking." he laughed.
"I'm sorry. I just wanted to make you comfy." I smiled into his back.
He turned around and embraced my warm hug into his body and kissed the top of my head. I was almost 30 seconds into his sweet cuddle when I heard my phone buzzing again. I parted from him to check it. It was a text, but not from my mom.
Evan:
You guys dance so well together.
I jumped back and my eyes darted all around the room. Dean looked at me confused.
"Babe, what's wrong?" I put the phone down on the counter.
"I can't tell you," I said under my breath.
"What do you mean?"
"Just please understand that I cannot tell you right now." I looked at each window but they all seemed so normal.
"Just please don't leave my house again."
"Is it Evan again?" Dean said in a loud tone.
"Shhh! Quiet please!" I pleaded.
"Mia," Dean walked closer to me.
"If that prick is messing with you again I will shut him down."
"No, Dean, don't. He's just upset and I don't blame him. He just lost everything he's ever known."
"Well from everything I've heard from you and everyone else at school he is the biggest ass ever and completely narcissistic. So I don't feel bad for him at all."
"I love you. I do, but you have to understand what he is going through!" I snapped.
"How can I understand what he's going through when I myself have never had a girlfriend!"
Dean yelled. There was a moment of silence between us and then again another buzz.
Evan:
See, he doesn't understand.
I quickly looked at one of the windows hoping I would catch Evan. I glared at all of them and saw nothing.
"Him again?" Dean asked. I nodded and started to cry.
Chapter 9
My bed devoured my body as I just stared at my ceiling. I had a stalker. Evan had become so obsessed with me that he started watching me even in my most vulnerable moments. When I sat in my bed, I could only think about the fact the Evan could be watching me. A tear slowly fell down my face. I heard a knock at my door and a soft voice behind it call my
name.
"Mia? Can I come in?" I sat up quickly as the door cracked open and my mom slid in. She stood with her arms crossed at the door frame.
"Alright, what's going on?" I shrugged.
"What do you mean?" I pretended to be clueless about what she was talking about.
"Mia, you are so outgoing like all the time. This last week you have been secretive and quiet. You haven't joined me for dinner at all and you barely eat."
"Mom, there's nothing." I insisted.
"Obviously there is something!" She snapped. I started to cry. I couldn't help it. My mom joined me on my bed and held me in her embrace as I sobbed.
"Shh baby it's okay."
"It's not Momma, it's not." I lifted my head from her shoulders and she wiped my tears from my cheek.
"What do you mean, what's going on?" I spilled. Everything. The sneaking out, Evan stalking me and Dean, everything.
"We can take this to the police, right? You're a lawyer, you can help me." I begged.
"That's not how it works exactly, honey." She explained.
"What do you mean?"
"Unless there's physical evidence of Evan stalking you the court won't bring you and him in." I sobbed.
"Why? Why do we live in a place where I have to be a victim of a dumb tattoo that will tell me who my soulmate is?" I stood up and went to my window.
"None of this is fair!" I exclaimed. My mom walked up to me.
"I know honey. When your dad left I felt the same way. I am just so glad that you were young enough to not see me the way I was. The stars mess up but what you have with Dean is something special and I don't want anything to mess it up." She hugged me as I cried again.
I was afraid to go to school the next day. I didn't want to see Evan at all. Although I knew he did things out of spite and sadness, I didn't want to see him. I made my way into my first-hour class and saw Dean with his guitar again. I thought that my safe bet would be next to him if anything went crazy. He looked up from his guitar and smiled.
"Hey."
"Hi." I smiled back but this smile felt fake. I was just nervous about Evan walking in and saying something to us or about us in front of the whole class. I gave Dean a quick kiss.
"Are you okay?" he asked. I nodded.
"I'll be fine," I explained.
"What are you working on?" I took the focus away from me and put it on his music.
"It's nothing. Just something I've been writing." he pushed it away.
"I want to hear it!" I exclaimed. Just as I said that our teacher walked in.
"Alright class, let's get started," he announced.
"Maybe another time," Dean said. We all sat in our seats. I looked up at the door and saw Evan walk in and I sighed. He walked over to me and sat right next to me. I tried ignoring him but he kept budging for my attention.
"Mia, pst, Mia." I jerked my head towards him.
"What could you possibly want?" I demanded.
"Can we talk after class?" he asked. The thing about Evan was that for the last few weeks he had been depressed and coming to school dressing like a slum. That day, he had dressed like a millionaire and was happy as could be. I was worried.
"No." I snapped and looked back to the front of the room.
"Please, Mia. It'll only be a couple of minutes." I paused and sighed but I caved.
"Fine. Only a couple of minutes. But that is all you get."
After class, I stayed back to wait for Dean to leave so I could talk with Evan. Dean walked up to me and kissed my cheek. From the corner of my eye, I could see Evan watching us as he bagged up his stuff.
"Ready for second? I'll walk you there." Dean's bright blue eyes caught me off guard. I shook my head.
"I'll meet you after second. I've got some things to cover here first." Dean moved his head towards Evan.
"I'll be fine," I reassured. Dean kissed my cheek again and left glaring at Evan.
"Oof." Evan huffed.
"He's a stiff huh?"
"Make this quick Evan or this will be the very last time you will hear of me," I demanded.
"Well, it's not much to say but to show." Evan took out a folder and handed it to me.
"What's this?" I took the folder from his hands. I opened it up and saw pictures of Dean and some girl. Some girl that wasn't me.
"You have been taking pictures?"
"Hear me out," he said.
"Look at the pictures. It's Dean. But it's not you." The pictures that Evan handed me were of Dean and an underclassman. Each picture was of them getting closer and closer. Laughing and smiling. Dean's smile was brighter than it ever was with me. My heart pounded and my throat swelled up. I didn't know whether to throw them at Evan and call them fake or to start crying. So I did both.
"They can't be true," I said as a tear fell down my face.
"No, Dean loves me. I swear he does. We're soulmates and we have a strong connection."
"I'm so sorry Mia. But I caught these last week."
"No." I stumbled through each photo and couldn't get through without a tear.
"I'm sorry." Evan got closer to me and tried to hug me. I backed up.
"I'm gonna go to second. Do you want me to walk you?" I shook my head.
"I need a moment." Evan picked up his bag.
"If you need me, you know where I'll be." He mentioned. I handed him the folder but he refused it.
"I think you should show them to him. The stars don't always work, right Mia?" He winked and walked out of the class. I sat in my chair and cried clutching the folder to my body.
Chapter 10
Before going home I went to Grant Park and sat under our tree and looked out into the wide open space where the sun usually sets. I heard footsteps behind me and felt a kiss hit my cheek.
"Surprise." Dean smiled.
"Why didn't you tell me you'd be here?" He asked. I didn't answer but instead handed him the folder with the pictures.
"What's this?" He opened it up and examined the pictures.
"Where did you get these? Evan?" he asked.
"Does it matter?" I asked without looking directly at him.
"It does if they're from him!"
"Why?" I jumped up.
"Why would it matter? Because they're fake? How? What could he have done? They're clearly untouched and raw photos of you with an underclassman!" I screamed.
"Yes, they're fake! I wouldn't do that to you!"
"Oh, sure you wouldn't. I bet you learned a lot from your mom. At least I had the audacity to learn from my dad's stupid mistakes!"
"Really? You think after what we've both been through with our parents that the stars would really do this to us?" he exclaimed.
"Yes! Because we are destined for this! Born into two families that the stars had messed up how could they not do it again!"
"Because I love you! I love you so much, Mia Carter!"
"Then why? Look at these photos and tell me why!" There was a silence between us but this time it felt like betrayal.
"Mia, I love you. But I've been lying to you." I rolled my eyes.
"No shit."
"I did have a girlfriend prior to you. Angelina was my first girlfriend when I moved here. I still am in contact with her and yes we have been talking lately but we haven't done anything. I promise you that." I took a moment to process his story.
"I don't believe you. If you lied to me about her being your girlfriend before how can I trust you that you aren't doing anything with her now? You know I can't trust anyone because of my dad, Dean. You know that! So why would you lie!?"
"I didn't want to hurt you."
"Maybe the stars did mess up again."
I walked away, leaving the photos with Dean.
Chapter 11
When I got home I got a text from Evan.
Evan:
Did you show him the pictures?
I responded.
Me:
Yes. I'm sure we're done. I can't trust anyone anymore.
After a bit, I got a text back.
Evan:
Well you know you can trust me.
Me:
Evan are you crazy? You stalked us. I can't trust anyone. Especially you.
I walked into my kitchen and saw my mom on her computer.
"Well, mom the stars did it again. They matched another couple up that broke to shit." I said.
"What?" she asked very concernedly.
"Dean and I are done. For good. And I am done with finding my soulmate." I explained.
"Honey, what happened?"
"He was cheating mom."
"Oh, honey. I'm so sorry." she held me as I bawled.
The next day at school I walked into first and didn't see Dean. I went straight to my seat and saw Evan sitting in his seat next to me.
"How are you doing?" he asked.
"Screw off." I snapped.
"Woah Woah, I'm just trying to be helpful. Let me take you out tonight Mia. You deserve to be taken out."
"No."
"Mia." he pleaded.
"No!" I repeated but with more force. I saw Dean walk in and he glanced at me. I moved closer to Evan and grabbed his arm and put it around me.
"What are you-"
"Just play along." I interrupted him.
What are you doing? WHAT ARE YOU DOING? I thought. But when I saw Dean my instinct was to make him jealous of what he was missing on account of what he did. But that might have been the worst idea I ever had. Just as I said to play along, Evan turned my head and kissed me. I closed my eyes and felt the moment heat up. But not between Evan and I between Dean and Evan. Our kiss was broken by Dean pulling Evan up out of my reach and punching him in the face.
"What the hell man?" Evan screamed.
"You faked those photos! I know you did! And now you have what you want!" Dean yelled.
"I don't know what you're talking about, loser!" Evan antagonized Dean.
"You little bitch!" Dean punched Evan again.
"Stop!" I yelled.
"Both of you knock it off! I am done with both of you so keep your hands off of each other!" I looked at both of them with anger in my soul.
"Mia please-" Dean started.
"I don't care what you have to say, Dean. We're through. The stars aligned the wrong way just like our families. It's our destiny not to end up with each other." I said and I stormed out of the classroom. I made my way to the bathroom and looked in the mirror.
"Why?" I asked.
"Why me? Why my family? Why do I have to go through all of this?" I closed my eyes and cried.
That night was the big baseball game against our school rivals. The whole school would be there. I thought it wouldn't be a good idea to go so I stayed home. I sat at the kitchen counter and did my homework as I heard the front door unlock. My mom walked into the kitchen and sat her bags on the counter.
"What are you doing home?" she asked.
"Where else would I be?" I said still staring at my computer screen.
"At the game of course. It's the big game isn't it?"
"Yeah, and I'm going to go and support the guy who stalked me and the one who messed up my life. Sure." My mom stood with her hands on her hips.
"Mia Diane. It is your senior year. You need to experience these moments."
"Trust me I've experienced enough." I snapped.
"Please go. You never know what might happen." She begged me. I sighed.
"Fine. I'll go. But if I come home crying I am blaming you." I got up and headed to my room.
Chapter 12
I made my way to the baseball field. The crowd was screaming and cheering. The game was only in the last inning and we were tied. Our team was up to bat when I arrived. I sat at the bottom of the bleachers just to watch a little and then leave. The bases were loaded and of course, Evan was up to bat. The crowd started cheering his name.
"Evan! Evan! Evan! Grand slam Evan!"
He looked up to the crowd and saw me sitting down alone. He winked at me and then looked to the field. My stomach turned and my body shook. I couldn't be there. I stood up to leave and ran into Dean.
"Of course." I threw my arms down.
"Mia." he started.
"Get out of my way Dean."
"Please! Mia, don't listen to what Evan says! I never meant to hurt you. I love you so incredibly much."
"I don't care for what you have to say to me Dean." I snapped.
"But I do care about what you have to say," Dean said to me.
"Mia, I'm broken. I always have been and always will be. But it wasn't until I met you that I felt whole again. You made me accept myself and accept the world and stars for what they are. I am able to love and trust again because of you. Mia Carter, I love you. I swear on my life that I didn't cheat! No one, not even my family, has ever understood me the way that you have. You are my everything. My girlfriend, my best friend, and my soulmate. And the stars didn't mess anything up between us. Evan did that himself. I love you, Mia." I saw Dean for who he really was at that moment. He didn't once stutter and didn't once look away from me. I heard the words he was saying but his eyes spoke more to me than anything he could have said physically. That moment was the true moment that I fell in love with Dean. He was my soulmate and I knew it for real right then. I grabbed his face and pulled him into my embrace and kissed him. He grabbed my waist and held me gently. Behind us, the crowd went wild. They cheered and screamed for, in my mind, us. But in reality, the team. Evan had just hit a grand slam and made the team win their biggest game of all time. Fireworks spewed out from the field and the stars zipped across the sky above us. I broke the kiss and looked at Dean.
"If you lie to me ever again I will sucker punch you in the mouth." I smiled. Dean laughed.
"I don't doubt that you will. But I promise you that I will not ever lie again." He pulled me in for another kiss and fireworks went off all around us.
When the game ended, the crowd left the bleachers and started to head home. We decided to do the same. I walked hand in hand to my car laughing and smiling the whole way there.
When we got to my car, I leaned on the side of it.
"Look at the stars," Dean said. I looked up and the stars were going crazy, bouncing all over the sky.
"They must be happy." I laughed.
"They better be happy." Dean smiled.
"Are you? Happy?" I asked.
"I am more than happy." Dean kissed me again very passionately. During our kiss, we heard another voice call out my name.
"Mia Carter." We broke our kiss and turned to look to see who was talking.
"That grand slam was for you, my dear." It was Evan.
"Back off man." Dean started to walk over to Evan and I knew it wouldn't end well if Dean had said something. I pushed Dean back and walked up to Evan.
"Give it a rest Evan. You might have loved me for the last four years but you have your entire life to find your actual soulmate. I'm sorry I met mine before you did but I am so happy. If you really love me you would leave me alone to be happy." I asked. Evan didn't look happy but he agreed.
"Fine. I hope you're happy." He said.
"I am. I really am. And I want you to be happy too. So go out and find your soulmate. Please. You will be happier. Trust me." Evan looked at us and walked away. I turned back to Dean and hugged him.
It may not seem like a big deal, but finding the one you will have and hold forever is something worth living for. Learning to trust is tough even if you've gone through something tragic and heartbreaking but in the end, trusting is your biggest strength. So keep your head up, because one day you will have that person to hold forever.