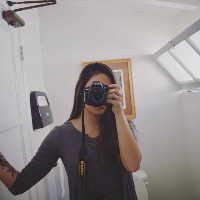 danijordan
I'm trying, I promise.
the fluidity of grief
It's not something that ever really ends.
He left that day with no warning.
No hint of conflict or unhappiness
and when he left, he took a part of you with him.
And now you trudge along,
bare-feet on the hardwood floor
lifeless eyes gazing, everything familiar,
but nothing the same.
His hands, his strong, gentle hands
have touched everything you touch.
You remember this as you stare into the sink
and reach to turn the faucet on.
There's a patch of counter space that is clear of dust
where his mouthwash used to sit.
The outline, clear.
Your skin
Your skin is infected
because there is not a place where his hands
have not caressed.
So you scratch and scratch
deeper and deeper
trying to dig him out
and your tears wash over your face
and your hiccuping cry echoes through your now-empty
studio apartment.
Then there's stillness.
One day, months later
your scabbed arms have scarred over.
The counter top has been cleaned and
collected new dust particles
his skin cells no longer a part of it.
You smile in the mirror and dance softly on the hardwood floors.
Your heart is still heavy, but not as.
You remember the imperfections and not just
the perfectness.
How in the later days, his eyes
were a different shade of green
his voice
a different key that no longer
harmonized with your
own.
Then time stops
when you find one of his socks under your bed.
You hold that sock
and you cry.
You cry hard.
Every emotion comes rushing back
and even though it's probably a good thing
that the smell of your house has taken over
the smell of sweat
you curse the air around you for stealing
the only smell you had left of his presence
you breathe in deeply
as your sobs fill your apartment
and the grief that had once became a part of you
that you thought was drying up
comes flooding back
in a new wave.