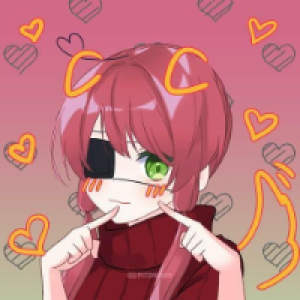 Toebeans
Spiritual Garlic Bread
Loathe
Looking down at his phone, Daniel got a sickening message. It was an image of his wife's car, in his best friends driveway. She's supposed to be at her parents' house. He thought, confused. His friend didn't know that, though, as Daniel starts wondering. He texts Lisa's parents. There wasn't a response until a few minutes later. 'There wan't a dinner planned, do you want to work something out?'
What a horrible response. Lisa loved him... right? Well, he's on his way home. He had married Lisa 6 months ago, and before that, they dated for a little over 2 years. He treated her extremely well. If she wanted something, he got it. No questions asked. He was a big part of maintaining her health, mental and emotional, as well as physical. He was a great man, too. He was kind, (mostly) funny person, and he looked great too.
Well, he took his ring off. While he loved the fuck out of her, lying to him so he could sleep with his best friend? That wasn't great. Lisa was a beautiful girl, but she was verbally abusive, and she drank. A lot. She spends more time in a bar than she does with her husband. Or as Daniel is finding out now, with his best friend. This progression of messages was a shitty one.
'Image'
'She's back.'
'This time she wants more than cuddling.'
Daniel stared at this message in horror. He waited until Marriage for sex, and then after that, this. Is this what he deserves for following instructions? He didn't do anything wrong, this time. He went to work, chilled somewhere for about an hour for his lunch break (which he takes at the end of the work day so he can get home faster), and that was it. He skipped eating for her and she does this?
He knew how he could make up for whatever mistake he made. He would get her a new car. Her old one is almost a decade old and she's been complaining about it. So he bought one. The one she's been dropping hints about. It was expensive, but if this solved this issue, it would be worth it. Lisa swore she wouldn't do this unless he messed up big time. This is a big-time purchase, should balance out.
A few hours later, she didn't come home.
The next morning, she wasn't home.
It was around noon when she finally came home. I was worried out of my fucking mind. "Who's here," Lisa asks. "Are you cheating on me, Danny?" I blink.
"N-no, that's for you-"
Lisa's face lights up. The hints she dropped were extremely subtle, so for him to pay so close attention to her was nice. It almost made her feel bad for the things she did yesterday. The things she successfully did. "Oh, thank you, baby!" Daniel didn't have any idea how thorough Lisa was, she was fucking his best friend.
He smiled. "Of course, Lee." He would do it again to have her being faithful again. He didn't know how long she was doing this. He wanted it to stop.
"Could I have the keys?" Instantly, he hands them over. Lisa's face turned instantly into a look of disgust. "Good little bitch." He looks confused and hurt. "Did you really think I was going to believe your little lie? You are an idiot, Daniel. Maybe if you kiss the ground where I walk for the rest of your life, I'll cry at your funeral. Or what, did you say you wanted to be cremated? Nah, doesn't matter." Daniel starts to cry. Then he scowls. Then he smiles. Everything she had, he owned. She wouldn't leave him. He's relieved. This was the best thing he'd experienced in a long time. Besides the marriage, of course. He smiles and walks over to her.
She does something she's never done. She reaches into the fridge, downs a beer, and smashes the bottle over Daniel's head. This was also new. As he lays on the kitchen floor, he wonders if he deserved this. "I suggest you let that one marinate." She walks out. Out of the kitchen, out of the house, and drives her new car out of the driveway, off to her parents', leaving me with her old car, and in it, divorce papers.