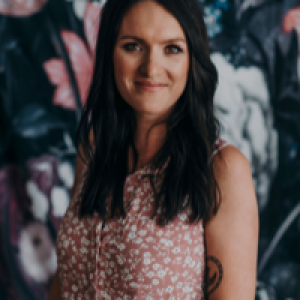 Challenge
Challenge of the Month VIII
Running. You are (or your character is) running from something. Or running to something. Or maybe you just left the faucet running. The theme this month is running. Fiction or non-fiction, poetry or Prose. $100 purse to our favorite entry. Outstanding entries will be shared with our publishing partners.
Henry.
I'm more haunted by the things I see with my eyes closed. The only solution I've found is to run myself ragged from the moment my eyes open, so when my head finally hits the pillow at the end of the weary day I'm met with the dark dreamless sleep of exhaustion, and not Henry.
It was a week to the day after the accident that Henry started visiting me, though at first it felt more like harassment. No sooner had my eye lids touched he would flash across my mind, waving at me. His front teeth missing and his hair messy, as if he had just rolled out of bed. I didn't know until later that he was only seven years old, but he had seemed so much younger.
It's been almost a year now of Henry visiting me. Waving his tiny hand and baring his toothy grin. Sometimes that's all he does, smile and wave. Sometimes he talks to me, asking me why I followed him that day. A year later I'm still not sure. I've thought about nothing else these last twelve months. What was I thinking? Why did I follow a little boy I didn't even know? Was it worry for his safety? Partly. Was it curiosity? A little. But if I'm completely honest with myself and with Henry, it was because he reminded me of Joan.
The day of the accident was the twentieth anniversary of Joan's death. Joan Louise. My little sister. She had had the same unruly dark hair. The same toothy grin. The same sweet demeanor that endeared her to you instantly. She was only five when she died. Twenty years ago. But I still miss her with a fierceness that's hard to put into words, and I think...no, I know... that's why I followed Henry.
Henry walked alone down Old Murray Road. It's the same road Joan and I used to take as a shortcut to our grandparent's house. A narrow dusty road through the woods running parallel to the Metolius River. Henry was singing some tune I didn't recognize, kicking rocks as he went. I remember wondering why his parents would let him take this road alone, being desperately secluded with a dangerously blind turn right next to the river.
I was walking a good fifty yards or so behind Henry, keeping my ears alert to the sound of cars blitzing around the bend. He seemed completely unaware of the world around him, save the stones he kicked with his feet. He was nearing the turn in the road when I heard it. The grinding roar of a truck engine. My skin prickled and feet began running before I knew what was happening. Henry was still completely oblivious, bending down to scoop pebbles into his hands.
"Hey!" I shouted at Henry. I could see a bright red truck screaming through the break in the trees towards the bend.
"Little boy!" I screamed, "Get off the road!" Sweat was blurring my eyes and my jacket felt as though it was choking me, but I didn't stop running. Henry turned around, a smile breaking across his face, and waved at me.
The truck flew around the corner. I waved my hands wildly as I ran and screamed at the driver to stop, but I knew it was no use over the roar of his engine. I don't know whether it was God, or the neon glare of Henry's jacket, but I watched as the driver yanked the steering wheel to the right and everything turned into slow motion.
The truck, going too fast for such an abrupt turn, rolled. And rolled and rolled and rolled, finally colliding with a tree. Glass shattered, metal crunched, dirt sprayed. High pitched ringing blared in my ears and my legs wobbled. In the horror of watching the truck I hadn't realized I stopped running. A foreign and overpowering urge to laugh bubbled up my throat. Hysteria. My feet sprang to action once again, and I ran over to the mangled truck. The windows shattered and hood wrapped around the tree. One look inside and I knew there'd be no need to check for a pulse. The man was dead.
Despite the sweat pouring down my face and back, an icy chill swept over me when I realized I hadn't seen what happened to Henry. Refusing to think of what I might see when I found him, I began shouting.
"Little boy! Little boy, where are you!" Nothing. I looked all along the tree line, shouting all the while, but Henry wasn't anywhere...and then I looked to the river.
It's about a ten-foot slope from the edge of Old Murray Road into the Metolius. The river is quiet there, practically silent, but deceivingly fast. In the madness of the accident I had forgotten all about it. I slid down the slope and stood along the edge of the bank.
A collection of logs had built up in the middle of the river about 25 yards down from my spot on the edge. I scanned the water for any sign of Henry. I assumed a boy his age could swim, but I couldn't be sure. I started hurrying down the bank. The water is thankfully a brilliant light blue. It would be easy to see him even from a fair distance. The ringing was no longer pulsing through my ears, but my skin was cold and sweaty. I was on high alert and barely managed to keep my thoughts in a straight line.
I was about to go back up to the road when I saw what looked like a small neon shirt wrapped around one of the logs in the river. I strained my eyes, and it was Henry. He was gripping the too-big log with all his might, his face was turned away from me so that his dark hair blended into the bark of the log. I was about to jump into the water when abruptly, thankfully, I remembered how fast the current was in the seemingly slow river.
"Hold on!" I shouted. Henry turned his face towards me, but I couldn't make out his expression. "Hold on, I'm coming!" I ran back up the river's edge a ways and then jumped into the water. I let the current take me down to the collection of logs. I had never been more thankful for all the summer growing up along river, learning how to swim with the current. I tried to grab the first log, but the slime made it impossible to grip and I was pulled past. Two, three, four logs escaped my grip, and then I saw Henry. I wouldn't miss the next log. I grabbed the bark with all my might and cried with relief when my hand slipped through a crevice in the log. I had a firm hold and was a little over an arm's length from Henry.
"It's going to be okay," I told him, my voice confident despite my alarming internal panic. Henry was crying softly and looking out at the river petrified. The ice-cold water swept swiftly between us like it was being sucked down a drain. I knew that I'd have to be fast and precise. If I got swept away, who knew how long it would take me to get to the shore and back to Henry, before his poor little arms let go from exhaustion.
"Hey," I said gently. Henry broke his gaze and stared at me, wild eyed and terrified. "It's going to be okay. I'm going to get you home." His dark hair was matted against his pale face as he slowly nodded.
"What's your name?" I asked him, forcing myself to smile. He said nothing for a moment, looking at me as if he wasn't sure I was really there. Like I was something from a dream.
"Henry," he whispered, barely audible over the flow of the water.
"Henry. I like that name," I smiled in genuine, trying to ignore the forceful tug of the river on my legs below. How Henry was able to hold on to that log at all is still a mystery to me.
"Okay Henry, I'm going to come next to you. Is that okay?" He nodded again. It had been years since I prayed, but I was desperate. God, I beg of you. Don't let me miss this log.
Forcing another smile, I took a deep breath and reached out for Henry's log and let go of mine. I dug my fingers into the first part of bark I touched. My fingers screamed in protest, but I didn't care. I dug in so deep I could feel cuts slicing along my fingertips, but I was securely attached next to Henry.
"Whew!" I laughed, hoping to put Henry at ease. I could only imagine the fear tearing through his little mind.
"Okay, Henry. This next part is going to take some courage. But you seem like a brave boy to me." Henry looked up at me, his eyes uncertain but again he nodded.
"Now you see," I smiled. "I knew you were brave. Okay Henry. I need you to hug me around my neck, don't be afraid of hugging me too tight. I'm going to float on my back, with you on my tummy and we're going to float to the shore back on to land. Do you think we can do that?" Henry looked back at the river. Tears filled his eyes. He was silent and suddenly seemed so small, but he whispered,
"Okay."
"Brave boy," I smiled through chattering teeth. "Here we go Henry. I need you to let go of the log, and I'll pull you to me. Grab around my neck and don't let go." Henry gave another quick nod; his eyes wide and face pale.
"One, two, three, go!" I held out my hand, and Henry grabbed it fast as lightening. I pulled him into me, and he hugged me around my neck as he shook violently. My chest ached and eyes watered as I held him there. So small and frightened. For a brief moment, I felt as though I had traveled back in time and was hugging Joan.
"Here we go, Henry. Let's get you home," I whispered into his ear. With one arm tightly around Henry, and the other still clamped on the log, I pulled my feet up to the surface and got myself into the floating position. I took another deep breath and let go of the log. I put my arms out to the side, all the while telling Henry to hold on tight, and that we were almost to the shore. He continued to shake, violently but silent on top of me.
After what seemed like an eternity, we reached the shore, about a quarter of a mile down from logs, right by the intersection of Old Murray Road and Sisters Highway. Henry rolled off of me and onto the bank, and I crawled up and sat next to him. We sat there, soaked to the bone and frozen, looking out at the river, saying nothing. I put my arm around him and pulled him next to me. I'm not sure how many minutes passed before we heard a rustling in the trees behind us. I turned around and running down the hill was a small group of police and park rangers, and a frantic looking woman -- who I later learned was Henry's mother.
"Henry!" She screamed as she rushed ahead of the group and threw herself upon her son, bursting into sobs. I tried to stand to give them space, but my legs wouldn't move. My body felt as though it had turned to stone.
The accident was a year ago today, and no matter how hard I run, I don't think I'll ever stop seeing Henry. That small and brave little boy. He is alive and well, but I can't shake the "what ifs" haunting me if I hadn't followed him that day. His family was spared the grief my family was not when we lost Joan and I'm so thankful. For over twenty years I've been running, trying to escape the past. My therapist says that one day I'm going to run myself beyond repair and that may be true. But running has kept me alive thus far. And running saved Henry.