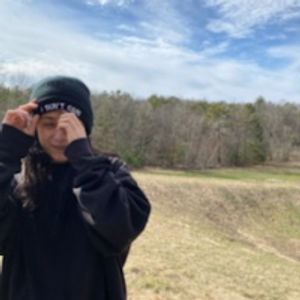 Ranistorms
Just a girl writing out the raindrops of her life.
Every argument
Every argument
I tell him what is the exact cause for my mood, I might have not communicated it the correct way, but I still had valid feelings for how I was feeling.
I bite my tongue while I got up and started my morning, acting like he wasn't there
I made my coffee, cut some strawberries, washed some blueberries and portioned them out for the twins
Lyra being picky about the kind of cup I was about to give her, apparently he was awake on his phone scrolling.
As I'm about to pour the apple juice with the twins babbling off about the cups they're about to get I hear his voice creep inside my head.
" you haven't gotten them a drink yet?"
Time being 9 am after getting out of bed at 8:45.
Something inside of me awoken to a wave of judgement and dissatisfaction.
It stomped up to him
With a waft of anger behind the full slap of shut the fuck up and get the fuck up I shouted that he could have done it if he was so concerned.
With that staff of anger to his belief it awoken his monster. Penetrating him out of bed as fast as cold iced water running over him.
" get out of my house right now"
As those seven words poured out of his mouth I shuffled around trying my hardest not to say what I was gonna vomit our next causing more of a monster to come out of the both of us.
I said it.
Around our four year old twins
"Moms getting kicked out again per usual for the past 5 years."
It came out like projectile vomit.
My ptsd monster came out.
Causing the domino affect that not only tumbles me but everyone around me.
He doesn't think his actions in the past were harmful.
With a snap of the wrist.
Excusing my ptsd as childhood traumas not fully taking responsibility for adding to it.
An 18 year old shouldn't be searching for love that was never there for her.
Putting his feelings always a first. Never realizing I was just clenching on for help
For love
For kindness
For quality
For soft words
For support
But the story will never change. He smacked me in the face when I lose control of my words.
He smacked me in the face to "save our four year old"
From me spitting negativity about him
When he's spits directly in their ears to eat.
When he's threatened them with his words
When he's harshly picked them up because they weren't listening.
When he held our mouths shut
Why am I the bad mom?
Why can't I have my girls?
Because I'm louder??
Because I have finically became dependent?