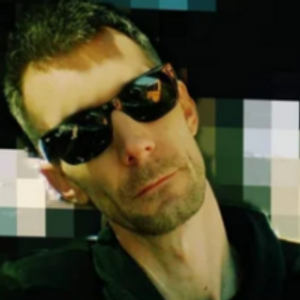 Raedis
Tales of a time traveller/racing driver and his best friend.
A History Lesson
(Something to read as I continue to edit 'The World Broker'. Mad credit to my Lady for helping me out with that huge story.
Meanwhile, Traveler and Raedis are on vacation. Traveler runs into an old friend who looms large in 'The World Broker' and Raedis has a threesome with two other vacationers. Hee-hee... enjoy!)
Traveler and Raedis were on what could be best described as a paradise planet. Actually, only a small portion of the place was hospitable. A 'paradise patch' would be a more apt term for their location which was, in fact, called Paloma's Pleasure Patch. Some with a more ribald sense of humor may get a chuckle out of the name. Traveler certainly did.
The planet of the Patch was titdally locked to its star and tilted on its axis so only the north-eastern land mass recieved light from it. The rest remains forever in darkness and cold. Whoever Paloma used to be was now lost to time but she was savvy enough to realize that the hospitible area of this world that was touched by its sun was an absolutely perfect place to build an enormous resort that contained nearly any amenity a galactic vacationer may want to satisfy themselves.
Traveler was basking in a square of sunlight that had been created in the space between two cloth tarps bearing colorful geometric designs. The pair had erected them in the crystalline sand of the beach they were on. Normally Traveler would be too body conscious to appear in public in any state of undress. His thin frame revealed his robotic implants along his spine and he had the characteristic palor of a person that spent a lot of time in space.
However, everyone around them was so varied in appearance and super chill, he didn't care so much about what his body looked like. Besides...the sun was so warm and inviting he'd be a fool to not take advantage of it. He took a sip of the exotic, phosphorescent drink next to him, enjoyed its light carbonation and mind-bending effects, sighed and let the cool beverage tingle as he swallowed it.
A very attractive woman stalked past him as he sat. She had long, powerful legs that moved the rest of her as if she floated above the sand. Her dark red, shoulder length hair was wet and slicked back along her skull. It went well with her pale blue skin. Traveler lowered his aviators to watch her pass. She was just as nice to watch going as she was approaching and it wasn't until Raedis emerged from the surf that his attention was diverted from the hot alien.
Water slid from Raedis' seamless metallic body. As he made his way over to where they were set up, Raedis earned his own sets of eyes tracking his progress across the sand.
The sun bounced off of his reflective skin causing flashes of light that made Traveler push his sunglasses back into place as they bounced off his face. Raedis was dry when he plunked himself down onto the sand next to his friend.
"This place is awesome, man. How did you find it?" asked Raedis as he smoothed out his form fitting swimming trunks.
Traveler made Raedis one of the drinks he was enjoying with supplies from a nearby cooler.
"Did you make yourself more bulky and muscular?" Traveler looked up at his friend. A sly look crossed the living machine's face.
"I sure did, mate." laughed Raedis.
Traveler shook his head with a grin and offered up a glass to his friend.
" Here... Try one of these." he said, handing over one of the effervescent drinks. Raedis was about to take a sample sip when Traveler stopped him.
"Wait, wait." he said and pulled a small green, crystalline cube of some frozen liquid from the cooler. He deftly dropped it into the glass. The liquid inside fizzed very tiny bubbles and changed from a golden color to a phosphorescent blue. Raedis watched this whole process eager to discover what it resulted in. "Okay. It's ready. Enjoy." said Traveler with a smile. Raedis saw himself reflected in the man's lenses as he took an experimental sip. The drugs in the drink then reacted with his mechanical mind and made it spin wildly. A smile blossomed across Raedis' face.
"This is fantastic." he said with a chuckle.
"I know!" his friend said with a giggle of his own. The two raised their glasses and took another sip of the concoction. "The dude that showed me this place told me about them. His name was Zack..." Traveler trailed off, searching for a second name. After a moment's contemplation, he blurted it out. "Galactic! That's what the dude's name is. Zack Galactic." Traveler said, satisfied when he remembered. In all their time together this was the first Raedis had ever heard that name.
"Seriously? 'Zack Galactic?' He really went by that name?" chuckled Rædis. Traveler too had a little laugh at the man's name.
"Hee-hee...yeah. Seriously though, he was actually from Alpha Centauri. The only being I've ever met from a different galaxy. He was a cop, of all things." said Traveler.
Raedis was temporarily stunned.
"A being from another galaxy, wow..." he said. "How come this Zack Galactic has never come up before?" he asked. He turned a skeptical luminous eye towards his friend. Traveler shrugged.
"If I talked about everyone I've met in my travels, you'd get bored and I'd seem like a braggard."
Raedis rolled his eyes at this.
"You? Bragging?" he shook his head. "I can't see it." he said like a smart-ass. Traveler kicked sand at him.
"See that?" he asked with a smirk. They both laughed. "Anyways...this Zack Galactic 'an me kicked around a system or two for a bit." said Traveler.
"What did ya do together?" asked Raedis.
"We built him a ship to get back home with. It was a beauty of a craft more in functionality than form. We designed it for his long journey home after collecting a few key pieces in order to render it an actual intergalactic vehicle. I mean the vessel needed to be tough and it was. We had a few fun adventures building that ship..." Traveler said with an air of pride and nostalgia.
"What happened to the ship he arrived in?" asked Traveler's curious companion.
"He didn't come in a ship. His arrival was due to an experiment with a hyper-long range teleportation mechanism that worked one way but unfortunately for him, did not in the reverse direction."
"Ahhh...teleportation. The dream of many a physicist and travel agencies across civilized space." Rædis said with a smile. "His society must have been very advanced." Traveler scoffed, however:
"Ha! If they were that advanced they'd have rigged him for a return trip!"
"True." agreed Raedis. "So, you know this dude?"
"Yep. We shared a few ribald adventures together." Traveler told his friend with a grin as he recalled to his mind the silliness he enjoyed with the extradimensional man. It was Zack Galactic who first planted the seed of traveling to the next nearest galaxy in Traveler's mind. It was a seed he had tucked away until Rædis reminded him of it just now. He laughed lightly.
"What? What's funny?" the ever curious robot asked his friend.
"I was just remembering some of the things we did together while building his intergalactic vessel." answered Traveler. Rædis then laughed along with his friend. He knew through experience the kinds of things he and Traveler got up to and imagined the man doing whatever they needed to to get Zack Galactic back home.
"Do you know if he ever made it back to his own galaxy?" asked Rædis. Traveler shrugged.
"I don't know. Our engineering was solid and the void between galaxies is just that. Void. There's nothing to hinder his progress. Well...not nothing but the chances of running into anything are astronomical."
As Raedis was contemplating what Traveler was telling him, two shadows fell across their bodies in the sand. They looked from each other to the figures blocking the sun.
Traveler lowered his sunglasses and squinted at the figures but his sight was washed out by the light. Rædis, however, could see just fine. What he could see casting shade across them was also rather fine.
"Hello boys." a mellifluous voice said. Traveler lowered his glasses and when his vision finally normalized saw was the same as Rædis. Before them stood two fine females from humanoid races. Raedis thought the one with four arms was pretty neat and Traveler thought her full figured friend attractive.
"'Sup, ladies?" Raedis said and made a greeting gesture used across this part of space. Traveler simply nodded his chin at them.
"Hello." he said. He had no desire to kick it with any other vacationers especially female ones but Raedis was on vacation too so he let his friend go to it. Raedis began to stand when the women sat down in the sand next to him. With their long, shapely legs and curvaceous figures, Traveler was doing his best to ignore them but his friend was too entertaining when he talked to women. Traveler was going to fetch them more of the excellent drinks they were enjoying but first asked the women if they would like anything.
The one Traveler thought the cuter of the two smiled nervously and flashed him her grey eyes flirtatiously from behind her sunglasses.
"I'll have whatever you're drinking. My name is..." she began to introduce herself as Traveler sprung to his feet and instantly put them in the vintage Chuck Taylors he had worn to the beach because going barefoot was another thing he couldn't stand doing. His life was too action packed to be caught without decent footwear. In certain circumstances, it could even be fatal. As he laced up his blue sneakers he talked over the girl's introduction.
"I'm going for more drinks. See yous in a bit." he said, grabbed their little cooler and split before anyone could respond. The woman Traveler cut off looked at Raedis as if expecting an explanation for his hasty departure. Raedis shrugged and fixed her with what he hoped was a dashing but nonchalant expression.
"He's already had a couple of those mind zapping drinks. Do forgive him should he come across a bit...odd." is what Raedis went with once Traveler had left them. The female that fancied him watched Traveler started off in one direction, gained his bearings and began his trek across the crystalline sand to where the bar actually was. The girl watched him move about with a cute little laugh.
"I want to go after him. I think he's neat." she said and started to rise. However, Raedis interjected, stopping her.
"I think it probably best if you stay here and let him bring us drinks. Besides..." he said as he hooked a shiny finger into the waistline of her bikini. "...I can think of at least four things more fun than talking to my friend. He's got sand in his shorts anyway and is irritated."
The ladies laughed and by the time Traveler returned with fresh drinks for all, he had them completely convinced to hang out with him. After Traveler dolled out frosty new beverages Raedis pulled him aside for a quick word.
"Say mate...er, listen. Me 'an these girls here..." he began but Traveler knew where the gist of the conversation was headed he just wanted to arrive at the point much quicker than his friend. He sped things up, saving Raedis the explanation.
"Right, you wanna kick it with your new lady friends but don't need me around to tackle them both. I'm gonna take off for a bit while you attempt to fulfill that threesome fantasy of yours." said Traveler with a grin. "I hope you have better luck than last time." His grin turned into a proper laugh as he remembered the incident.
It was after a racing event that they did very well in and both he and Traveler had rooms full of fans partying it up. Traveler, who was with his love, Lisa, pointed out Raedis from across the hazy hotel suite.
"Watch Rae try and pick up those two women he's been hitting on all night." Traveler said pointing him out through other party people.
"Goin' for a threesome, is he?" she asked with a smile. "They're never as fun as they seem. More work than anything." commented Lisa but then amended that statement. "Well...unless ya get two on one. That gets wild." she said with a grin of remembrance. Traveler looked around at her in his arms.
"You've had threesomes? Two guys or you and another woman?" a suddenly very curious Traveler asked the woman. She could feel him tense under him.
"Well, yeah baby. One of each. Cripes, I was like...nineteen, twenty years old. I can't imagine what you were up to at that age." she said with a roll of her icy blue eyes. Traveler had to actually think about this for a longer moment than he wanted. "See!?" she said with a laugh. "At least I kept my sexual proclivities within my own species."
He shrugged, having no defense nor a need to. As far as they were both concerned, once having met, they were the only two people either of them ever wanted to be with.
"You three have fun. Do lots of stuff I would do." Traveler said with a smile and hastily departed the beach.
He bursted into his suite of rooms, immediately shed what he was wearing and took a shower that lasted an hour and thirty-seven minutes. He emerged rejuvenated with the seed of an idea sprouting in his brain. Nothing cleared the time traveler's mind like a long, hot shower. He used every little bottle of designer shampoo, cleanser and conditioner and, wrapped in no less than four towels, began to pick out what to wear around the adventure he was simultaneously researching on the room's enormous computer screen. It was a floor to cieling style that gently bent around the curve of the large room's exterior wall before transitioning stylishly into a window. Traveler had the glass currently set to cear as the drinks machine chimed, signaling it was ready.
What it served up was a pale green, fragrant brew with a minty aftertaste that Traveler found quite palatable after a few test sips. He would soon discover the drink also packed a hell of a stimulating wallop to his system.
"Computer." he summoned the room's machine.
"Yes?" it asked.
"Show me a topographical map of this planet and its relation to the sun."
The computer complied and on the large screen appeared his request. Traveler studied Paloma's Patch as it spun through space, locked towards its sun. "Computer, what's outside Paloma's Pleasure Patch? Show me photos, films, verbal info, etc..."
The computer then showed him what he wanted in documentary form. He summoned a chair over to sit in, bit on the end of a self lighting cigarette withdrawn from his silver case, watched and learned.
There wasn't very much information to learn. Beyond the boundary of the circle of sun that warmed the patch was a dark and frozen wasteland. However, much of it had never been explored, merely mapped from orbit.
"Computer, zoom in and rotate the planet left to right." Traveler requested and the computer complied. He scanned the terrain with keen eyes, plotting a route for himself to travel along. "I need a proper vehicle. Hmmm..." he thought aloud, talking to himself as was his way. "...something tracked, I think will do."
Next, he gave a rather complicated set of instructions to the computer back on Raedis' worldship. These were all about loading the required vehicle onto a transport and flying it down to the spaceport where he was. The easiest thing about the whole operation was paying the fees he amassed bringing down another vehicle. He rolled his eyes as his account was scanned and charged. He and Raedis would settle up before they left.
Once all of his preparations were made and he was ready to explore he made one last call to his friend to let him know what was up. Traveler could hear female laughter as soon as the phones were connected.
"What's up, Trav?" answered Raedis. He sounded as if he were fending off two sexy attackers.
In the room of the two girls he had met on the beach, that is exactly what he was doing.
"You sound like you're busy. I'm just calling to say I'm going off to do a bit of exploring. Do enjoy yourself." said Traveler to Raedis.
"You're going exploring. Copy that. I'm about to do a little exploring, myself..." he said. His next sentence was muffled by a pillow so Traveler ended the call and continued to ready himself. He looked around the room after summoning a porter android. He pointed to his luggage. It was voluminous but typical of the man.
"All this into the transport to the spaceport." he pointed to the pile, instructing the android. It began loading his luggage onto a cart it had brought with it while Traveler went to wait. It wasn't long before he was off. A group of youngish people had boarded the transport while he was buckling himself in. They were a tired looking lot who's vacation had come to an end. He grinned and turned his gaze out the of the window to watch the transport depart. He knew very well the look of partied out people who now have to complete a journey before true rest can be achieved.
After the transport was gliding on its way Traveler turned and got the attention of a young man sitting closest to him.
"Oi...lookin' pretty rough pal." he said, attempting the local language.
The dude slowly drug his eyes to meet Traveler's.
"I'm sorry. I don't speak the local language." he said in Traveler's own. This made things much easier for the both of them and Traveler's smile widened.
"Perfect 'cause I'm not as fluent in it as I come across. Yous all look like you've been having an excellent experience here at Paloma's. First time coming?" asked Traveler.
"Yeah man...we're on a sort of group trip. These are my school mates. We're studying interstellar law..." the student said and trailed off as his eyes closed down to mere slits. Traveler pulled his silver cigarette case from his jacket and gave the student a thin black cigar with a tip of gold foil. Traveler tapped the top of his head, regaining the student's attention.
"Here man. When we get to the spaceport spark this up. It'll get yer head right. Share it with you're friends but once it gets down to the foil, put it out. Oh...and don't tell anyone where ya got it, of course."
"Of course." repeated the young man. He hesitated, at first, but then:
"Holy shit! Is that really Traveler from the Flat Earth Racing Team?" he heard another young voice cry out. Traveler knew being recognized was a possibility wherever he went but it always seemed to be at the most inopportune times. He turned to face another twenty-something student lawyer who was apparently also a racing fan.
"I sure am and who are you group of guys and girls?" said Traveler as he switched seamlessly into a persona he usually reserved for the press. Soon most of the students were unbuckled with their heads craned around as far as the seats would allow.
"We are students of the Ambridge System University of Galactic Law." chimed one of the female students.
"Wow...that sounds totally boring. Honestly. I can't even pretend that's interesting." Traveler said, all smiles. Those upon the faces of the students failed to diminish despite his jibe against their chosen area of study.
The student who recognized him handed him a notebook and a pen. A few other of the students did the same. Traveler signed their books and smiled at the cheer he helped spread then kept to himself for the remainder of the ride to the spaceport.
Eight minutes later, the tram arrived and pulled into the port with an announcement that passengers were free to unrestrain themselves and move about as needed. Traveler collected the gear he brought with him and with a departing wave to the law students, went to find the ship he had brought down. He checked his phone for the lot number and hoofed it past a few choice looking pleasure vessels before reaching his own, bad-ass looking ship. He grinned upon looking down the line of neatly parked vessels because his was the coolest looking one he could see.
What he wanted was in the ship's hold so going around the back of the ship, he lowered its cargo ramp to reveal the machine he had brought down to Paloma's Pleasure Patch. It was a tracked vehicle specifically designed to run in cold, hostile environments and he thought perfect for exploring the area not lit by the planet's sun. Once he had the machine positioned he boarded to see how it was stocked.
Within the vehicle were two of everything with half the apparel being Raedis sized. This was good because it already meant he had twice what he thought he'd need after learning more about the planet. After making a list of the supplies in the vehicle plus whatever he could scrounge up in the transport ship he realized happily that he had everything he needed for his expedition and a further stop was unnecessary.
He grinned when he switched on the external monitors and saw his tank sitting ready in the hanger. The cameras were designed and angled to assist people in exiting the hanger and Traveler found them very useful when guiding the big tank out of the hanger and into the open air of Paloma's Pleasure Patch which, of course, was warm and sunny where he was. Traveler summoned up some maps, planned a route and hit the highway but only for as long as it took him to find a place to exit it for open terrain.
Once free of the restrictions of tarmac and out on the flat fields of the sunny patch of the planet Traveler tested the speed and suspension of his chosen vehicle. He eased the accelerator down with his left foot while preparing to brake with the other should he confront an obstacle such as a ditch or some sort of angle he could not get out of. The tank's visibility was shit so he deployed four drones equipped with cameras and other tools to aid the tank. On a screen before him was the four images the drones provided which allowed for much greater guidance of the big machine.
He smiled happily when he discovered that he could link the tank to the four drones. This allowed for greater off road speed because the terrain reading drones could talk to the tank's suspension and tell it when and how to compensate for changes in the land as he forged ahead.
"Hee-hee...!" Traveler chuckled to himself as he learnt to feel how to drive the agile, medium sized tank. "This is so freakin' awesome!" he continued. He punched the roof of the machine playfully. "Let's see what we can see outside Paloma's Patch..." he said aloud. He then selected a playlist of tunes from the tank's library and played it not only within but at a high volume through an excellent exterior sound system. As he transitioned from the warmth the ring of sunlight created, the outside temperature plummeted. The lighting also changed from a bright, cloudless blue to a flat grey light that cast no shadows to darkness all within less than fifty miles.
Traveler switched on the tank's racks of excellent lighting. White/blue beams of light shot from the machine while, in place of a turret cannon, was a powerful flood light to bathe entire swaths of area in soft illumination. He was now the brightest object within the darkness of Paloma's Pleasure Patch...or so he thought.
Raedis was watching the woman with four arms use three of her hands on her red-haired friend while pleasuring the robot at the same time. She had long, talented fingers and apparently was very tuned to how her friend liked them to be used on her because the woman was writhing on dexterous digits while two other sets of hands caressed her body. The redhead brought one to her lips and sucked on two of the fingers until they shone with a gloss of her saliva. She then used the slippery, sexy fingers on her own dripping genitals. The sounds the two women made as they played with one another and Raedis were probably his favorite aspect of the experience.
Traveler was cruising merrily along in what he now dubbed his 'space tank'. He discovered he could ramp it over certain terrain features at just the right angle. While learning this maneuver he fucked up pretty badly enough to realize he should probably keep his space tank joy riding to a very calculated minimum. He would hate to have to send out a distress call to his friend because vehicular silliness causes a crash he couldn't cruise away from. Yet it was during one of these leaps of derring do when he noticed a small flash of light deep in the darkness, just below the horizon.
He eased back on the throttle and found a high enough point on which to perch the space tank so he could see what this strange light was all about. He used the optics built into the space tank he scanned the horizon. There was no light. He panned his scan back the opposite direction and just as he was about to shrug and continue on he saw the small flash of light once again.
"Ha! That's what I thought!" he said aloud to himself and swug all of his space tank's lights and optics to bear on the mysterious flash of light. "That's not supposed to be there. Nothing is supposed to be there. Well...not nothing but you know what you mean." he said to himself. The optics yielded no further information about the flash.
Traveler grinned and withdrew a plain old joint of quality weed from his silver cigarette case. He sparked it up with an ancient blue Bic lighter and proceeded to totally bake out the small interior of the space tank.
"Now this...is a vacation." Traveler said relaxing in the control seat of his space tank and panned his lights around the desolation of the forever lightless landscape. He saw the flash again and began timing it. The single white flash lasted a blink of an eye and appeared every nineteen seconds. When magnified the flash merely became a larger white flash, still devoid of detail except for one small thing that caught Traveler's attention. At the base of every flash Traveler could make out the smallest of reflections. He would have gone to explore the flash regardless but seeing the reflection confirmed to him that a much larger structure remained obscured by the landscape and darkness.
Traveler purged the smoke filled cockpit of the tank and replaced it with fresh, filtered and heated air. He turned up his tunes inside and out of the space tank then made his way towards the strange flashing light.
Raedis laid back and let his two female companions take turns impaling themselves on a shining, riged appendage he produced for them at the correct anatomical position. He smiled the more noises they made while his eyes shone so brightly the women had to don their sunglasses. They took this to mean they were doing a good job on the weird machine/man and all three of them were laughing and otherwise having a blast.
Traveler laughed to himself inside his space tank and was having a blast as he crossed a great flat plain of frozen atmosphere at speed in his space tank. The music he had pumping through the external speakers of his machine could be heard for miles across the plain as he approached the flashing light, still unsure of what it was. He skidded the space tank to a stop and turned the tunes down. Next, he sent the tank's drones off to scout ahead. He was grateful for his caution because what the drones revealed was that the light was at the top of a tower which was sticking up just above the lip of a nearly hundred meter drop-off.
Built into this cliff face was a grand habitation. The light Traveler was seeing belonged to a sort of becon that marked out the location of the habitat within the neverending night of this part of Paloma's Planet.
"Whoa, what is this?" Traveler asked himself. He shone his beams of light along the length of the edge of canyon to look for a way down but eventually decided the best way to find a way to a lower level would be to simply follow the edge and see where it took him. Traveler rotated his tank until it was parallel to the rim of the canyon, switched the tunes back on and began his decent.
It took him three quarters of an hour to get down off the ridge but once on level, open ground again, he could open the taps on the tank and cover ground more quickly. As he rounded the mountain he just came down he saw what the bright white beacon was bouncing off of. It was an enormous glass enclosure built into the face of the rock. The enclosure contained a grand house surrounded by extensive grounds covered with gardens of a variety of flora including a few small, twisty trunked trees.
Traveler swung all his lights to bear on the habitat, studying it in detail on his screens as the drones flew around and over it. They returned data to the space tank about the enclosure and the structure within. They also revealed that there were two bipedal, humanoid looking forms lounging together inside.
"Now this is interesting. Who is this, I wonder?" he said aloud while leaning forward to peer closer at the bright, human shaped figures on his infrared monitor . However, his four dimensional mind was beginning to piece together whom they possibly could be. Because he did not know for sure though, he parked his cool space tank one hundred meters in front of the habitation, swapped playlists for one that was really chill and withdrew another joint from his case. Traveler sparked it up and, as he kicked back as much as he could get inside a tank, watched the figures move around inside the large building within the confines of the habitat.
What he saw wasn't scrambling around or panic rather the calm shuffling of two heat signatures within the grand structure. On the screen of the blobs of heat one appeared to approach a panel on a wall and press a button. Suddenly, over their communication channels, came a familiar, albeit much more wizened voice, than Traveler remembered.
"Who in all creation is making all the damned racket out there!?" it asked with some agitation. Traveler chuckled in his cockpit over the comm.
"Zack! It's me...Traveler! Remember? We were friends. I was trying to get you back to your own galaxy!" hollered Traveler both over the comm channel and aloud through his external speakers. There was a pause before a chuckle then a full-on laugh of hearty remembrance over the comm.
"Well I'll be damned. Get your inconsistent ass in here,Traveler old mate! And dim those bloody lights!" came Zack's laughing reply. Traveler smiled as he drove into the habitat. Once safely inside Zack Galactic sealed it shut behind his old friend and continued to prepare to recieve him. Traveler rolled to a stop and shut down the space tank. With its lights arrays switched off, Traveler could now see that the habitat was lit by tasteful mood lighting. It denoted the dawn of a new day as if the rising of a single, yellow sun were arcing above the mostly frozen world.
In a few moments a call came from the house presumably over an outdoor audio system.
"Traveler the habitat has repressurized and warmed back up. You may safely exit your sweet ride when you are ready." he said. Traveler popped the hatch of the space tank and slowly stuck his head up and panned his gaze around before fully exposing himself. Inside Zack Galactic and his companion watched him on a security screen. Zack laughed lightly.
"What's funny, baby?" his companion asked. Zack merely held up a finger meaning an explanation was on its way.
"Still the cautious type, eh Traveler?" Galactic asked with a little laugh over the comm. Traveler had donned a pair of thick gloves as not to touch the still freezing exterior of the tank and was busy carefully crawling off of it.
"Yeah." he said as his boots hit the ground. "It's why I'm still alive."
Zack Galactic could not argue with that. Just the adventures he shared with the man were as action packed as any he spent as a policeman in his own galaxy and there were a number of times where he actually doubted their survival.
Traveler never seemed to, however, and his confidence was infectious to his friends. This was always a plus when in a scrape or otherwise tricky situation. Right now, Traveler found himself in a tricky situation. He had discovered an old friend and at least one other person living on a part of a planet that was supposed to be devoid of life.
"Who else ya got with you out here in this desolation?" asked Traveler as he approached his old companion. As Zack Galactic closed the distance between them he reached out and grabbed Traveler's hand. He did not shake it but rather gripped it tightly with both hands as if to ensure to himself that the person he was talking to was really there.
"Of all the people... I never thought I'd see you again. And out here, of all places...are you kidding me!?"
He finally released Traveler's hand but only so he could gesticulate widly with both of them as he continued...
"It has to be at least what...fifty years since our adventures? You look amazing! I, not as much." he chuckled and Traveler opened his mouth thinking he could perhaps sneak a word in but Zack Galactic was quick and picked back up with nary a pause...
"You've got to come in and meet my lady. She's the reason I stayed in your galaxy. Holy shit, listen to me... You've got to come in!" he laughed and beckoned Traveler to follow him into his grand abode. "Yeah so obviously I stayed. Love has a way of throwing a spanner into even the best mechanics of a plan." said Zack. The man would have no doubt continued talking but Traveler's reaction to the entrance hall to his house compelled him to just watch Traveler take it all in.
"Holy shit, man... Nice place, Galactic. Did you buy or do ya rent?" he joked but continued. "Seriously though dude. I mean, I'm looking up but not seeing where this building ends. What a remarkable structure."
"Everything about the house culminates, design-wise anyhow, around the beacon at the top." interjected Zack Galactic.
"Yeah, about that..." Traveler began. Zack laughed and placed a hand on his old friend's shoulder. He began steering him out of the entranceway and further into the house.
"My Lady will explain the beacon. Relax. Drink?" asked Zack.
"Actually yes. Got anything warm?" Traveler asked. Zack Galactic snapped his fingers.
"I got just the thing. Standby."
He then made a small tablet appear in his left hand. It was a slight of hand trick he used to pull when they were in a pinch. He'd use it as a distraction or, if he was prepared, actually make something useful appear.
"Still doing that tired old trick?" said Traveler with a smirk. Zack Galactic laughed lightly.
"Oh I've learnt quite a few more that have come in quite...handy." Zack said as he typed on the tablet. He then made it disappear with a flourish of his fingers. Traveler laughed. The man had not lost the penchant for bad puns he was periodically prone to making.
"Let's continue." said Zack and began to walk them deeper into his abode.
"You said you had a woman." Traveler noted as they walked. Zack Galactic's house looked like a museum complete with exhibits of strange objects standing here and there yet nothing was in the way of the path of their progress. Traveler found it difficult to split his attention between the amazing array of alien objects and his old friend.
"I do. Or she has me. Either way we've been together for a long time." Zack Galactic thought for a second as he spoke then said: "Perhaps fourty of your years now. Very nearly, at least."
Traveler thought of his own woman and the way Zack put the relationship with his.
"...'or she has me.' I like that. I sorta got the same thing going with an awesome lady of my own. She's a fellow racing driver."
"Oh so that's what you do now. Pretty rad, Trav." interjected Zack.
"Well, yeah. Professionally, you might say." Traveler said and stopped at an object he simply could not pass by without comment. "Oh wow... Now this brings back memories. Hee-hee.."
The thing that gave him pause was an Alpha Centauri Police laser carbine. The old weapon was held on display, slowly rotating in a matter suspension beam. It was the weapon Zack Galactic came with on his trip along with his uniform and a pack of supplies. He insisted on brining it along with them on their adventures saying that he was still a police officer no matter what galaxy he was in.
Traveler often liked to remind him how far out of his jurisdiction he was.
Zack Galactic often punched him for these reminders. The two moved further into Zack's domain and Traveler was still rubber-necking at the collection of artifacts on display yet he was unnerved by the fact that no matter where he looked save the grand entranceway behind them, he could see no actual walls or boundaries within the building. He knew it had them. He'd seen the structure from outside however, within its confines, no walls could be seen much further past any portals they passed through. Zack noticed his old friend's befuddlement and smiled a sly half smile.
"See anything interesting?" Zack asked.
"Beyond these incredible artifacts arrayed very cleverly around, it's what I don't see that is odd." answered Traveler. "Once within a room or rather, space or area, as it were, one cannot make out the boundaries of the room. Makes everywhere seem..." Traveler stalled a second. He found the illusion strange to describe. Not difficult just weird. Zack Galactic watch his friend's face complete a series of contemplative expressions. He chuckled lightly.
Finally, Traveler came up with his description.
"Makes every room seem enormous. Almost endless like it's a much more vast area than it is. But they can't be. I've seen the outside. Plus, the sound is all wrong. A room this huge should have more reverb!" Traveler said this last word loudly to demonstrate. "How's it done? Holography?" Traveler wondered to his friend.
"Nope. Way cooler than that. I knew an amazing artist who could paint with such photorealism even a keen eye would have difficulty determining his work from an actual photo. Got a coin on ya?" asked Zack.
Traveler produced a token from the casino in his hotel. It was three inches in diameter and thick with a smooth edge. It was made of mostly iridium and had a rainbow sheen to it as well as a good heft. He held it up and Zack plucked it deftly from his hand.
"See that hallway down there." Zack said pointing to a corridor about ten meters to their left. Traveler nodded. "Watch."
Zack then whipped the token at the corridor, side arm. Just when Traveler thought it would sail down the corridor, it bounced off the wall it really was and fell to the grey stone floor with a ring. Traveler went to the wall. He slowly reached out and touched it. He drew in a surprised breath when, just when he thought his hand would continue forward, his fingertips touched the wall. His old friend smiled and laughed.
"Good, innit?" said Zack Galactic.
"It's incredible. The artist is incredible. Who was it?" asked Traveler through his amazement. "Even up close, ya can't tell." he said a nose-length away from the wall.
"C'mon. I forget the dude's name. My Lady knows. She's the one who had this place built." Zack said. He grabbed Traveler by his sleeve and tugged him along. In a few steps Traveler was again following his friend. He was lead through another room to an elevator the doors of which were painted in the same style as the rest of the walls he'd seen since he arrived. He'd never would have known it was there. He said again about the painting of the rooms: "This is incredible work."
"Yeah, yeah..." Zack Galactic said and ushered his old friend into the lift.
"Be sure to tell my Lady what you think of the decor. She'll get a kick out of it. We don't entertain very many guests so I'll haveI'll have to let you know you're here and who you are before I introduce you."
Once inside the lift Traveler could finally get a well-lit view of his friend's face. Traveler was surprised to see how little he had aged since he had last seen the man. His curiosity finally got the better of him and he had to ask.
"Zack...how long has it been since we last saw each other?"
Zack Galactic thought about this as the lift doors shut and he pressed a button marked with the glyph of a number Traveler did not recognize.
"Wow...it must be nearly fifty of your years."
The lift doors closed and Traveler studied his old friend.
"You wear them well, pal." he said to Zack Galactic.
"Thanks pal." Zack said as the lift rose quickly and silently to the desired floor. Once it arrived it 'dinged' once and opened its doors.
"Nice touch, the bell sound.' Traveler chuckled.
"I knew you'd dig that." Zack said as he fell easily into Traveler's pattern of speech.
He walked from the elevator into another extraordinary room. Again, because of the way the room was painted, it's boundaries were difficult to define. The decor, which involved plants from a variety of worlds that could still flourish on Paloma's Planet filled a large amount of the huge room. There were pathways through the plants that only those who lived there knew the route through. This apparently consisted of Zack Galactic and Paloma.
Traveler followed the former spaceman through the forest of exotic flora some of which they recognized, beautiful others were new to them. Traveler paused before a meter wide flower with psychedelic leaves that pulsated brilliant waves of purple to blue at the tips.
"Zack, this place is awesome. Did you collect all of these marvelous plants and flowers and stuff?" Traveler asked reaching out to touch the mesmerizing flower.
"I spent some time assembling a few samples of this collection but most of this was arranged by Paloma when she had this place built. Ah...be careful touching that flower. It's effects can be slightly..." Zack trailed off looking for the right word.
"Trippy?" Traveler helped him.
"Yes. That'll do. Basically the oil it secretes through its leaves has a hallucinogenic effect.
The universe never ceases to astound me." said Zack Galactic with a shake of his head.
"Yeah well maybe if you got out more instead of holing yourself up on the shittiest part of a paradise planet-" Traveler began a jibe but Galactic was not about to give his old friend the chance to mock his prosperity and in terms his old friend would recognize said:
"With its creator, administrator and owner and you aren't even fully aware of just what me 'an Paloma can do from over here. Now quit draggin' ass and let's get moving."
Traveler shrugged, licked his fingers that touched the plant and followed after his friend.
"You two ever think about incorporating some cool little vehicles to more quickly move about this place, spaceman?" Traveler asked Zack. Zack smiled across to his old friend as they walked.
"Oh, we got plenty of little carts and scooters and stuff to get about the grounds with sure. I just thought you'd appreciate a tour."
"You'd be surprised how detailed I can take in info at speed. I'm a racing driver after all, old man." said Traveler, nudging him with his elbow.
"Yes, yes...I've seen you and your unique teammate race. We get a myriad of galactic channels over here. Now there is a dude I'd love to meet. An actual member of the legendary machine race. I've seen his worldship too when you two bring it to events that can support it. It must be astounding inside!" an increasingly excited Zack Galactic spouted. He looked toward Traveler for info. "Well...what's it like!?" he asked again, more insistently.
"Oh c'mon old friend!" Traveler said and socked the man's upper shoulder (Which he found surprisingly solid and bulky.) "Do you think I'd not show you something that fantastic after all this time!?"
Zack Galactic smiled warmly.
"It's really cool to see you again, man."
"Do you mind if I smoke?" asked Traveler as they walked.
"Still burning those smoldering sticks of yours, huh?" Zack asked with a small laugh. "You know...had it not been your copious appetite for strange substances how much trouble we could have avoided back in the day?"
This time Traveler laughed.
"Ha! When I was on the Machine planet I had my substance problems fixed. I can now pilot the time machine without the need to get so twisted." Traveler informed Zack with pride. "I have become an extremely adept time traveler."
He reached into his jacket and slid his silver case of smokes out. He selected a thin smoke wrapped in dark blue paper. It had a golden colored filter tip. He offered his old comrade one. Zack looked at the half dozen colorfully wrapped tubes within the case.
"How are the red ones?" the man asked as he picked one out from the case.
"Pretty wild but nothing nuttier than what's already going on." came Traveler's nonspecific answer.
"Meh...for old time's sake. said Zack. He put the smoke between his teeth regardless and bit on the filter. The opposite end of the cigarette sparked to life as Zack inhaled the initial drag and let it mingle with his mind. A wave of nostalgia washed over him.
"Ohhh yeah...just like I remember the red ones." he said as he exhaled slightly luminescent smoke while they walked. Traveler chuckled and ignited his own smoke. It was composed simply of a fine tobacco blend that he cultivated for himself on Raedis' worldship. Together they smoked and laced their way through the terrarium and closer to where Paloma awaited them.
Raedis slid himself from the bed where his two partners laid entwined, sleeping soundly. He gently covered them with one of the shiney sheets. Apparently he had sated the two women to exhaustion and was happy about that. He made himself one of the drinks Traveler had made for him earlier and wondered what his friend was doing. Out on the balcony of their room he lit a smoke of his own and looked out over the beautiful city as the daily demarcation lights began to emulate a morning hue high up above. He heard one of the women moan and beckon him sleepily back to the bed. He extinguished his cigarette and joined her.
"How ya doing?" he asked as she pulled him back down close to her.
"I am really good. But..." she trailed off fixing him with a lusty look while she let the sheet slide from her shoulder. "...I could always be better."
"After we eat first..." came the second woman's voice from under the sheet. The other two laughed.
Raedis had learnt their names on the beach after Traveler left but the two women had cried them out in the throes of passion so many times they almost made him laugh when he heard them used in a normal, conversational manner.
"Mmmm...great idea, Las! the woman with four arms said as she slid the sheet from her friend. "Should we dress and go out or stay in and have sex sustaining sustenance delivered to our room? "
Both women looked at Raedis.
"What do you feel like doing, Raedis?" He looked down the body of the uncovered woman. She was so very lovely, he thought. And, so very good at what she had done to him he would certainly enjoy getting their energy back up and repeating the whole performance. However, he also wouldn't mind getting all dressed up and taking the women out for a grand meal. He suggested the later.
"I think you and Las should put on your finest outfits and we go out to show ourselves off. How about that, Val? " he said as he slid her closer to him by pulling the sheet she was laying on. Once again he had them both in his lap. He tucked their hair behind their ears as they looked up at him. He, in turn, looked at all three of them framed in the large mirror opposite the bed they were on. It made for a hot picture so he took one.
"I love that idea!" an excited Las said as she hopped up from the bed. She made for the bathroom with Val close behind. Raedis stood and collected his clothes. As he made for the door he hollered to them over the spray of the shower.
"Come to my room when you two are ready." He gave them his room number and left to prepare himself.
Traveler and Zack Galactic reached a normal, spacey looking door once through the weird painted rooms and small exotic plant forrest. Traveler found the juxtaposition comforting. Once close enough, the hexagonal door opened like an iris with an appropriate mechanical hum. Traveler followed his friend through it into a grand library in the shape of an amphitheater. Circuits of books circled the big space in decreasing diameter until, at the bottom, on a very comfortable looking sectional style sofa sat Paloma.
She rose upon seeing the men enter and stood next to a solid looking table of green marble. The library was well lit in key places and subdued in others. Paloma stood in the perfect place to be seen for the first time. Traveler studied her appearance in detail. It was easy to see that she was old but very difficult, even for the time traveler, to tell just how. Her age, at three hundred and sixty three, was much older than Traveler would have guessed for she didn't look a day over seventy human years.
She was tall and the blue tint of her race had gone from a powdery blue to a dark, azure hue. Her hair was to her waist, shiney platinum in color and styled into dozens of long, tight little braids. Her eyes were a piercing light grey. When she smiled at Traveler it made him feel special. As if a very wise and really fun being that has amassed amazing experiences wanted to party with him.
This was pretty much the case but it didn't make him feel any less privileged.
She retained the curvaceous structure of her species but at her extreme age lacked the flesh to fill it out like she used to in her two-hundereds. A vain woman, she wore properly padded out ensembles of the highest fashions of her world but she wore them well.
"Hello Traveler!" she hailed him in greeting. The sound of her voice was higher in tone than Traveler reckoned it would be for a woman of her build but whatever, the look of total warmth she was still beaming at him was all he really noticed.
"Hello Paloma. I have to admit, it's not often I'm rendered speechless but ya got me, miss." he said with the most sheepish look he'd used since Lisa Hole caught him in a lie about time traveling with Raedis once. Paloma thought it was adorable.
"Holy hells, Zack! You didn't tell me he was so cute. I am Paloma, young man." She crossed to him in a few graceful strides, reached down and took his hand. She raised it to her lips, kissed the back of it then clutched it to her breasts. "I love him Zack." she said releasing his hand. Traveler actually blushed and even though he had not seen his friend in a long time, Zack Galactic knew that this was a very rare reaction from Traveler in almost any circumstance. Traveler didn't even try to hide his humility in the presence of the austere woman.
"Thank you, Paloma. It is not often one gets to meet a nearly mythological figure in the realm of holidays, vacations and getaways." Traveler said once he regained his composure. Paloma laughed a silvery laugh that Traveler immediately wanted a recording of.
" 'Mythological'! Ha! Did you hear that, lover? I am now regulated to myth." she laughed and crossed to a cooly lit bar and began to make them all drinks. Traveler looked over at his old friend.
"Mythological...I can see that." he said. "No one knows much about you personally or what you really look like."
Traveler laughed at this. He had seen many representations of Palona during his stay on her planet. Everything from sexy, pin-up style prints to actual fine paintings of the Patch's enigmatic founder. Now that he has seen the real woman he surmised that, over the span of her considerable years, Paloma was a woman of innumerable styles and high-end fashion. None of the depictions, however, got her face correct.
"That's true enough. Cripes Paloma, there is no lack of all manner of depictions of you all around the Patch." said Traveler, recovering from unexpectedly being star struck. Paloma smiled her bright smile. Traveler actually had to look to his friend to avoid the effects of it.
"What in the world made you want to venture all the way out into a frozen wasteland when Paloma's Patch offers pretty much anything anyone could want?" asked Zack.
Traveler sipped his drink gratefully.
"I spent some time in a casino or two and even on the beach with Raedis but you know me, man...I wanted an adventure. I honestly didn't expect to find yous out here."
"Well, now that you have..." said a beaming Paloma. "...I ensist you be our guest. You've got to be hungry after such a trek."
Now that she had said something, Traveler realized he hadn't eaten since his space tank lunch break and was pretty hungry.
"Sounds like a fantastic idea, Paloma. Do lead the way and show me more of this amazing house." said Traveler, resigning himself to their hospitality. Paloma laced her arm around his while Zack walked on her opposite side.
Traveler wondered what Raedis was up to...
Raedis was currently picking out an outfit to wear to dinner with his two new party mates. Before beginning to dress, however, he buffed his metallic exterior free of any traces of bodily fluids with a towel, laughing to himself as he did. He then selected a purple ensemble made of crushed velour with an silver, open collar shirt under the jacket. For shoes he wore black, pointy tipped, ankle high black boots that had chrome zippers up the sides.
He checked himself out in his room's excellent mirrors and, satisfied, went to meet the women.
Raedis did not see them when he first entered the hotel lobby so he went for a drink. The glossy black wedge of the bar was made from a dense and exotic wood from somewhere on the Patch and had been hand polished so finely it was nearly frictionless.
When Raedis stepped up and placed his hands on it he immediately withdrew them on account of the unexpectedly odd feeling.
"Whoa...what the fuck?" he said and slowly touched the bar top again. He slid his finger around quickly, slowly and in various directions analyzing it with his touch. The bartender watching him do this never tired of seeing this routine of discovery. He sauntered down to Raedis, polishing a red crystal glass with a fine silvery cloth.
At first he greeted Raedis in a language that was unfamiliar to him.
"I don't speak that language." he told the bartender who turned and put the glass away. In a while he turned back.
"It took me a moment to remember this one but...here it is. Now, what can I get you?" he said in the most outrageous accent Raedis had ever heard and he loved it.
"Make me your best. That would be great, thanks." said Raedis, smiling from the man's speech.
"You got it mister. I am Rollino." said Rollino as he got to work on the drink. At first he began to make a show of it but when he saw that Raedis was focused on the entrance to the hotel he understood the shiney man must be waiting for someone. He brought Raedis his drink which brought the robot out of his vigil. He turned to face Rollino.
"I'm Raedis, Rollino. Please excuse me. I am waiting for some friends. Say man...why is this bartop so slippery. It is weird and well...hazardous."
Rollino gave a thin smile. His agile fingers comleted the drink as he added some phosphorescent garnish.
"It is so I can do amazing looking tricks, such as this..." Now having the atten of Raedis, Rollino mixed up another drink this time performing his show. Various crystalline bottles were drawn from chilled slots and tossed around until Rollino added precise amounts of brightly colored booze to the concoction in arcs of liquid that only ever landed in the glass he was using to catch them. The performance ended when Rollino popped a green cube of frozen liquid like a coin high above the bar. It landed in the center of the glass with a plunk. The whole drink changed from a clear golden color to an opaqu purple. Rollino then dumped the whole concoction into an actual, ornate drinking glass. "Now...the reason for the bartop." said Rollino. He very gently slid the drink across to Raedis, adding a slight spin to it.
As the glass traveled across the bar the liquid inside eferevest and tiny glowing bubbles formed, popping in a very fine firework-like display when reaching the top. "Try this drink. It will pass the time and relax you."
Readis looked down at the drink. Rollino watched its colors reflect off Raedis' face as he deftly raised it off the bar at took a hearty sip. He analyzed its composition and overall flavor and approved.
"Very excellent, Rollino! What do you call it?" asked Raedis.
"Sexy guests." replied Rollino.
"Odd name but good as any, I reckon." shrugged Raedis.
"No, no...just walked in. You lookin' for them you lucky silver man?" Rollino said and pointed. Raedis followed his directional indication and saw Las and Val cruising through the front doors. His eyes widened at their appearance and also shone bright enough to light up the tastefully lit bar. He turned abruptly away, closing them but not before flashing his brights at Rollino. He also created a flash like a strobe light off the glossy black bar. The women saw this and laughed as all eyes in the immediate area were all temporarily dazzled.
"Well. That was pretty smooth of you, friend Raedis." laughed Rollino as he rubbed vision back to his eyes. Raedis downed the drink and got control of himself. Upon opening his eyes they were bright but bearable. He turned back to his new friends. The robot actually not discern which one was Val and which was Las. He wanted to cooly watch their approach and began to lean back on the bar. His elbows slid unexpectedly on the frictionless surface and he very nearly did something extremely rare. He almost lost his balance. However, with laser quick thought he turned his stumble into an acrobatic spin onto one of the bar's stools, crossed his legs and resumed his watch of their approach.
Having seen what he had just done and how artfully he recovered, the two women laughed across the bar. It rang out like magnificent bells across the space between them. Both couldn't resist vamping for him a little as they closed that space. They were both wearing complicated ensembles composed of mostly illuminated straps and small pieces of strategically placed, shiney fabric.
"Hole-lee-shit..." Rædis muttered, borrowing an oft used phrase from Traveler. His eyes ticked up in luminosity with every blink until he got himself under control.
Rollino chuckled.
"Damn dude... Fine company indeed." he said, admirering the women as they approached him. "Hee-hee...it's always party time at the Patch." Rollino said laughing to himself and crossing to the women to take their orders.