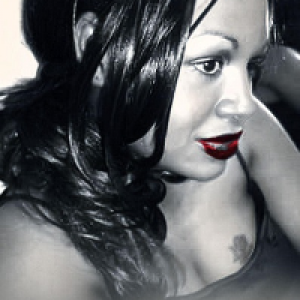 PoeticMC
Author, Poet, Blogger, Authorpreneur, Playwright, Writer of: NonFiction, Fiction, ChickLit, Erotica, Fantasy, Thriller, Horror, & Kids Books
Challenge
M.L.K. Anthology Entry Requests
PLEASE ONLY SUBMIT if you are willing to have your work published as a part of an Anthology with the theme of Martin Luther King Jr.'s Dream, on Amazon in print and e-book forms. A mini bio with links and website welcome. 3 entries max, with word count 1,000 or less. Deadline: MLK Holiday: Monday 1-18-2021. A copyright form is required stating that you own and retain the copyright to your work but give me permission to publish, which I will send to you to sign if you concur, via e-mail when you hit me up at: maryannesbookshelf@yahoo.com, with mini bio. This is a good opportunity if you want to add to your curriculum vitae or portfolio, put yourself out there with other creatives and further progress MLK's movement. Your choice overall. I will keep all who submit to publication updated on publication date and Amazon links, and send pdf of final book via email. More details on themes and requirements below: https://poeticmc.medium.com/attention-all-poets-artists-writers-62ec3496af99 http://maryannesbookshelf.com/2020/12/22/anthology-in-celebration-of-martin-luther-king-jr-s-dream/
King's Heart, Hand of the Lord
This momentous decree came as a beacon of light to millions of Negro slaves who had been seared in the flame of withering injustice, the Reverend Martin Luther King, Jr. says in reference to the Emancipation of Proclamation which put down on paper as law that human bondage shall officially and forever be illegal in The United States. It was declared by Abraham Lincoln in the beginning of 1863 and it cost him his life and one hundred years later the Reverend King would put his own life on the line in America's capital city to mend together yet a broken country, like a skilled joiner carpenter. His voice erupts and is poetic, filled with the lungs necessary to baptize an entire nation. He has a minister's cadence and a bit of a Southern drawl. As though a prophet of God could come from the state of Georgia. He was thirty-four years old.
But a hundred years later the Negro is still not free. A hundred years later, the life of the Negro is still sadly crippled by segregation and the chains of discrimination.
The Reverend was born in Atlanta, Georgia in 1929, the year of The Great Depression and grew up singing in The Ebenezer Baptist Church Choir. During the movie premiere of "Gone with the Wind" in his hometown, the Reverend was ten years old and the Ebenezer Choir was hired to sing for the segregated event--a cocktail party inside a house modeled after the antebellum mansion in the film--and made to dress up as nineteenth century slaves for an authentic essence.
When the architects of our republic wrote the magnificent words of the Constitution… it was a promise [for] all men, yes, black men as well as white men, the unalienable Rights of Life, Liberty and the pursuit of Happiness.
It's said that when his parents first taught him the history of the United States his immediate instinct was a vow to never forgive white folks and to hold a contempt of hatred in his heart for them for as long as he so lived. Twenty-four years later, he'd deliver the most powerful sermon in the history of The United States.
We cannot walk alone. We cannot be satisfied as long as a Negro in Mississippi cannot vote and a Negro in New York believes he has nothing for which to vote. We are not satisfied, and we will not be satisfied until justice rolls down like waters, and righteousness like a mighty stream.
A doctor highly advised him, during his fame and due to the stress he carried, that he seek psychiatric help which he refused, knowing the FBI would intercept any record of his most personal and vulnerable self and use it against him and his movement. The FBI so wanted to demolish the movement of equality and bury the impact of the Reverend that they tapped his phones and tapped his house and tapped the house of his mistress too and were destined to expose his acts of adultery just before he was assassinated. Late in his brief term on earth, Jesse Jackson remembers a sobering conversation with him that Jackson himself didn't fully appreciate at the time, where the Reverend King admitted he felt so alone and awfully tired and on the very brinks of total collapse. His own childhood dream was to deliver sermons at a small Baptist church in a quiet country town but he gave up this dream to achieve a greater fate for America in its entirety.
And so even though we face the difficulties of today and tomorrow, I still have a dream. It is a dream deeply rooted in the American dream. I have a dream that one day this nation will rise up and live out the true meaning of its creed: We hold these truths to be self-evident, that all men are created equal.
Those closest to him remember him joking casually about his own death, as though he knew he had joined the realm of immortality and that his flesh was fixing to depart from this world. He often said that some of us won't live to be fifty so we ought to do Good right now.
Let freedom ring from Stone Mountain of Georgia. Let freedom ring from Lookout Mountain of Tennessee. Let freedom ring from every hill and molehill of Mississippi. From every mountainside let freedom ring.
He was assassinated in Memphis in 1968 and taken back home to Atlanta where tens of thousands of Southerners mourned for a week.
At the funeral, when his father looks through the glass at his dead son, he screams horrid enough to awaken sleeping bears hemispheres away. It's an uncontrolled and shrill screeching risen from the depths of pain and torture and grief in his Spirit. It was his son and his son sacrificed himself out of love in the ideals of his country to be baptized.
When we let it ring from every village and every hamlet, from every state and every city, we will be able to speed up that day when all of God's children, black men and white men, Jews and Gentiles, Protestants and Catholics, will be able to join hands and sing in the words of the old Negro spiritual: Free at last! Free at last! Thank God Almighty, we are free at last!
A sea of men and women in the audience of many races in attendance for the sake of dreams. It was a Wednesday afternoon. King opens by proclaiming what is fixing to occur will go down in history as the greatest demonstration for freedom in the history of our nation.
And it can almost be heard still, the booming and thunderous and biblical voice of the Reverend scoring our trials as a nation a half century later as we still struggle and strive to come together, to be born again in the name of Life and Liberty and Equality for all of Mankind.