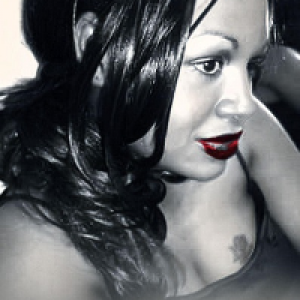 PoeticMC
Author, Poet, Blogger, Authorpreneur, Playwright, Writer of: NonFiction, Fiction, ChickLit, Erotica, Fantasy, Thriller, Horror, & Kids Books
Challenge
M.L.K. Anthology Entry Requests
PLEASE ONLY SUBMIT if you are willing to have your work published as a part of an Anthology with the theme of Martin Luther King Jr.'s Dream, on Amazon in print and e-book forms. A mini bio with links and website welcome. 3 entries max, with word count 1,000 or less. Deadline: MLK Holiday: Monday 1-18-2021. A copyright form is required stating that you own and retain the copyright to your work but give me permission to publish, which I will send to you to sign if you concur, via e-mail when you hit me up at: maryannesbookshelf@yahoo.com, with mini bio. This is a good opportunity if you want to add to your curriculum vitae or portfolio, put yourself out there with other creatives and further progress MLK's movement. Your choice overall. I will keep all who submit to publication updated on publication date and Amazon links, and send pdf of final book via email. More details on themes and requirements below: https://poeticmc.medium.com/attention-all-poets-artists-writers-62ec3496af99 http://maryannesbookshelf.com/2020/12/22/anthology-in-celebration-of-martin-luther-king-jr-s-dream/
Beautiful Dreamer
Beautiful Dreamer
If I could but have your eyes to see the rainbow
Lead to a pot of gold
No limericks sold
With shamrock or sham
From tricky treacherous leprechauns
With want to fill their hands
Beautiful Dreamer
If I could but have your ears
To hear the music of the world
From hilltop to mountain side
Sing your magnificent hymns
Of freedom
Of equality
Of faith
Of justice
Oh Beautiful dreamer
If I could but have your voice
To create remembrance
To create a choice
To create of sound mind
In each person amongst us
Regardless of creed and credo
Humanities' soul
Not the wretched one
That seeks self-fulfilling prophecy
With me-isms in this me-centric world
Beyond the point they can see no one else
In the mirror
When they look at themselves
Oh Beautiful Dreamer
If I could but have your hands
To hold onto the brevity of man
Who doesn't realize
That all in his likeness
Regardless of spiritual belief,
Regardless of attraction,
Regardless of culture,
Regardless of flesh,
That all blood is red,
Do we not labor with the same struggles?
Do we not rejoice in the same exhilarating joys?
Is our experience
-The human experience
Not the same?
Do we not have the same reactions?
Must we all be defined by the insane state of mind
That confines us to a particular equation that doesn't equal up to
The majority point of view?
Since when am I defined by a people
When my experiences grant me an alternative point of view
You don't know me
I don't know you
Oh Beautiful, beautiful dreamer
Please give me your heart
So I can start to feel
Whatever warped, dreamlike state
You were submerged in
Because I've been high
And haven't attained the highest high
To believe
Your Oh so Beautiful Dream
Oh Most Beautiful Dreamer
Please give me your soul
So I can begin to unfurl even my belief in you
Because to me
You were a brief truth
Who showed a point-of-view
The world will never be ready for
Never accept
Always circumvent
Because sometimes Dreams are so Beautiful
They evade us
Like a mirage in the desert
Just too good to be true I suppose
That's what dreams consist of
No more than a thought
An image, an idea
And quite frankly
I'd have to say my imagination is more real
Than the Beautiful Dream
Oh so Beautiful Dreamer
You deceptively conned our minds with
So long ago
But I don't and won't hold it against you
Sometimes, it's best to sleep
And awake from Dreams so Beautiful
And remember
As a temporary distraction
To the nightmares of our realities…
But I know for one, I'm free at last…
"…If America is to be a great nation, this must become true." ~MLK, Jr.