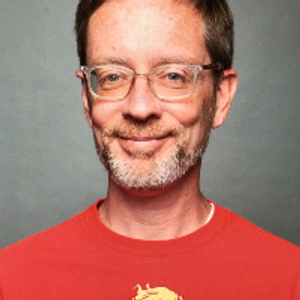 KyleSmithLaird
Enthusiastic short fiction writer
Mira el gringo en España (Check out the gringo in Spain)
Once in Spain, while touring Roman remains and rubble, I found myself in the sleepy small coastal town of Tarragona, where plenty of historical sites, albeit small and poorly curated, abounded in the former Roman capital.
I remember being startled the first night by fireworks over the beach.
I remember sitting at a café in the middle of a hot afternoon and watching a local, a white haired fellow looking like he was smuggling a cannonball under his shirt, drink beer alone at a table before slowly nodding off to sleep in the shade of his table's umbrella, ironically displaying the name of a brand of espresso.
I remember gaping at some of the largest and most beautiful mosaics I'd ever seen in a nearly empty museum.
And I remember my language lesson.
While my Spanish had improved since arriving, it was still wobbly and dependent on my understanding of French and Latin cognates. After a long day of tramping around dusty old ruins baking in the sun of late July, I ate at a charming restaurant across the square from where I'd watched the local man fall asleep in a chair. I proceeded up to my room and decided to clean up and then plan my mañana.
Grabbing my tiny travel toothbrush, I rifled through the fraying wicker basket with the usual bathroom freebies. In my haste, I grabbed the tube that said crema and read no further; thinking, hello, cognate for cream or paste, as in toothpaste. Had I done so, I would have seen crema de afeitar.
ya te gusta la broma, amigo?
The taste resembled what I imagined an otter's anal gland fluid would taste like. For a moment, I thought that perhaps the Spanish had a different idea of how toothpaste should taste instead of minty and refreshing. Perplexed and slightly nauseated, I stopped brushing, set down my toothbrush, and took a closer look at the tube I'd just used to lather up my mouth. I found another tube still in the wicker basket labeled crema de denta, and then voilà: I had my two cognates: cream of tooth. So what the fuck had I scrubbed into my gums?
A quick scan through my travel dictionary (this was in 2007, mind you) uncovered the truth: crema de afeitar was, indeed, shaving cream.