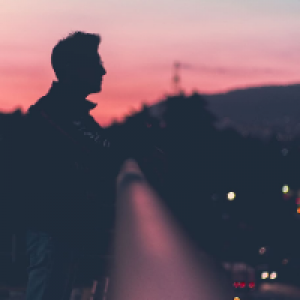 Chacko_Stephen
It is what it is.
Challenge
☆*: .。. Home for Christmas .。.:*☆
Coming Home... or ...Going Home for the Holidays. Christmas, or another celebration traditional in your family. Please write what senses and sentiments surface for you. Story form preferred but poetry or essays certainly appreciated too. Thank you in advance for your creativity, no need to tag me :)
McKenzie: Home for Christmas (Part I)
Stonehaven, Scotland
14th August, 2012
"Chrissy, are you sure you'll be alright?" Christine kept searching for a reconciliation in her brother's eyes, but he was reluctant to give in. His eyes wandered from her leather boots to the cracks in the pavement to the fallen dried leaves, but never towards his sister. Her hands remained mid-air, hesitant yet yearning to comfort her younger brother. But before she could, he walked away in a swift turn, never once looking back. She could still remember how he turned around a million times to bid his countless cute farewells on his way to school, but he had gone so far from that little boy.
Little did she know that a ruthless mercenary would target him later that day, and she would only find his rotten corpse a few weeks later.
Stanford, England
26th December, 2013
"Mom, you can't stay here all day." David McKenzie stood in the doorway of his childhood home, apron around his shoulders, wet from all the dishes he had washed and put away. Dementia had taken its due course with her, often leaving her stranded in the middle of the hallway, or in the creepy vacancy of the store room. He gently placed his hands beside her shoulders, leading her inside from the windy porch before she caught another bad fever.
Life was peaceful. It was not something David was particularly used to. And if someone had told him a year before that his life would be serene and mundane and boring someday, he would have had a hard time believing them. He didn't even believe Edward when he said so. But there he was, cooking and cleaning and maintaining his childhood home beside his mother. The only red that splattered on his hands anymore was not that of blood, but of the stingy manure that he used in the backyard. It made him realize that it was perhaps always possible. That perhaps if he did what he finally did many years ago, life would have turned out a lot more different. Perhaps Edward would still have been--
David relaxed his stocky frame in his mother's old armchair, which he had replaced from the porch to his study. Edward and he used to fight over those chairs when they were younger. The father's armchair being the taller one, and the mother's being the shorter. Edward always won, except for a few times when they both resorted to violence, and David came out on top. But the joy was forever destined to be short-lived, as their mom would soon inquire how the fight broke out, ultimately leaving him in their mother's chair, and Edward smirking in their father's. David tilted his head, only to see the tall armchair lie by his side, vacant.
"David," His mother's faltering voice barely creeped out of her bedroom, making its way into his study. He had missed her calling his name. But then again, it was hard on her to expect to have remembered someone who she sparingly saw in the last couple of decades. Regrets. With an elongated stretch, carefully cracking all his bones and muscles in place, David slowly started on his trudge to his mother.
Gunshot. The glass cupboard which sheltered and curated their family memories lost her first line of defense, although it missed David by a feet. Amateur, David thought to himself as he ducked and rolled over to the ill-stacked space behind the couch. With no weapons to protect himself and caught in the haze of an unpreparedness for a shootout, David struggled to pull himself together. Mom. He had to be fast.
The gunshot must have been from the open windows of the dining, from the windows behind the couch. From the outside. Amateur. But what concerned David was something else. No one except David, Edward and Stern knew about his childhood home, and two of them were not alive. One killed the other, and he killed the one. His heart was no longer throbbing, having recognized the poor aim of the intruder, but his mind was at unease, not knowing how someone could have tracked him here in all these years. He had to know.
No more gunshots. Solo. Inexperienced. Probably someone who practiced in rifles. Reload time. David captured a terracotta vase from the unorganized mess of things he had stuffed behind the couch. Tossing it to the right end of the room, he quickly moved from behind the couch to the wall adjacent to the window through the right. Another gunshot. It missed the vase, instead ripping a hole in the nearby cushioned chair. David could then see the end of the rifle protruding inches away from where he was through the window, and in a swift move, he flipped the weapon over into the room, but the heavy force on the act was much superior to the grip of the holder, launching the rifle to the middle of the room, too far from both of them. Weak.
David pushed the windows close with all his might, shattering its glass casing everywhere in an attempt to surprise the unwelcome guest. Calculating how much time it would give him enough time to pounce upon the intruder, he slipped to the space right below the windows, and by balancing himself over the wooden borders, he toppled himself outside. Gaining balance as fast as he could, David stood before his guest, only to notice a twenty-something girl with a bleeding cut on her face from the shattered window, yet to recover from the ground. But in her eyes spewed a rage, a fire, that David knew would be hard to put down.
With a scream of anguish, the girl hoisted herself and sped at him, uncovering a knife from her fully-armed vest. David locked her arms in an instant against the window, giving her another deeper cut near the wrist. The knife fell off her palms with the sharp pain, but her clenched jaws were almost trembling with anger, which made David take a step back, "How do you know where I live?"
Struggling to set herself free from the windows, her nails giving a sharp cut to David's chin, she declined to answer his question. Realizing that his attempts would take him nowhere, David pulled the girl against the bars of the window in a whim, nearly knocking her out for the moment.
#fiction